Lake Lanier Boating Accident Lawyer
Lake Sidney Lanier, known by most as Lake Lanier, is one of Georgia's largest lakes. It was formed by the Buford Dam on the Chattahoochee. The lake is known for its islands, waterpark, resorts, boating, and more. Due to its popularity, Lake Lanier receives millions of visitors annually.
Lake Lanier
Fast Facts
---
Lake Lanier covers 38,000 acres

It was constructed in the 1950s by flooding a town, leading to rumors the lake is haunted

Between 2010 and 2018, there were

325 boating accidents on Lake Lanier

, causing 189 injuries and 38 fatalities
With so many people on the water, especially in the summer, boating accidents are a regular occurrence. Some of these boat accidents can be attributed to a careless mistake or a wrong turn, while others were caused by intoxicated operators. No matter the cause, accidents on the lake often result in serious, and sometimes fatal, injuries. 
As with a car or truck accident, it is important to contact an attorney as soon as possible after your accident. The Lake Lanier boat accident attorneys at Scholle Law will help you recover financial compensation for your injuries, ranging from pain and suffering to medical expenses that you were burdened with as a result of your accident.
Our attorneys will mount a strong case to prove you deserve the compensation you are owed. We will handle the insurance companies and other parties involved so you can focus on your physical and emotional recovery. While other law firms focus on speedy settlements to maximize the number of cases they take on every year, we focus on maximizing your compensation – even if it means going to court.
If you have been injured in a watercraft accident in Georgia, you have rights. Call us at (866) 592-1296 or contact us online to schedule a free, no-obligation consultation with a Lake Lanier boating accident lawyer today.
What to Do After a Boating Accident on Lake Lanier
Similar to a car or truck wreck, there are ways to build a strong case from the moment after the boating accident. Taking swift action after an accident can not only prevent further damage and injury, but it can also help you build a strong personal injury case.
1. Make sure everyone is accounted for
The most important thing to do after a Lake Lanier boating accident is to make sure everyone is still aboard. Do a headcount of all passengers. If anyone is overboard, use a lifebuoy and other tools to get them back on the vessel.
2. Provide first aid as needed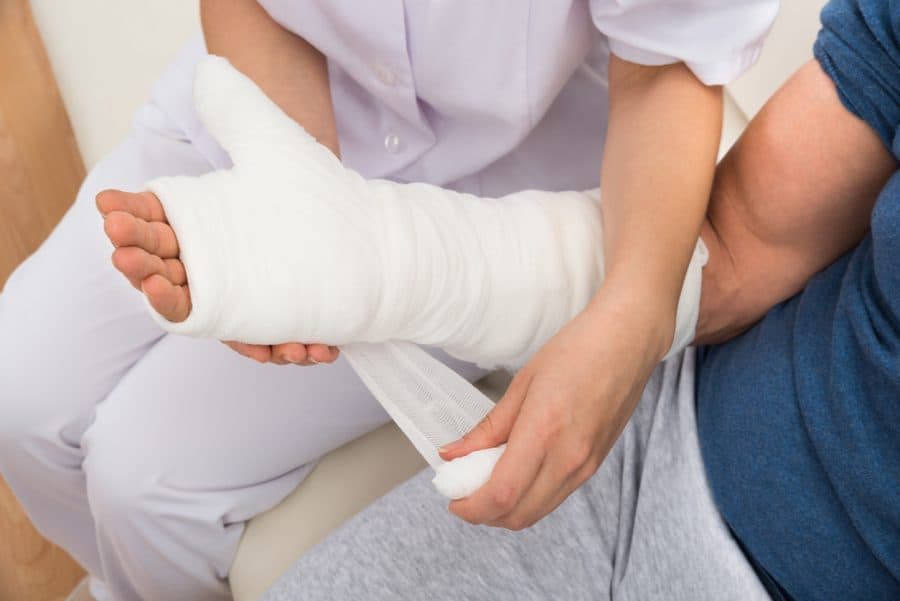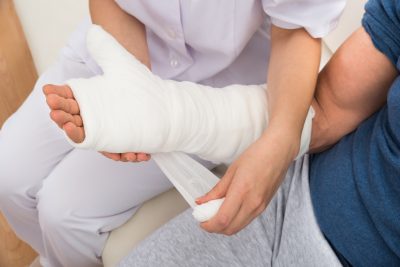 Once you know everyone is on board, check for any injuries. If they are minor, administer first aid. If there are serious injuries, contact emergency services for assistance. Follow all instructions from emergency personnel for administering care.
3. Get yourself and your passengers to safety
If the watercraft is in a high-traffic area, do your best to move it (if you can do so safely). If your vessel is heavily damaged or sinking, find floating debris to help you stay afloat. However, you should not leave the scene of the accident until you have been cleared by law enforcement.
4. Call for help
Boating accidents often result in serious property damage and severe injuries. Injuries to yourself and other passengers may not be immediately evident, and if another vessel is involved, you may not be aware of damage to their boat and injuries to their passengers. If you are unsure if you need to call law enforcement and medical personnel, err on the side of caution and make the call.
5. Document the accident and gather evidence
After law enforcement has been called, it is important to gather as much information as possible about the accident. This should include:
Photos of all vessels and stationary objects involved, including damage

Information about weather and water conditions

Contact information for all parties involved, as well as any witnesses

Boat registration and insurance information
6. Report the accident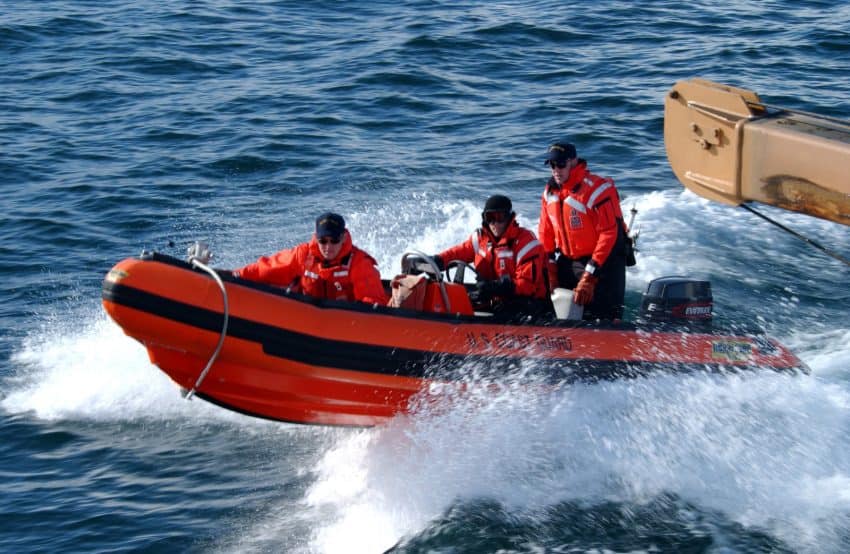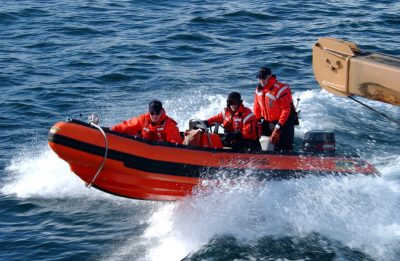 O.C.G.A. § 52-7-14 states that boating accidents must be reported to the Department of Natural Resources as quickly as possible if:
A person dies within 24 hours as a result of the accident

A person is disabled for more than 24 hours

A person requires medical treatment for injuries

A person disappears from a vessel

There is property damage exceeding $2,000
Reports must be made using the accident report form from the Department of Natural Resources or the accident form provided by the U.S. Coast Guard. 
Speak to a Lake Lanier Boating Accident Attorney Today
Whether boating accidents on Lake Lanier happen because the lake is haunted or – more likely – are due to negligent and inexperienced vessel operators, they can lead to severe injuries.
If you or a loved one was injured or killed in such an accident, you have legal options. 
At Scholle Law, our attorneys have over 25 years of experience representing personal injury victims. We will not back down until we get the compensation you deserve.
Call us at (866) 592-1296 or contact us online to schedule a free, no-obligation consultation with a Lake Lanier boating accident lawyer today.