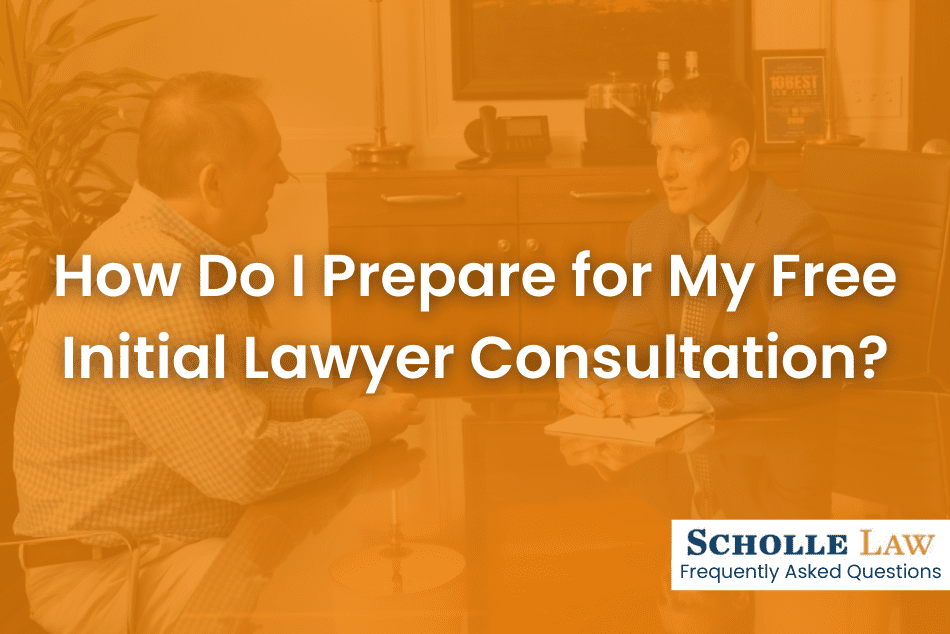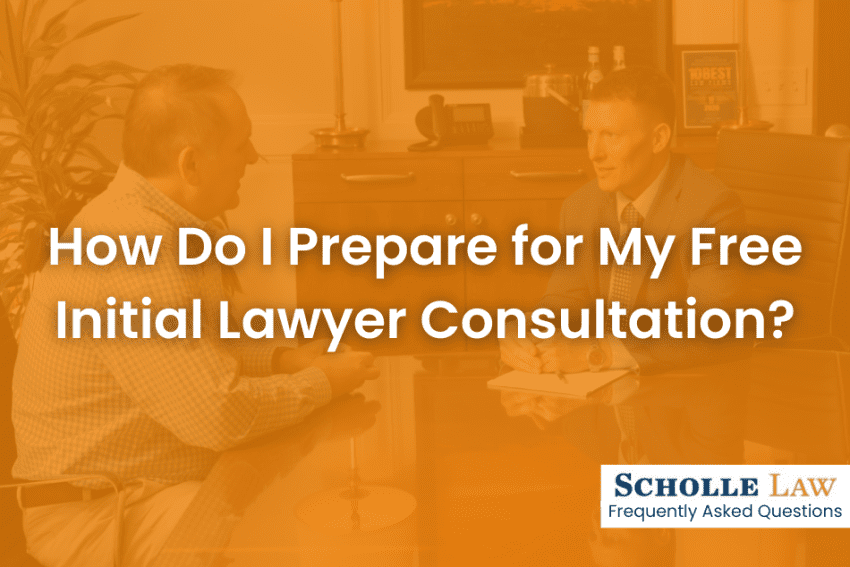 If you've been injured as the result of the negligence of someone else, you need to act quickly to protect your legal rights. The most important thing to do is acquire legal representation. Following a car accident or other cause of injury, the first step in hiring a personal injury lawyer is scheduling a free initial lawyer consultation. Because of the importance of this appointment, you need to properly prepare for the session.
Follow this guide before meeting with your personal injury attorney for the first time.
#1: Find the right attorney.
First, identify a prospective attorney who is best suited to your particular legal needs, goals and objectives. There are a variety of resources available to you that can be helpful in selecting an attorney with whom to schedule a free initial lawyer consultation. These include online resources that provide reviews of professionals, including different types of attorneys.
While these review sites can be helpful, you do need to take what you find online with a proverbial grain of salt. Studies show that a person is more apt to leave a negative review online than a positive one.
When in the process of selecting a prospective attorney, consider asking your friends and family for recommendations. Odds are that a family member, friend or colleague will have retained legal counsel in the past and they can provide you with a recommendation.
#2: Prepare a list of questions.
A free initial lawyer consultation typically is not a rigid or formal affair. Rather, a lawyer will strive to make the process as comfortable as possible for you to encourage a relaxed discussion. With that said, we recommend a list of questions to ask during the consultation. By preparing a list in advance, you will avoid overlooking important information you need to know.
Examples of questions you might consider asking during a consultation include:
Do you think I have a case?
How much do you think my case might be worth?
What type of fee arrangement will be used?
How long have you practiced law?
Do you have a background in my specific type of accident and injury case?
How large is your caseload?
How is your law firm structured?
Will you be the primary point of contact in my case, or will someone else fulfill that role (like a paralegal)?
#3: Organize and bring important documents.
During a free initial lawyer consultation, the attorney is going to want to take a look at key documents associated with your particular legal issue — that way they can give you an accurate estimate of how much your case might be worth. For example, if you were injured in a car accident, they will probably want to take a look at the police report.
Bear in mind that the lawyer will not take a deep dive into documents associated with your case at this time. With that said, once a lawyer is hired, they will need these documents to pursue your claim.
#4: Bring someone with you to the consultation.
You may be nervous or apprehensive about your first appointment with an attorney. You're not alone. People in need of legal representation oftentimes are apprehensive preparing and going to a free initial lawyer consultation.
You may want to bring a family member or friend to the meeting with you. But keep in mind that in order for a conversation with a lawyer to be confidential, a third-party cannot be present for the discussion. Consequently, if you desire the support of someone to go with you, the best course of action is to have your supporter wait in the reception area for you.
If you've been in a car accident or suffered some other type of injury or loss, you need to be proactive in scheduling a consultation with a personal injury lawyer near you. Call Scholle Law today at (866) 592-1296 or contact us online to schedule your free consultation.