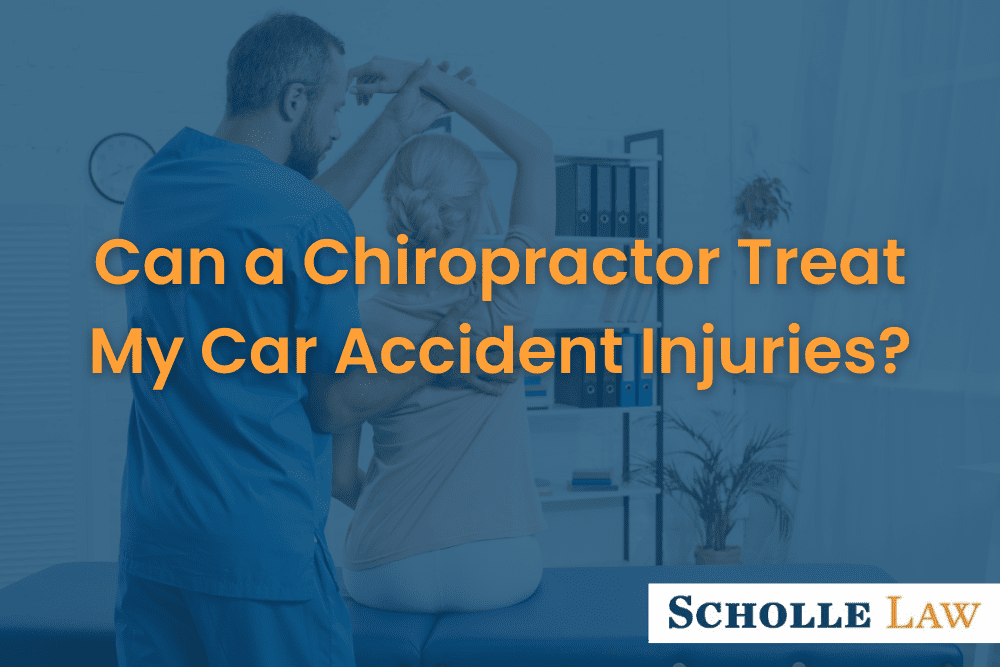 Most plaintiff attorneys in a personal injury case have strong feelings about chiropractors, and those feelings are usually not positive.  While a lot of people swear that their chiropractor makes them feel better, most insurance companies do not see chiropractic treatment as legitimate treatment and more importantly, final treatment.  Most often, our clients do not get a prognosis and treatment plan with an end goal in sight from a chiropractor.  While we won't ever direct our client's medical treatment, we do have an ethical duty to advise them that their settlement could be significantly affected by chiropractic treatment, especially if it is not paired with what insurers consider "legitimate treatment."
Why Chiropractic Care Doesn't Always Provide The Highest Financial Settlement In A Car Accident
In order to understand why chiropractic care doesn't always provide the highest financial settlement in a car accident personal injury case, let's look at a client story.
One previous client was stopped at a red light during a rainy night.  Another driver was speeding ten miles an hour over the posted speed limit, could not stop in time, and rear-ended our client, causing whiplash and making his head hit the head rest.  He was taken to the hospital via ambulance, where CT scans were performed to check for any traumatic brain injuries.
While his hospital and ambulance bills alone totaled over $10,000, he insisted on seeing a chiropractor for treatment.  He already had a relationship with the chiropractor and he felt better with each visit.  Unfortunately, once a demand was sent in, the top and final offer we could negotiate with the insurance company was $19,500.  The insurance company accepted liability and willingly agreed to pay for our client's initial medical treatment, but because he treated with a chiropractor afterwards, they claimed he was not seriously injured.  They valued his case at $16,000 and factored in a little bit more for the inconvenience of the accident.  Sadly, that's not the answer he was hoping for when he asked, "how much can I expect from my car accident settlement?"
At the end of the day, our client was compensated for his medical expenses, but he did not get much more for his pain and suffering.  While we are always glad to see our clients improve medically, regardless of the provider, we also want to see our clients receive the best possible financial recovery from the accident.  Our experience, especially at our law office in  Lawrenceville, Georgia, area, is that insurance companies place a very low value on chiropractic treatment and often use it as an opportunity to limit the compensation offered for our clients' claims.
If you have been in an car accident, get medical help and get your attorney's advice.  We work diligently to get the best possible resolution for every client and we have the experience to help our clients navigate the complicated world of insurance claims.  While our number one goal is for our clients to physically heal, we always help our clients make fully informed choices about their medical treatment.  If you have questions about a car accident or your medical treatment, please don't hesitate to call us at 770-717-5100.  We would love to talk to you about your case and give you the clear and direct advice you need to make the most of a difficult situation.