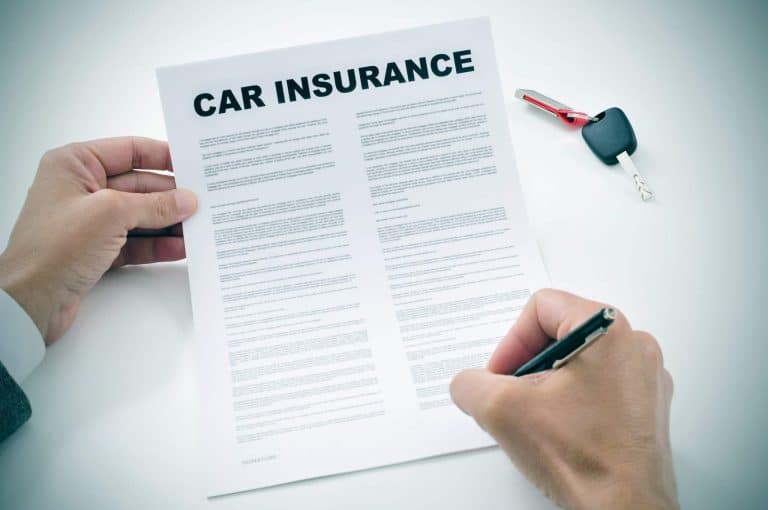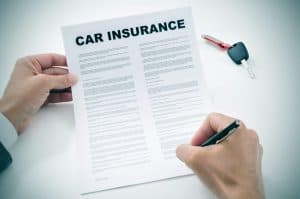 As you probably know, you are required to have car insurance if you plan on operating a vehicle in the State of Georgia (and virtually every other state). Whether you have just bought your first vehicle or are upgrading to that dream car you have always wanted, understanding what insurance coverages are required by law starts with understanding what these coverages actually are.
In the State of Georgia, you are only required to carry minimum liability insurance. However, there are a variety of policies that can give you greater protection on the road, especially if you are in a wreck with a driver who does not have adequate insurance.
At Scholle Law, we want everyone to understand what kinds of insurance policies are available to them. After a wreck that was not your fault, any legal action taken to recover compensation will almost always be against the insurance company. If you are not properly protected, you may be left on the hook for medical bills, car repair expenses, and more. Perhaps worse, if you are at fault for the accident, your own policy may not cover the damages – meaning the responsibility for paying the other driver's expenses can fall on you.
If you are injured in a collision that was not your fault, it is vitally important that you speak to an experienced car accident lawyer in Duluth to discuss your legal options. Call us at (866) 972-5287 or contact us online for your free, no-obligation consultation today.
Required Liability Insurance
As we mentioned, Georgia drivers are required to carry minimum liability insurance. The legal minimums are:
Bodily Injury Liability: $25,000 per person and $50,000 per incident
Property Damage Liability: $25,000 per incident
You have probably seen these figures before; they may have been written out as "25/50/25" or something similar. Bodily injury liability covers the medical bills and other expenses of other people involved in the wreck if you are at fault. It can also cover your legal fees if you are sued.
The first number is the maximum your insurance will cover per person involved in the wreck. The second number is the total amount your policy will pay per accident. So, if you are involved in a wreck with multiple people and their expenses exceed your policy limits, you may be personally held responsible for additional damages.
The last number, property damage liability, is a bit more straightforward. It covers any damage caused to another person's property as a result of a wreck that was your fault. This may include the other driver's car or stationary objects that were damaged, such as a fence or a wall. Your policy will only pay up to the limit you purchased, so if there is additional damage, you may be held personally responsible for it.
Optional Insurance Coverages
While the state minimum coverages do provide some protection, they will likely not be enough if you are involved in a major collision. In addition, liability coverages only cover the losses of other people if you are at fault for the wreck. Any losses and damages you personally suffer are not covered by state minimum insurance, except if you need help covering legal fees if you are sued. There are additional types of insurance that can help you recover financial losses, regardless of fault. These include:
Physical Damage Insurance
Physical damage insurance is similar to property damage liability, but instead of covering other people's losses, it covers your own. These policies are broken down into two types of coverages: collision and comprehensive.
Collision coverage, as the name implies, covers any damage to your own vehicle in a wreck. This can include an accident with another vehicle, a stationary object, or even a single-vehicle incident involving your car rolling over or, say, falling off an embankment. While not required by Georgia law, you will most likely be required by the lender to purchase collision coverage if you are leasing or financing your vehicle.
Comprehensive coverage, on the other hand, can be used to cover nearly any other damage to your vehicle. Generally, these coverages include non-collision incidents such as:
Vandalism
Natural disasters
Hail
Fire
Theft
Damage from riots or other civil disturbances
Damage done by animals
Because comprehensive coverage provides so much protection, it is generally more expensive than other types of insurance.
Uninsured/Underinsured Driver Insurance
If you are in a wreck that is not your fault, the other driver is responsible for covering your losses, typically through their insurance policy. But what happens if they do not have enough insurance to cover the damages or, worse, flee the scene before you can get their information? This is when uninsured/underinsured driver insurance (UM/UIM) is crucial.
UM/UIM policies are one of the most important yet overlooked types of insurance you can buy. If you are in a wreck with someone with minimal or no insurance, and you suffered damages, you can try to sue the at-fault driver themselves to recoup your losses. Chances are, though, that even if you win your suit, you likely will not recover much compensation, as the individual probably will not have enough assets to cover your expenses. That means you will still be responsible for your own bills.
With UM/UIM, your own insurance provider will cover your losses in these instances. If you are in a hit-and-run and the other driver is never found, you will have virtually no recourse for recovering compensation if you do not have this type of coverage. While the hope is that you will never need to use your UM/UIM policy, it is always better to have it in case the worst happens.
What Are Deductibles?
Beyond policy limits, one of the most confusing aspects of auto insurance is the deductible, especially for drivers who have never been in a wreck. Similar to healthcare and other types of insurance you may have, your car insurance provider will require you to pay a certain amount out-of-pocket before coverage kicks in. This amount is called the deductible.
The general rule of thumb is the higher the deductible, the lower the premium, or the amount you pay for insurance. This is because you agree to take on more financial responsibility in the event of a wreck. Deciding whether to go for high deductibles for a lower premium or vice versa is a choice to discuss with your family, insurance broker, and/or your accountant.
Get the Help You Deserve After a Wreck
Choosing the right insurance policy from the right provider can be one of the most stressful parts of having a vehicle. While you may not need (or be able to afford) the best of the best insurance, having a strong policy that at least includes collision and UM/UIM coverage can be lifesaving for your wallet.
No matter how much insurance you have or how carefully you drive, there is always the risk of being involved in a collision. If you are injured in a wreck that was not your fault, and insurance does not cover all of your losses, you have legal options. The Duluth car accident attorneys at Scholle Law know what it takes to stand up to the insurance companies and recover the compensation you deserve.
Call us at (866) 972-5287 or contact us online for your free, no-obligation consultation today.