Braselton, Georgia Personal Injury Lawyer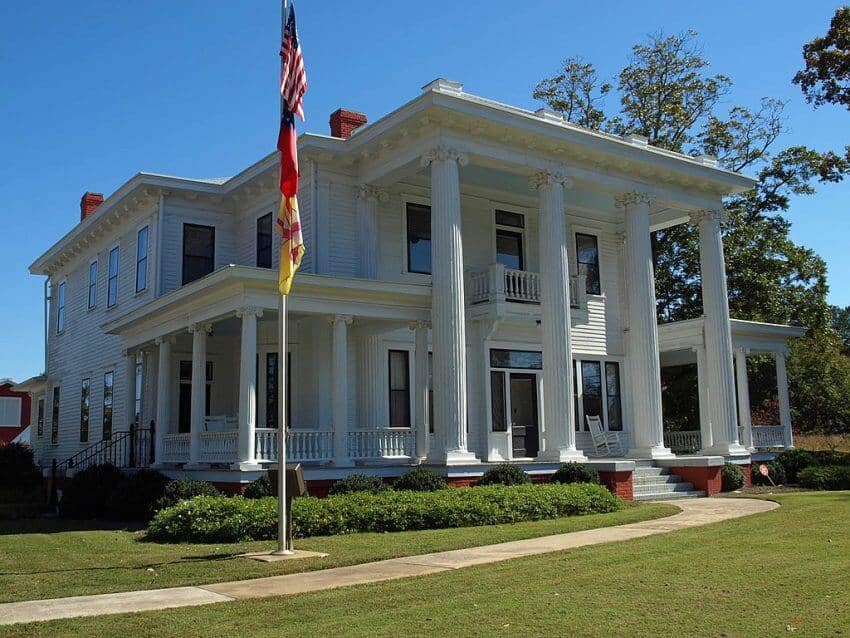 Braselton, Georgia is located about 40 miles north of Atlanta up Interstate 85 North. With a population of approximately 4,000 residents, Braselton is located in four counties in Georgia: Barrow, Jackson, Gwinnett, and Hall.
Braselton is home to Chateau Elan, the headquarters of the American Junior Golf Association and the Road Atlanta race track. The actress Kim Basinger once owned a portion of the town with hopes of making it a tourist destination, movie studio, and site for a film festival. Unfortunately, those plans did not come to fruition and the town is currently owned by Wayne Mason, who is working to develop the area.
Charles Scholle is proud to have represented some fine Braselton residents who have suffered injuries in boating collisions, motorcycle accidents, serious auto accidents, truck accidents and tractor trailer accidents. With its proximity to Interstate 85, Braselton residents must be careful to avoid injury when venturing out to Atlanta or the metro areas surrounding the city. Braselton lies in the path of one of the world's largest distribution hubs, and tractor trailers are abundant around this small, picturesque town.
Since 1995, Charles Scholle has worked for victims of auto and tractor trailer accidents. He has helped people who have suffered a loss in the family or a serious injury get the financial compensation to which they are legally entitled.
If you have been seriously hurt in a car or tractor-trailer accident near Braselton, Georgia Charles Scholle would like to help. From his main office in Duluth on Sugarloaf Parkway near its intersection with Georgia 316 in Gwinnett County, he serves clients throughout Metro Atlanta and the state of Georgia. Call us at (866) 592-1296 or contact us online for a free, no-obligation consultation with a Braselton personal injury lawyer.
Here are a some legal areas we practice:
Braselton Car Accidents
In Braselton, Georgia and the surrounding areas, roughly 600 drivers a year per every 10,000 licensed drivers are involved in a motor vehicle crash that results in injuries to either a passenger or driver. This means the average driver in Braselton has about a one in twenty chance of getting involved in a car accident. With major landmarks like Chateau Elan, Lanier National Speedway, and Mayfield Dairy in the area, this is no surprise. If you have been the victim of a car accident, Braselton auto accident attorney Charles Scholle can help you protect your legal rights and get the compensation you deserve.
Charles Scholle has years of experience dealing with auto accident cases and a proven record of success in the Georgia area. He will look at the details of your case and take the burden of dealing with the legal repercussions of the accident off of your mind so you can focus on your physical and emotional recovery. By hiring an experienced personal injury lawyer, you are ensuring that you are getting the maximum compensation possible. You will not have to deal with the tricky tactics of insurance companies. Instead your lawyer will talk with the insurance companies and doctors to determine the extent of damage in your particular case.
Insurance companies like to settle accident claims as quickly as possible so that they can avoid future medical expenses or lost wages that result. The State of Georgia provides a two-year period of time in which to file a lawsuit on a claim. Therefore, there is no need to rush into a settlement with an insurance company, only to regret the settlement later when injuries have become worse.
Insurance companies can get away with quick settlements because often the true extent of some injuries, such as brain injuries, bone injuries, and burn injuries, are unknown until after a few visits to the doctor. Treatment for these types of injuries can extend long past the accident. An experienced attorney can help recover these lost expenses due to medical bills, lost wages, and even compensation for psychological harm from the accident.
If you or a loved one has been injured in a car wreck, you must contact trusted auto accident lawyer Charles Scholle today to discuss your case. He is an attorney with litigation experience against large insurance companies.
Braselton Motorcycle Accidents
In any given year in Braselton, there are about 600 motor vehicle crashes. Several of these accidents are motorcycle accidents that result in injuries and even death in some cases. If you are the victim of a motorcycle accident, you need to get in touch with a lawyer that is familiar with the legal jargon associated with motorcycle injury cases as well as the unique factors that are associated with the motorcycle accident itself. Trusted Braselton motorcycle accident Charles Scholle is here to help you after an accident.
Immediately after the accident, it is vital that you and anyone else in the accident gets the medical help they need. Even if an injury seems minor, it is important to seek help, because many accidents such as brain injury may not seem apparent initially but will worsen with time. After everyone gets the medical attention they need, you should collect information about the other driver involved in the accident, including insurance information and driver's license number. Additionally, you should also get information about the time, the location, and the details of the accident.
The next step is to start an investigation right away by hiring a skilled personal injury lawyer. By hiring a personal injury lawyer, you can make sure that your interactions with insurance companies go as smoothly as possible and you get the fair compensation that you are entitled to.
Braselton Truck Accidents
If you have become that one person who is injured in a truck accident every sixteen minutes, you know how stressful the aftermath of a truck accident can be. Even in a serene, clean environment like Braselton, accidents happen. You are overwhelmed, scared, and left with questions of how you will recover from your injuries and how you will pay for any treatment you might need. Braselton truck accident attorney Charles Scholle can provide you answers to your questions and give you the legal guidance and action you need in this frustrating time.
Charles Scholle has the determination and knowledge to fight for your rights against Georgia's largest trucking companies. He will get you the maximum compensation in a trucking accident lawsuit in Braselton by determining any third parties that could be at fault for your injuries.
By hiring a lawyer as soon as possible, you can make sure that you begin getting the proof you need to build your case right away. After you hire an attorney, he will conduct a thorough investigation of what caused your injuries. He will talk with people who saw the accident happen and may also visit the scene of the accident to see what happened first hand. Perhaps the most relieving service a good personal injury lawyer provides is dealing with the insurance company calls for you. They make sure that insurance companies do not confuse you into settling the case prematurely while you are in what is most likely a physically and emotionally vulnerable state.
Instead, the lawyer will obtain all the medical evidence from the doctor to find out the extent of your injury and how much compensation you should receive, whether you have sustained a minor bone injury or traumatic brain injury. He will then either attempt to settle your case with the insurance company or if no reasonable compromise is possible, he will go to court with your case.
Braselton Wrongful Death
Every year there are about 100 lives were lost as a result of car crashes in Braselton and the surrounding areas, specifically in Jackson, Hall, Gwinnett, and Barrow County. Unfortunately, car accidents happen every day, and you never know when one of these accidents can result in the loss of a loved one until it has already happened. Coping with the loss of a loved one can take years, and only the family of the deceased can truly understand how difficult this time can be. However, in this frustrating and emotionally difficult time, Braselton wrongful death lawyer Charles Scholle is here to help take some of the burden off you and your family.
A wrongful death is defined as a death that occurs when a person is killed because of the negligence, reckless disregard, or willful misconduct of another individual or company. Although many wrongful death cases arise as a result of car accidents, there are other categories of wrongful death in Georgia including medical malpractice, criminal behavior, airplane accidents, occupational exposure to hazardous conditions or substances, and death during a supervised activity.
In Georgia, the measure of damages for wrongful death is the full value of the life of the deceased, including economic damages, such as projected life income, as well as intangible damages. Charles Scholle strives to help you get the settlement you need to make dealing with these expenses a little easier.
The actions of others may have led to charges for emergency services or extensive hospital stays for personal injuries, such as spinal cord injury. In addition to the burden of funeral expenses, the loss of income and financial support can continue to hurt your family by destroying your financial stability. You may even be at risk of losing your home, filing bankruptcy or not being able to pay for your children's education. Charles Scholle strives to help you get the settlement you need to make dealing with these expenses a little easier.
If someone you love has died unexpectedly due to the careless actions of another person, it can be difficult to confront the person or people responsible for the loss. Allow Charles Scholle to help you through the legal process so that you can focus on getting your family get through this trying time.
Call us at (866) 592-1296 or contact us online for a free, no-obligation consultation with a Braselton personal injury lawyer.
Atlanta Car Accident Lawyer, Atlanta Wrongful Death Lawyer, Atlanta Motorcycle Accident Lawyer, Atlanta Truck Accident Lawyer