Buford Personal Injury Lawyer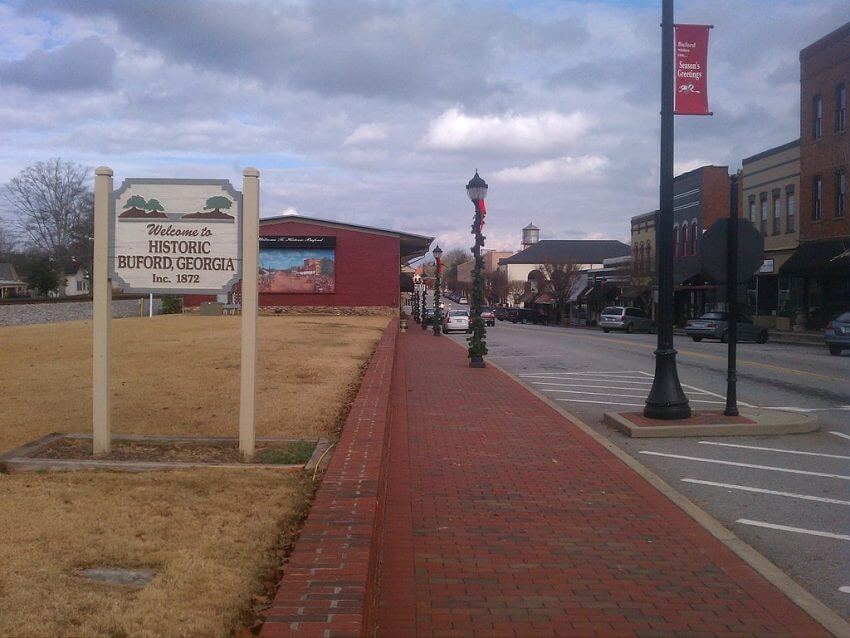 Over the past few years, the Buford region has grown at an exceptional rate. The city has come a long way from "The Leather City" of the late 1800s and early 1900s. What does all this growth mean for our community? With more people living in the area and visitors coming to shop at the Mall of Georgia and other hotspots, the risk of being injured has dramatically increased.
Scholle Law has been part of the Buford community for over 25 years. Through hard work and dedication, we have gained the trust of local residents and have earned a reputation in the community for high quality legal representation at a fair and honest cost. From car accidents to truck crashes to motorcycle collisions to wrongful death lawsuits, our legal team is well-equipped to handle nearly any type of personal injury case.
From our law offices in Duluth, Perimeter, Decatur, Lawrenceville and downtown Atlanta, we serve residents of Buford and communities throughout North Georgia. Visit our main office in Duluth, just 12 miles down the road from downtown Buford on I-985/I-85 S, on Sugarloaf Parkway (Exit 109).
Call us at (866) 592-1296 or contact us online for a free, no-obligation consultation with a Buford personal injury lawyer.
Car Accidents in Buford
Even a seemingly minor car accident can be a traumatic experience. Not only do traffic accidents typically result in physical pain or mental anguish, they often require missed time from work and substantial medical treatment. Of course, substantial medical treatment means exorbitant medical bills as well.
When accidents are particularly severe—which is sometimes the case when speeding or over-sized vehicles are involved—medical bills can accumulate to tens or hundreds of thousands of dollars. Although catastrophic accident-related injuries can involve anything from broken bones to prolonged mental trauma, blows to the head and neck are among the most common injuries. Unfortunately, anytime a collision affects the head, back, or neck, the consequences can be serious, long-lasting, and require ongoing medical care.
This financial toll should not be the burden of the accident victim alone, which is precisely why a personal injury attorney should be consulted immediately following an automobile accident. Regardless of the extent of your injuries, contact an experienced attorney for help securing a fair settlement that covers all medical bills, missed time from work, damages to the lost property, and compensation for any other undue hardships.
Truck Accidents in Buford
Despite the increased regulations aimed at minimizing trucking-related traffic accidents, collisions with massive freight vehicles are on the rise in Buford, in Georgia, and across the U.S. more generally. The American Trucking Association and similar organizations like to say that without trucks, America stops. Although there's some truth in that statement, the unfortunate reality is that the sheer size of many commercial vehicles makes them a serious hazard on our roads, highways and interstates.
When a truck crosses into your lane, runs a red light, or swerves into your driving path, the result can be disastrous. This danger is becoming larger as the Buford community and metro Atlanta area continues to grow. At Scholle Law, we've already started seeing more freight and commercial traffic accidents in the local area.
If you were involved in a truck accident as a result of a negligent commercial driver, it's important to understand your legal rights. Proving trucker negligence is no easy feat, which is why accident victims should turn to an experienced legal professional at Scholle Law for help.
Motorcycle Accidents in Buford
Thousands of motorcyclists are injured and killed each year in traffic collisions. In fact, in the last 50 years, the National Highway Safety Traffic Administration estimates that more than 100,000 motorcyclists have died in auto accidents. That's about 7 times the entire population of Buford. Driver negligence is the most common cause of motorcycle accidents.
Due to motorcycle design and the lack of protection compared to a car or truck, motorcyclists are often the ones who suffer serious personal injury or death in the event of a collision. Experts estimate that motorcyclists are 21 times more likely to be killed in a motor vehicle collision compared to passenger car occupants, and 4 times as likely to be hurt.
As with any auto accident case in Georgia due to the state's comparative negligence law, it's necessary to determine fault after a motorcycle accident. The person who is deemed liable must pay for the injuries and damages suffered by the other person. Unfortunately, motorcyclists often face a social bias because they tend to be wrongly seen as reckless and unsafe drivers. Due to this bias, it's important that injured motorcyclists hire a skilled attorney who can prove liability beyond a reasonable doubt.
Wrongful Death in Buford
The term "wrongful death" represents a wide range of legal cases where an individual's untimely death is the direct result of another's negligence. This definition is intentionally broad, and can include anything from motorcycle accidents to construction site mishaps.
Because of the ambiguity surrounding wrongful death cases, it is important to consult with a trusted attorney if you're unsure about filing a claim. Anytime an individual's negligence directly or indirectly causes the death of another, a wrongful death lawsuit should be considered.
Here are a few examples of wrongful death suits that we've helped Buford area residents with in recent years:
Medical professional mistakes (malpractice)
Fatal auto accidents from negligent or drunk drivers
Defective products (including medications)
Hazardous workplace environments
Dangerous roadways and construction sites
In a wrongful death case, our team at Scholle Law will help the survivors and beneficiaries secure compensation, while reprimanding at-fault parties for their negligence.
If someone you love died as a result of another's carelessness, we invite you to give us a call at (866) 592-1296 or contact us online for a free, no-obligation consultation with a Buford personal injury lawyer.
Atlanta Car Accident Lawyer, Atlanta Wrongful Death Lawyer, Atlanta Motorcycle Accident Lawyer, Atlanta Truck Accident Lawyer