Jackson County Car Accident Lawyer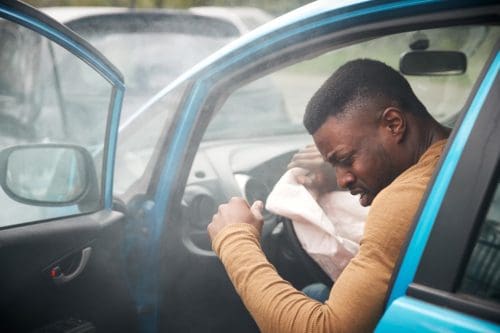 If you have been in a serious car wreck, you may be dealing with pain, disability, lost wages, grief and a frustrating runaround from insurance companies. We can help.
Serious car accidents in Jackson County can be life-altering events. In the blink of an eye, a careless driver can leave you with serious injuries, chronic pain and steep medical bills. Your life may be changed forever. If you cannot work because of your injuries, you may be worried about how to pay for all of it. And sometimes, insurance companies may refuse to pay you what you are owed under your policy — or even give you a straight answer.
If that sounds familiar, you are not alone. The accomplished lawyers at Scholle Law have over 25 years of experience representing car accident victims throughout Georgia.
We serve residents across Jackson County, including:
Nicholson
Pendergrass
Talmo
Unfortunately, almost everyone who drives a car regularly will at some point in their life be involved in a car accident. It can happen anywhere, even in the most rural corners of Jackson County. Luckily, most small collisions do not result in severe injuries. But a serious car accident can present a whole range of problems for the people involved.
Up to 80 percent of serious car accidents are caused by distracted driving and speeding just 5 seconds before the accident, according to the National Highway Traffic and Safety Administration. These accidents are the leading cause of brain injuries and spinal injuries in the United States, both of which may lead to permanent disability like paraplegia.
Drivers must be responsible when on the road, both to themselves and those around them, each time they get behind the wheel. Impatience and distraction while driving lead to more preventable deaths than any other type of accident.
Additionally, many severe medical injuries that result from auto accidents are also accompanied by long-term financial and emotional burdens that require a period of recovery for both the victim of the accident and their family. Long-term physical injuries sustained in a car accident might not be immediately apparent. In many cases, what seems like a minor personal injury at first can evolve into a permanent condition.
After a wreck, it is crucial you speak with an experienced attorney as soon as possible to discuss your legal options. The accomplished lawyers at Scholle Law have over 25 years of experience representing injury victims throughout Georgia.
Call us at (866) 592-1296 or contact us online today for a free, no-obligation consultation with a Jackson County car accident lawyer.