Johns Creek Motorcycle Accident Lawyer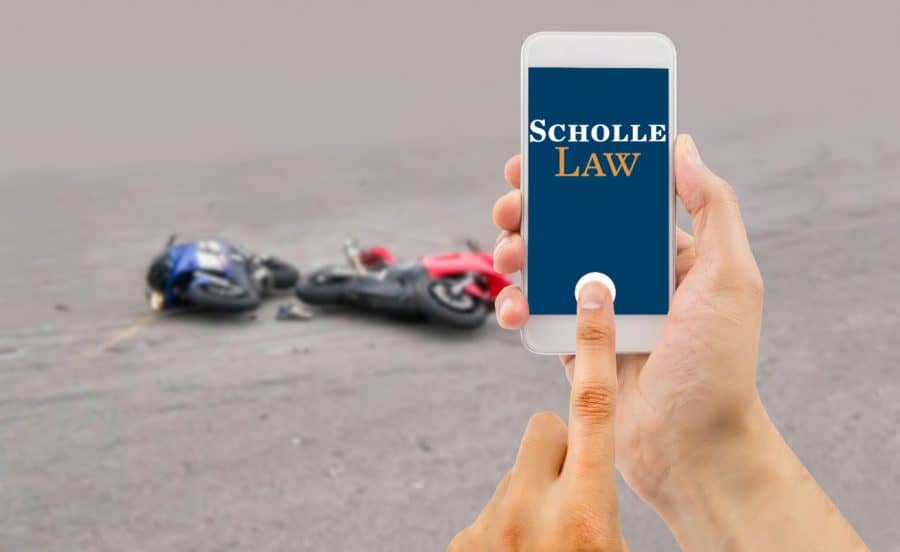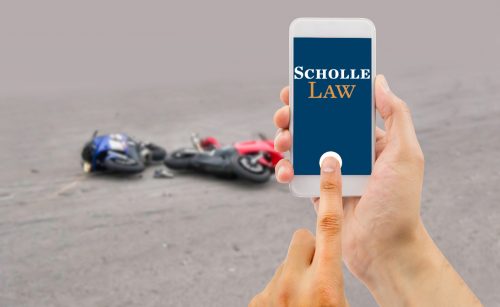 Every year, there are numerous motorcycle accidents on the roads and highways near Johns Creek, Georgia. While motorcycle accidents may seem similar to other motor vehicle accidents, there are some essential differences, such as the smaller size of a motorcycle and the specific laws and regulations that govern motorcycle drivers.
Getting in touch with an attorney that has experience with motorcycle accidents in the Georgia area is vital to ensuring that you have a strong case should you choose to seek financial compensation for your injuries. Trusted Johns Creek motorcycle accident attorney Charles Scholle has years of experience dealing with motorcycle accidents and injuries, and knows how to get you maximum compensation for your unique circumstances.
Your Scholle Law attorney will start an investigation of your incident, starting by asking you for your account of the accident, talking to witnesses, getting any pictures, getting a police report, and hiring a motorcycle accident reconstructionist if necessary.
He will also get in touch with your doctors and get a medical report to make sure that all your injuries, from minor bone fractures to severe brain injuries, are documented to use as evidence in your personal injury case.
Although it is often perceived that motorcyclists are reckless drivers and may use the small build of their vehicle to travel through traffic aggressively, more often than not it is actually that the driver of the other vehicle does not see the motorcycle and carelessly hits them. In these cases, the insurance company representing the other driver does not want the motorcycle rider to hire an attorney.
They will have their own lawyer who wants to settle quickly and for as little money as possible. By trying to settle everything right away, the insurance company will can get out of paying any financial support that may be needed to treat and manage the long-lasting repercussions of a bike wreck.
Insurance companies are working strictly to make economic decisions that minimize the amount of money paid out. It is for this reason that motorcycle riders should invest in motorcycle insurance, which is required by most states and can protect an injured rider against an uninsured motorist. Even if you have the best insurance money can buy, however, you may need the assistance of an attorney to make sure they pay out the compensation you deserve.
The accomplished lawyers at Scholle Law have over 25 years of experience representing injury victims throughout Georgia. Call us at (866) 592-1296 or contact us online today for a free, no-obligation consultation with a Johns Creek motorcycle accident lawyer.