Lawrenceville Dog Bite Injury Lawyer
Experienced Dog Bite Lawyers In Lawrenceville, Georgia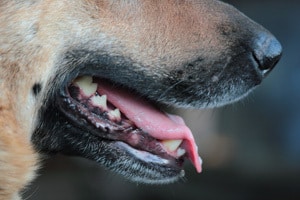 Dog bites can be surprisingly traumatic. One moment you're walking along the historic streets of Lawrenceville, or reaching down to say hello to a seemingly friendly dog at Rabbit Hill Park. Then, you're suddenly bleeding and in need of immediate care. Regardless of the circumstances, if you've suffered a painful dog bite, you must ensure you have the resources you require to move past this event as safely as possible, such as a personal injury attorney. Our team aims to help you get the fair compensation you deserve. Call the experienced Lawrenceville dog bite accident lawyers at Scholle Law to schedule a no-obligation, free consultation today!
Local Lawrenceville Dog Bite Accident Laws
It is commonly misunderstood that dog bite cases are simple and easy to win.  They are not.  They are often difficult and complex.  To win a dog bite case in Georgia, you must prove that the dog had previously demonstrated vicious or dangerous characteristics.  See O.C.G.A. § 51-2-7.  Growling, aggressive barking, and even biting other animals is not enough.   The dog must have acted viciously towards other people beyond an isolated incident or one where the dog's behavior might be excused or simply portrayed as being protective.  The dog must by all accounts be a dangerous animal under most circumstances.  And, you must also show that the owner had superior knowledge of this characteristic, greater than that of the victim.  So, if someone has knowledge that a certain dog is dangerous, and nevertheless approaches the dog, the owner will likely not be responsible for any injury.  See Harper v. Robinson, 263 Ga. App. 727 (2003).
With this said, if there is a city or county ordinance that requires a dog to be at heel or on a leash, and the dog owner was in violation of either, you do not need to prove that the dog was vicious.  Violation of the ordinance is enough. See O.C.G.A. 51-2-7.  In Lawrenceville, Gwinnett County Ordinance Section 10-71 makes it unlawful for any dog to be unrestrained off-leash or disobedient to voice command.  A violation of this ordinance should be enough to satisfy the viciousness prong of O.C.G.A. § 51-2-7.  Next, you must also show that the dog was not provoked in any way.  To prevail here, it will help to have eyewitness testimony and secure it early, as with the passage of time, memories fade and people can be hard to locate.

Proving The Dog's Aggressive Tendencies
Part of your dog bite lawyer's job is to work with you to prove that the dog had aggressive and / or vicious tendencies. Most dog bite cases are determined by the dogs history of:
previous threatening behavior
previous biting
previous attacks on people
previous attacks on other animals
If the dog is known to be aggressive, there is usually a reasonable chance that you're not the first one that has had an unpleasant encounter with the animal.
Depending on your case, your attorney might elect to interview people in the dog owner's neighborhood to investigate any aggressive history the dog may have. This is one of the many things that your attorney can discuss with you.

Steps To Take Right After A Dog Attack
After a dog attack, things can be very confusing, your adrenaline kicks in and it's common to feel disoriented. If possible, do your best to remember these steps as they can have a significant impact on your case.
Seek medical attention immediately.
Take pictures with your phone
Collect witness information – get as much information as possible from anyone who witnessed the attack. Name, phone number, email address will very very helpful in your case.
Contact the police to file a report
Contact a Personal injury lawyer at Scholle Law as soon as possible.
Remember that even non scarring dog bites can lead to more serious health issues such as tetanus and rabies, so getting check out by a medical professional is essential to your well being.

Should I Speak With The Dog Owner At The Scene?
Personal injury lawyers recommend that you should keep your exchange to a minimum. If possible you'll want to get the dog owners contact and homeowners insurance information. It's quite common for the dog owner to try to convince the attack victim not to contact authorities. This is not their decision, it is your decision and if you want to file a successful dog bite claim, then contacting the police, filing a report and calling an attorney to file a personal injury claim is your legal right.
Should I Speak With The Dog Owners Insurance Company?
As with all personal injury cases, it's important to remember that speaking with the other sides insurance company can only damage your potential case. Dog bite cases are no different to any case involving an injury caused by another party. The dog owner may have hired a dog bite lawyer and their insurance company will likely do whatever they can to protect the interest of the dog owner, not you.
Please try to remember – Do Not Speak With The Insurance Company Representing The Dog Owner. This is a legal matter and you have legal options. A dog bite lawyer at Scholle Law can take the time to walk through the details of your dog bite case and give you the council you need to move forward and make an informed decision.

How Dangerous Are Dog Bites?
Dog bites can be far more dangerous than you think. Aside from being psychologically traumatic events, dog bites can lead to severe scarring, concussions, lacerations, scratches, and disfigurement.
There's also the possibility of contracting severe infections after a dog bite. When a dog bites you, you risk getting anything from rabies to staphylococcus and other diseases.
Healing from these conditions could be painful and lengthy, often requiring care and time off work. You need to speak with a dog bite lawyer to make sure you have the resources you need to manage your care and support your family during this difficult time.
Common Dog Bite Injuries
It's important to remember that dogs were once wild animals. Even though they were domesticated thousands of years ago, they still have in them instincts that can make them unpredictable and lash out at any perceived threat. In cases involving children, the elderly and disabled victims, a dog bite incident can often be very serious and have devastating, even life threatening effects.
The dog bite lawyers at Scholle Law have seen a large variety of dog bite injuries, some of the most common include.
Broken or fractured bones
Serious cuts
Damage to nerves / paralysis
Amputated body parts
Brain damage
Fall injuries
Spinal cord injuries
Facial disfigurement
Infections, including rabies
Even if you think the dog bite incident was minor and you haven't suffered serious injuries, if you were injured as a result of a dog attack, you are entitled to compensation, so it's important to speak with a Lawrenceville dog bite lawyer as soon as you can, to discuss your dog bite claim.

Dog Bite Statistics
According to the CDC (Centers for Disease Control) there are more than 4.5 Million incidents of people being bitten by dogs every year and that over 800,000 receive medical attention.
The most frequently bitten group of people are children between the ages of 6 and 13. Children of this age love playing with dogs and can often not have enough experience or familiarity with the animal to know if they will be aggressive toward them. It's also common for unfamiliar dogs to get easily excited by the energy of younger people.
Depending upon the circumstances a dogs aggressive reaction tends to come from Fear, Possession Aggression or Domination.
According to research, only 17% of dog bites are reported.
Approximately 16 people die every year in the US because of dog bit related injuries.
80% of reported dog bite incidents involve a family owned pet or a neighbors dog.

Protecting Children Against Dog Bites
There are a few things that may be done to reduce the danger of dog bites. The following pointers can assist you keep your children safe since most attacks occur on youngsters.
Teach children to not walk up to a dog they don't know. Children have a tendency to pet animals and they shouldn't do this with any unfamiliar dogs.
Explain to your children that they should never run away from a dog as this can excite the dog and put them into an 'attack' mode.
Do not be scared if you come upon a dog that you don't know.
Do not interfere with a dog that is taking care of her puppies.
Do not interfere with a dog that is eating.
Do not interfere with a dog that is sleeping.
Never leave small children alone with an unfamiliar dog without an adult present.
If a new dog approaches you, remain calm. Direct eye contact is not advised. Say "No" or "Go" in a loud, deep voice.
If an incident should occur, consider placing clothing or a bag between you and the animal. If you are hit to the ground, curl up into a ball and protect your head by tucking your hands over your ears and neck.
Which Dogs Statistically Bite The Most?
As previously mentioned, dogs evolved from centuries of domestication but all have the instinct to attack when they perceive a threat, however real or imagined. Some breeds are more prone to biting than others.
Use alt text: Lawrenceville Dog Attack  Injuries
US statistics show that the following breeds are the most common biters. (as provided by https:/www.superbdog.com/dog-bite-statistics)
Pit Bull – recorded attacks = 3,397
Rottweiler – recorded attacks = 535
German Shepard – recorded attacks = 113
Presa Canario – recorded attacks = 111
Wolf-Dog Hybrids – recorded attacks = 85
Siberian Husky – recorded attacks = 83
Akita – recorded attacks = 70
Boxer – recorded attacks = 64
Chow Chow – recorded attacks = 61

Lawrenceville Hospitals and Emergency Care
Lawrenceville is home to several top-rated hospitals and emergency care centers that are equipped to handle dog bite injuries. Northside Hospital Gwinnett is a renowned hospital that offers comprehensive emergency care services. Other hospitals in the area include Summit Ridge Hospital, Reagan Medical Center and Concentra Urgent Care. These facilities have experienced staff who can treat patients for any type of injuries, including dog bites.
What Damages Can I Collect After a Dog Bite?
After a Lawrenceville dog bite accident, you may be able to college various economic and non-economic damages. These may include any medical bills you incur after the accident, compensation for wages lost, and even resources to help you recover from your pain and suffering after a dog bite.
Before you can fairly determine damages, your Lawrenceville dog bite accident lawyers will collect evidence to demonstrate clear negligence in your case. To work towards compensation, victims must prove that the dog is dangerous, the owner was too careless, and that the victim did not provoke the dog.
Depending on your location in Lawrenceville, even nearby signage could come into play. Taking pictures of the location of your accident is key.
Working quickly is also vital. Under the Georgia Statute of Limitations, you have to pursue your dog bite lawsuit two years after the date of your injury.
A legal team of dog bite lawyers is ready to properly examine every aspect of your case efficiently, this can essential for your journey to fair compensation.
What Can a Lawrenceville Dog Bite Attorney Do For Me?
Most importantly, as a result of your dog bite lawyer's experience and knowledge, he or she is interested in hearing about your situation. They analyze your case during the consultation and will indicate to you how to move forward to getting the best possible solution. If you decide to hire the attorney after the free consultation, you'll then have legal representation that allows your attorney to put together the best case they can to get you maximum compensation for your injuries.
Speak with a Lawrenceville Dog Bite Lawyer Today
At Scholle Law, it's our priority to make sure that while you or your loved one is recovering, you don't have to take on additional investigatory work. Once you reach out to our team, we will:
Take any steps required to learn more about what happened (including examining evidence)
Determine fault
Calculate accurate damages due to your economic and non-economic losses
File necessary paperwork on your behalf regarding any and all dog bites
Negotiate with all parties on your behalf — including insurance companies, the responsible dog's owner, and anyone else involved
Ensure you get fair compensation
Provide skilled representation of a dog bite lawyer, if needed
Reach out to our team today either online or with a phone call at 866-592-1296. We'll give you a free, no-obligation consultation with a Lawrenceville dog bite lawyer today!