Atlanta Drunk Driving Accident Attorney
What's A Drunk Driving Accident Lawyer And What Can They Do For You?
Every year, an average of over 10,000 people die in DUI-related car crashes across the United States, with thousands more getting seriously injured. Many drunk driving accidents can be tragic. From the loss of a loved one to the substantial medical bills and lost wages due to crippling injuries and emotional torture, the consequences can be quite devastating to the victims. Lives are shattered when a father, mother, son, daughter, or any other close relative is critically injured or, worse, dies in a DUI accident.
Under the laws of Georgia, drunk driving is considered an offense of gross negligence and victims may be compensated for losses of property, injuries, and suffering, as well as seek punitive

damages. However, there are numerous complex issues involved with recovering damages from the guilty party's insurance. And this is why you need the help of a qualified and experienced Georgia DUI accident attorney to help you fight for justice and compensation.
A drunk driving accident attorney is a legal practitioner or professional who represents those who have sustained injuries in an accident that was caused by another driver's fault. They help drunk driving victims as well as their immediate family members pursue justice and monetary compensation for their losses, injuries, and economic and non-economic damages.
This often includes loss of earning capacity, medical expenses, lost wages, emotional trauma, loss of consortium, loss of companionship, mental anguish, loss of enjoyment as well as pain and suffering.
In the state of Georgia, you can sue a drunk driver for the injuries you sustain and damages you incur in an accident they cause. While this is true, it's necessary to verify that the driver at fault was under the influence, requiring more than just the police officer's report and arrest of the driver.
This is why it helps to hire a reliable and experienced car accident attorney in Georgia as one of your first steps. They will provide you with professional guidance to steer you through the fairly complex and overwhelming legal process and ensure you receive the compensation you deserve for your loss, injuries, or damages.
If you or a loved one suffered severe injuries because of the actions of an intoxicated driver, the experienced DUI accident attorneys at Scholle Law can work with you to determine whether a personal injury lawsuit fits your recovery needs. We are committed to helping drunk driving victims get through the legal ordeal and obtain the compensation they deserve.
Types of Drunk Driving Accidents
Because how alcohol impairs a driver's ability to safely control and maneuver a vehicle, even a little bit of alcohol consumption can easily result in a serious collision. When you choose to drive drunk, you make very poor decisions, and can cause an easily avoidable accident. Below are a few common types of DUI accidents:
Head-on Collisions
Research shows that drunk driving accounts for most head-on collisions in the United States. When a driver is intoxicated, they may find it tough to stay in the proper lane or follow the correct direction on the interstate or highway. Just as the name implies, head-on collisions occur when two cars traveling in opposite directions on the same road strike one another. Intoxicated drivers can become lethargic or simply fall asleep while driving, which can sometimes lead to head-on car collisions.

Rear-end Car Accidents
When a driver gets behind the wheel while drunk, the driver's capacity to discern distances is significantly diminished and his reaction time is slowed. That means that they won't be able to quickly respond when another driver stops abruptly. This type of accident can also occur when the impaired driver drives too close to another vehicle that's otherwise moving at an appropriate speed.
Pedestrian Accidents
An intoxicated or impaired driver who doesn't have a good view of the roadway or intersection might not be able to clearly see a pedestrian crossing the street. And the risk of this occurring significantly increases at night.
Motorcycle Accidents
With any type of car accident, motorcyclists are more likely to experience severe injuries or even death. And when an impaired driver is involved, the likelihood of a fatal drunk driving accident is even greater.
Tips On How To Avoid An Accident With A Drunk Driver
Alcohol use makes driving extremely dangerous simply because it impairs your judgment and also slows down your reaction time. Even though people have been repeatedly warned about the dangers of driving under the influence, many still drink and get behind the wheel. Chances are high that you have encountered an intoxicated driver without even realizing it. It's only a matter of time before an individual who has decided to drink and drive wrecks your life due to their poor decisions.
From an economic perspective, drunk driving affects all of us. In the United States, the economic impact of injuries and fatalities caused by drunk drivers costs the nation nearly $52 billion annually. With that in mind, we provide you with some effective proactive steps that you can take to help curb drunk driving incidents:
Don't get behind the wheel while drunk: Obviously, refusing to operate a car or vehicle when you are intoxicated is your best line of defense against drunk driving accidents.
Maintain a generous following distance: Staying back several car lengths will make it easier for you to notice any erratic driving behaviors of impaired or drunk drivers and take the necessary action. Should you notice a vehicle slowing, swerving, and speeding up repeatedly, try to keep your car as far away as possible. Also, don't forget to dial 911 so that the potentially drunk driver can be apprehended and removed from the road.
Don't drive at night: Avoid driving late at night, particularly on weekends. It's better not to put yourself on roads that are likely to have drunk and irresponsible drivers.
Never buy alcohol for, or serve alcohol to, minors below the age of 21.
If you are going to a party, concert, bar, restaurant, festival, or another major event where alcoholic beverages will be served, choose a designated, sober driver before arriving at the event to ensure you'll have a sober and safe ride back home.
If you can't find a sober driver, don't hesitate to arrange another ride home. Call a taxi, walk, arrange a Lyft or Uber ride, or take public transportation.
Be a designated driver: Stay sober and volunteer to drive drunk individuals who would rather drive themselves. While it can be a daunting task, it's a proactive way to get drunk drivers off our roads.
Know the dangers of distracted driving: As a driver, you should know that drunk driving can have significant consequences ranging from car accident fatalities, severe injuries lost productivity, criminal penalties, lost driving privileges, inflated insurance premiums as well as a damaged reputation. It's definitely not worth driving while drunk.
What's The Process of Filing A Drunk Driving Accident Claim?
When drunk drivers cause an accident, the result is often serious, life-changing injuries and even fatalities among innocent victims. As in other states, DUI is a criminal offense in Georgia, and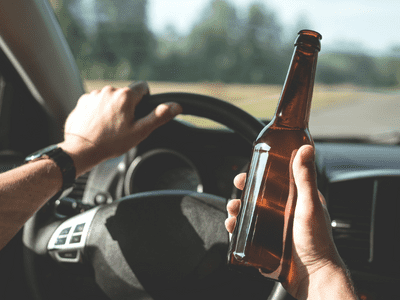 anyone convicted of DUI can face jail time, court fines, having a criminal record, driver's license suspension, and embarrassment. At the same time, those found guilty of drunk driving should be held responsible for their reckless actions. This implies that as a DUI accident victim, you have the right to seek compensation for your damages and injuries caused by the accident.
If you or your loved one was injured in an accident caused by a drunk driver, you may be entitled to compensation for the pain and suffering that you underwent. However, Georgia laws are complex, and sometimes accident claims against the driver at fault can become contentious, as insurance providers and their attorneys try to fight your lawsuit. And this is why you are highly advised to seek the help of an experienced drunk driving attorney to help handle these issues and get the justice and maximum compensation you deserve.
It's worth noting that even if the driver is found guilty of drunk driving after being prosecuted in a criminal case, they won't necessarily be ordered to compensate their victims. For you to be compensated, your lawyer must file a lawsuit that is a civil claim on your behalf, the victim. To win your case, your Decatur drunk driving accident attorney follows the below process:
Schedule a meeting with you to discuss the details of how the accident occurred, who the at-fault parties may be, and what a fair compensation package should be.
Make sure you, the victim, get the medical treatment you need and that all your injuries and treatment are documented.
Conduct a thorough investigation of your case by gathering evidence from the scene of the crash, surveillance videos and photos, medical reports and police reports, and interviewing witnesses and first respondents.
Take care of all legal matters, filings, paperwork as well as court appearances.
Hire the relevant professionals to provide testimony regarding how the car crash occurred, the extent of your damages as well as how your injuries impact your well-being.
Handle communications as well as negotiations with the driver's insurance company and their attorneys.
Build your case and forward the lawsuit to court if necessary.
How To Deal With The Aftermath Of a Drunk Driving Accident
It is understandable that after getting involved in a drunk driving accident, you want to move on with your life. However, the reality is that there are a couple of things you'll have to deal with including:
Insurance Companies representing Drunk Drivers
Remember, insurance companies are only interested in protecting their interests. Insurance companies will often want to guard their assets and will not part with them quite easily. They will try to use certain tactics to force you into taking a settlement package that's less than what your losses are worth. These tactics could include exploiting your financial situation and offering cash fast and stalling the legal process to worsen your financial situation.
This is why you are strongly advised to hire an experienced drunk driving accident attorney to help you negotiate for a fair and just settlement. Just knowing that an attorney is helping with your case is enough to make insurance firms reassess their strategy. While most drunk driving accident claims get settled out of court, experienced and dedicated attorneys at Scholle Law will never shy away from escalating your case to trial should an insurance company refuse to offer the right amount of compensation.
Physical and Emotional Trauma
Surviving car accidents involving drunk drivers, without experiencing injuries is uncommon. Most drunk driving accidents suffer significant injuries such as broken bones, skull fractures, sprains, spinal cord and back injuries as well as whiplash and neck injuries.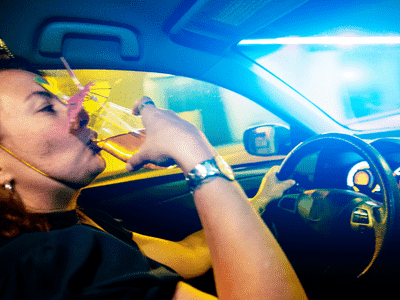 Even if you feel totally fine in the aftermath of a drunk driving accident, it's always a great idea to seek medical intervention. If you fail to do so, you'll not only be putting your life in danger, but it will equally be difficult to collect future medical expenses should your injuries emerge. Your attorney will ask you to keep a record of your injuries, lost time from work as well as any medical bills incurred as a result of your treatment.
Drunk driving accidents can be very traumatic experiences. Even after the initial physical injuries from a car crash have subsided, many car accident victims continue to experience emotional trauma.
People respond to auto accidents differently. And for some people, the traumatic and stressful feelings don't go away quite easily. Instead, those feelings intensify, affecting their feelings, thoughts as well as behaviors. Unfortunately, this could signal that you may be suffering from PTSD.
Common symptoms of PTSD may include fear of driving a vehicle, persistent anxiety, irritability and anger, ongoing flashbacks or memories of the crash, and difficulty sleeping, among others. If you suspect that you may be suffering from PTSD as a result of an auto accident, don't hesitate to take the necessary steps to protect your psychological and emotional well-being. This could mean talking to a therapist, staying positive and trying your best to get back to your routine, and increasing your physical activity, among other things.
Summary:
This article has discussed in detail various aspects of drunk driving. We have not only explained what a drunk driving lawyer is and how they can help you handle a DUI accident lawsuit to recover compensation for your lost wages, repair bills, medical costs, and the pain and suffering you suffered due to the accident, but have also described the process of filing an Atlanta drunk driving accident claim. What's more, we have provided you with practical tips on how to avoid a DUI accident as well as how to deal with the aftermath of an accident involving a drunk driver.
As a victim of an Atlanta drunk driving accident, you are entitled to receive monetary compensation for your losses. Speak with qualified and highly experienced drunk driving accident lawyer at Scholle Law so they can help you navigate the legal maze, receive your compensation package, and come out on top.
Frequently Asked Questions:
Who is an experienced Atlanta drunk driving accident attorney, and what qualifications should they have?
Working with the right Atlanta drunk driving accident lawyer can make all the difference when pursuing a legal claim. But how can you tell if a particular DUI accident attorney is experienced? Follow the below tips:
First and foremost, a qualified and experienced Atlanta DUI accident lawyer is one who thoroughly understands Georgia law and how those laws apply to your claims.
Also, seasoned drunk driving attorneys will always offer a free review and valuation of your case during an initial consultation. This not only allows clients to review their financial status before signing up for anything else, but also helps clients decide whether or not the case is worth pursuing.
Also, an experienced attorney will have a list of multiple peer recommendations, including from judges and other lawyers in Atlanta. What's more, experienced lawyers are always willing to provide testimonials from their previous clients. And finally, they must have a proven track record of success in cases in cases involving a drunk driver.
What rights do drunk driving accident victims have in the state of Georgia?
Driving under the influence is a serious crime and can result in severe injuries, or even death. While an drunk driver who causes an accident will likely receive criminal charges for his actions, this conviction will not provide the accident victims with any compensation for their lost wages, injuries, or emotional distress.
Thankfully, in the state of Georgia, the victims of drunk driving accidents have the right to file either a personal injury lawsuit or wrongful death to seek compensation. It's worth noting that according to Georgia's statute of limitations, victims must file these suits within 24 months of the accident date.
How does the National Highway Traffic Safety Administration define drunk driving?
As explained, driving while drunk or impaired refers to operating a motor vehicle under the influence of alcohol. The National Highway Traffic Safety defines drunk driving as having a blood alcohol content (BAC) greater or equal to 0.08%.
What is the legal blood alcohol limit for drivers in Atlanta?
The blood alcohol concentration (BAC) limit in Georgia is 0.8%. This implies that if your BAC is 0.08% or higher, you will be subjected to criminal penalties.
What makes an Atlanta personal injury lawyer qualified to handle DUI cases?
Choosing an Atlanta drunk driving accident lawyer can be an overwhelming and challenging task, especially if you are solely relying on the internet to help you make your decision. Below are some points to consider when hiring the right Atlanta personal injury lawyer:
Is the attorney Board Certified in DUI cases? It's worth noting that Scholle Law is a Board Certified DUI Defense Attorney in the State of Georgia.
How experienced are they? To maximize your chances of a successful claim, you want a personal injury attorney who is not only well-versed in Georgia DUI law, but also boasts extensive experience in the specific type of personal injury claim you are making against a drunk driver.
Commitment to clients: It's important to note that good Atlanta personal injury attorneys will always have time for their clients regardless of how tight their schedules are. It's natural to have questions, and a reputable personal injury law firm such as Scholle Law will always be there to answer your questions.
Is there any way to prove fault in a DUI accident case more easily than other types of accidents?
Georgia Law states that when pursuing a personal injury claim against an at-fault drunk driver, you must prove that the suspected drunk driver drove negligently to win your claim. What's more, you must show that your injuries were caused by the accident.
How are car accident cases involving DUI different from those without one involved?
Auto accident cases involving DUI are different from regular car crashes in several ways, including:
DUI accident at-fault drivers can face both civil and criminal charges: Unlike in standard auto accidents where the guilty driver can only face a civil lawsuit, meaning the driver at fault may have to pay a sum to make the victim whole again', DUI accident drivers can face both civil and criminal liability. This implies that in addition to compensating the victim for the impact the accident has had on their lives, the driver may also serve a jail term for causing the accident while drunk.
Parties other than the drunk driver can be liable: A major focus of drunk driving accidents is determining all parties who should be held responsible for the damages and losses a victim has suffered. For example, under Georgia's Dram Shop Act, you could pursue against a restaurant, bar, or store that sold alcohol to the driver who caused your injuries through the accident if, at the time of the sale, the driver was apparently under the age of 21 and visibly drunk.
Punitive damages are often sought in drunk driving accident claims: It's also worth noting that punitive damages may be sought in DUI auto accident claims. The State of Georgia has a $250,000 cap on punitive damages.
What should I look for when filing a drunk driving lawsuit in Atlanta?
If either you or your loved one has suffered serious injuries in a drunk driving accident, the law allows you to file a lawsuit and seek compensation for your losses. And while there are numerous things you can do to maximize your chances of getting compensated for your damages, hiring an experienced and reputable DUI accident attorney is the most important thing you should do.
Are there any special considerations that must be taken into account when dealing with DUI cases in court proceedings?
Most people simply assume that a driver charged with drunk driving is automatically responsible for the accident as well as the resulting damages and injuries. However, this is technically not true.
To win your case against the at-fault driver, your Decatur drunk driving attorney must prove that the driver was not only intoxicated at the time of the accident, but must also show that the driver's negligence caused the accident and your injuries.
Can I get a free case review from an experienced Atlanta drunk-driving attorney before deciding whether or not to pursue legal action against another party involved in my accident?
Most established, reputable, and experienced Atlanta drunk driving attorneys such as those at Scholle Law offer a free consultation because they are genuinely concerned about the well-being of drunk driver victims. Their focus is to help the victims seek just compensation from those who have negligently harmed them.
During a free consultation, the attorney will do his/her best to provide you with an honest assessment of your ability to recover damages through a claim with the at fault driver's insurance company or, if necessary, a lawsuit.