Atlanta Uber and Lyft Accident Lawyer
The advent of ridesharing companies has transformed how people travel across Atlanta and the rest of the United States. The positives of ridesharing companies such as Uber and Lyft are pretty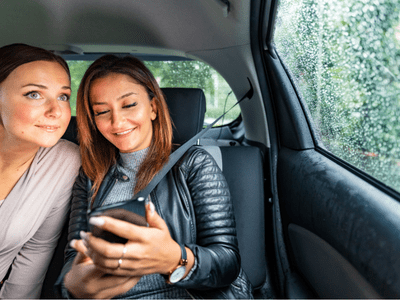 evident to anyone who has experienced their convenience. Both Uber and Lyft offer innovative modes of transportation. These two ridesharing companies can be a fast and fairly affordable way of getting around.
While Uber and Lyft drivers usually complete millions of rides around the globe every day, not all these rides go as smoothly as expected. Research shows that ridesharing services contribute to between a 2 and 3% rise in fatal accidents every year in the United States.
If you are involved in a car crash with an Uber or Lyft driver, and the ridesharing service's driver is at-fault for the accident, you may be entitled to recover full and fair compensation for the emotional, physical as well as financial damage you have suffered due to the accident.
When it comes to filing a personal injury case, all motor vehicle accidents are not the same. And this is especially true when it comes to accidents involving rideshare service providers such as Uber and Lyft. Pursuing personal injury cases involving Uber or Lyft is usually a daunting task because there is a special set of rules that applies when determining which insurance policy covers an accident. To be more precise, the injured victims can only access Uber or Lyft's commercial insurance policies in limited circumstances. The potential recovery for your injuries is primarily based on what the driver was doing at the time of the accident.
A highly skilled and experienced Uber and Lyft accident attorney can help you file a personal injury lawsuit against the rideshare service that is responsible for your injuries. At Scholle Law, we have successfully represented cyclists, pedestrians, passengers as well as drivers injured in Uber and Lyft accidents.
If you suffered harm in an Uber or Lyft, our Atlanta-based reputable personal injury attorneys can conduct a thorough investigation to determine the at-fault party. We can thereafter identify all sources of compensation available to you and explore all your legal options. In the end, we can demand a fair settlement package from the insurance companies involved in your case and, if need be, go to trial to pursue the compensation that you deserve for your losses.
Legal Options That Victims May Have Following an Uber or Lyft Accident
There are many potential liability claims that can arise following Uber or Lyft accidents including:
Wrongful death liability claims: You may be able to pursue a wrongful death if you tragically lost a loved one due to a car accident caused by the negligence of an Uber or Lyft driver.
Negligence: Negligence simply refers to careless conduct that ends up causing significant harm to another party. In a negligent car crash scenario, a person can be negligent by doing something he/she shouldn't have done, such as overspeeding or driving while intoxicated. A diver must use reasonable care to avoid causing damage to property or injuring other motorists, pedestrians, or passengers. If a driver is not reasonably careful, and someone is injured as a result, the driver as well as the driver's insurance company can be financially liable for that person's injuries and other losses.
Vehicular assault: In addition to being liable in civil court for the injury and damage caused to victims, an at-fault rideshare driver can also be charged with a type of crime known as vehicular assault. In the state of Georgia, victims can file a vehicular assault lawsuit. Vehicular assault occurs when an individual's operation of a motor vehicle causes serious bodily harm to another individual.
Types of Compensation That You May Be Able to Receive Following an Uber or Lyft Accident
There are numerous types of compensation that can be awarded in a personal injury case involving Uber or Lyft. It's very important for Uber and Lyft accident victims to understand both the different types of damages in a car accident claim as well as how to value them. Most car accident victims make the mistake of accepting settlement offers without first finding out how much their accident claims might be worth. A highly experienced personal injury attorney will fight for rights for a fair settlement, ensuring you receive a compensation package that matches your losses.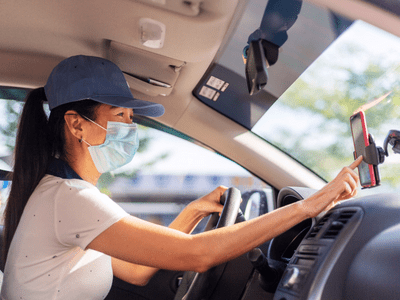 Medical expenses
Medical expenses usually form a big part of the economic damages in car accident claims. These include all of the costs that have been incurred due to the injuries caused by the accident as well as the projected costs of future medical treatment and care. Medical expense damages may include compensation for medication, hospital stays, rehabilitation costs, cognitive therapy in the case of brain injuries, needed in-home treatment services as well as surgeries, among others.
Loss of income
When Uber or Lyft accident victims are left unable to work either temporarily or permanently, they can be compensated for their income losses. Usually, calculating lost income is a fairly simple process. However, if a victim is left permanently disabled, the calculations for future projected income losses in earning capacity can be more difficult. But a highly experienced attorney such as those at Scholle Law will have a network of professionals that will help calculate future wage and earnings losses.
Loss of consortium
If you are left suffering from a disabling condition that prevents you from enjoying the normal relationship you previously had with your spouse, your spouse may file a damages claim for loss of consortium.
Pain and suffering
Georgia law allows car accident victims to seek compensation for the pain and suffering suffered as a result of the accident.
Loss of quality of life
Some injuries may leave victims with permanent disabilities as well as permanent reductions in the quality of their lives. Georgia's tort law allows you to seek and recover damages for loss in your quality of life as a victim of an accident that a ridedshare driver is responsible for.
Loss of property
Uber and Lyft accident victims can also recover damages for their property losses.
Tips On How To Avoid Uber or Lyft Accidents
If you are a passenger, you have a role in helping prevent car accidents. Below are a few tips that will give the much-needed peace of mind knowing you'll have an enjoyable ride without any incident.
Always wear your seatbelt: It's necessary that you put on your seatbelt at all times. It's the best way to minimize the possibility of getting injured in the event of an accident.
Don't be a distraction: You also want to make sure you are not a distraction to your driver when he/she is trying to concentrate on the road. While it's acceptable to discuss with the driver to aid with navigation and traffic, you don't want to be the source of your driver's distraction.
Assist with navigation: Many drivers today use navigation systems to get to their destinations. And while GPS is an incredibly important feature, it may be best for a passenger to help with navigation to help ensure drivers only concentrate on driving.
Speak up against poor or unsafe driving: If you have a reason to believe that your driver is putting your life at risk due to your reckless driving, speak up. In this regard, if the driver is swerving, or driving unsafely, say something. If you can't control the situation, ask the driver to pull over and let you off at the next safe location, such as a convenience store.
Steps To Take If You Are Involved In An Accident With An Uber Or Lyft
If you are involved in an accident while riding in either an Uber or Lyft, you should follow the same steps you would take after an accident in your own vehicle.
Check for injuries: Immediately after an accident, examine yourself to see if you have suffered any serious injuries. If you are injured, call 911 and get prompt medical attention right away.
Gather all the potential evidence: You will want to take photos as well as videos of the scene of the accident. Take photos of all the vehicles involved and get information from everyone involved, including other passengers, officers, medical personnel, and insurance companies. If you are unable to do so because of your injuries, you may ask someone else to collect this information for you.
Call law enforcement: If the police are not available at the accident scene, don't hesitate to contact them by dialing 911 to come and document the accident. They will speak with everyone involved and compile a police report, which summarizes the officer's investigation. It's important that you get the name and contact information of the officer so that you can ask for a copy of the report when it's finally ready.
Report the accident to Uber or Lyft: Rideshare companies want both drivers and riders to report accidents. You can find accident reporting forms on Lyft or Uber's official websites.
Contact an experienced Uber and Lyft accident attorney: It is in your best interest to contact a skilled personal injury lawyer as soon as possible after an your accident. It's worth noting that Uber and Lyft are businesses, and as such, don't want to lose more money than they have to. This implies that they will fight against paying you anything substantial, even if your injuries are severe. This is why working with experienced Uber and Lyft accident attorneys can be extremely beneficial. You stand a better chance of winning your case when you have a proven professional on your side who knows and understands the complications surrounding this type of accident.
Summary:
There is no doubt that ridesharing companies have significantly revolutionized the transport industry thanks to their competitive pricing and unrivaled convenience. But just like any other thing,

ridesharing services such as Uber and Lyft are not without their fair share of problems. Rideshare services cause thousands of accidents every year, leading to injuries as well as fatalities.
This article has not only discussed what an Uber or Lyft accident is, but also the different types of compensation victims can receive following an Uber or Lyft accident. What's more, we have provided you with practical tips on how to prevent this sort of accident as well as what you should do if you find yourself involved in this type of car accident.
If you or your loved one is injured at the hand of a rideshare service, you may be entitled to compensation for your damages such as injuries, medical bills, lost wages, vehicle damage, loss of consortium as well as pain and suffering. However, getting the compensation you deserve won't be easy. Working with a skilled, experienced, and reputable Uber and Lyft accident attorney is your best bet.
Frequently Asked Questions
What can an Atlanta Uber and Lyft accident lawyer do for a person involved in an Atlanta Uber or Lyft accident?
It's imperative to note that rideshare insurance claims and lawsuits are fairly complex compared to other auto accident claims. Proving fault can be very difficult, and this is why you should hire a qualified Uber and Lyft accident attorney to help handle your case. And depending on the nature of your injuries or damages, your Atlanta Uber and Lyft lawyer can help you pursue financial compensation.
How does the Uber and Lyft customer service approach differ from traditional taxi services?
The main differences between rideshare companies and their traditional taxi counterparts are the pricing structure and the process of acquiring customers. Clients hire avehicle driver via an app rather than on the street. Rideshare companies' famous surge pricing revises the cost of their rides every hour based on local demand. This implies that as more calls are made, prices go up. As demand subsides again, prices go down.
What advantages do Atlanta Uber and Lyft offer over traditional taxi services?
There are numerous reasons why rideshare service providers such as Uber and Lyft have become popular in the last few years. They are not only highly convenient and cashless, but also guarantee professional service as well as competitive pricing. What's more, they also offer safer and more flexible rides than regular taxis.
How can an experienced Atlanta personal injury lawyer help victims of rideshare accidents?
As a victim of an Uber accident, Georgia law allows you to pursue compensation for your injuries through an insurance claim or lawsuit. An experienced Atlanta personal injury attorney at Scholle Law can handle this tedious process for you and protect your right to a fair settlement.
How much insurance coverage is provided by Uber's insurance company in case of a rideshare accident claim?
In most cases, the compensation you will receive following an car accident comes from the other driver's personal insurance policy. If you sustained injuries as a result of your accident, then you may also be able to seek additional compensation from that company's insurance coverage policy as well. The amount you may receive will vary based on your driver's activity at the time of the crash as shown below:
While the driver's Uber app is in driver mode
Up to $25,000 for damages involving property.
Up to $50,000 for bodily harm, per person.
Up to $100,000 for bodily injuries, total.
Whichever is less: actual cash value of the car or repair cost, $1,000 deductible
Up to $1 million in accidents caused by underinsured and/or uninsured motorists.
Does the insurance for the Uber or Lyft driver cover any damages in cases related to rideshare accidents?
Yes. If you suffer injuries or damages in a car accident while you are a passenger in an Uber or Lyft, and that particular rideshare driver is at fault for the accident, you should be eligible to file a claim through the driver's insurance company. Below are different possible scenarios in which your accident could occur and who's responsible in each situation:
The driver is offline: When the Lyft or Uber driver is using their vehicle for personal reasons and not logged into their respective rideshare apps, the driver's personal insurance will be responsible for your compensation, and you should file a personal injury claim with them.
The driver is waiting for a ride while logged into the app: Even if the Lyft or Uber drivers are yet to pick up a passenger, both companies will pay for your damages when a driver causes an accident during this period.
The diver is either picking up a passenger or has one already: If a Lyft or Uber driver is picking up a passenger or has one inside the car, the company's insurance will be responsible for their damages.
Is there any recourse available to passengers who have been injured in rideshare accidents other than filing a claim with an insurance company?
As explained, dealing with rideshare companies after an accident can be a daunting and intimidating task. The insurance policies of rideshare companies are often not straightforward, often requiring the intervention of highly experienced personal injury attorneys for victims to get compensated. So, technically, there is no recourse available to passengers injured in rideshare accidents other than filing a claim with the rideshare company's insurance provider.
How is fault determined in the state of Georgia for rideshare incidents involving both drivers and passengers, according to Georgia law?
First and foremost, it's worth mentioning that both Uber and Lyft are established, powerful entities. To successfully secure compensation from any of these ridesharing giants, your personal injury attorney must be able to prove significant negligence on their part in a court of law. In this regard, proving fault requires you to establish the following:
Duty: All drivers, including those working for Uber or Lyft, have a duty to follow the rules of the roads. Your attorneys may argue that the rideshare driver had an additional duty to protect your safety.
Breach: To prove negligence, you may also have to show that the driver clearly breached his/her duty to keep you safe while driving.
Causation: Auto accident cases are generally dependent on the ability of the victim to show that the defendant's actions caused them harm or damage.
Actual harm: What's more, the harm or damage suffered by the victim of the accident must be measurable physically, economically, or in other demonstrable ways.
Are there special considerations that need to be taken into account if the victim of a rideshare incident is under 18 years old, according to Georgia law?
All rideshare accident victims are treated the same, regardless of their age. As such, there are no special considerations that should be taken into account if the accident victim is under the age of 18.
Speak with an Experienced Uber Accident Lawyer Today
The experienced legal team at Scholle Law fully understand all the complexities involving Uber and Lyft accidents. Call (866) 582-1302 today for a free consultation with a Uber accident lawyer, you don't have to face this alone.