Atlanta Truck Accident Lawyer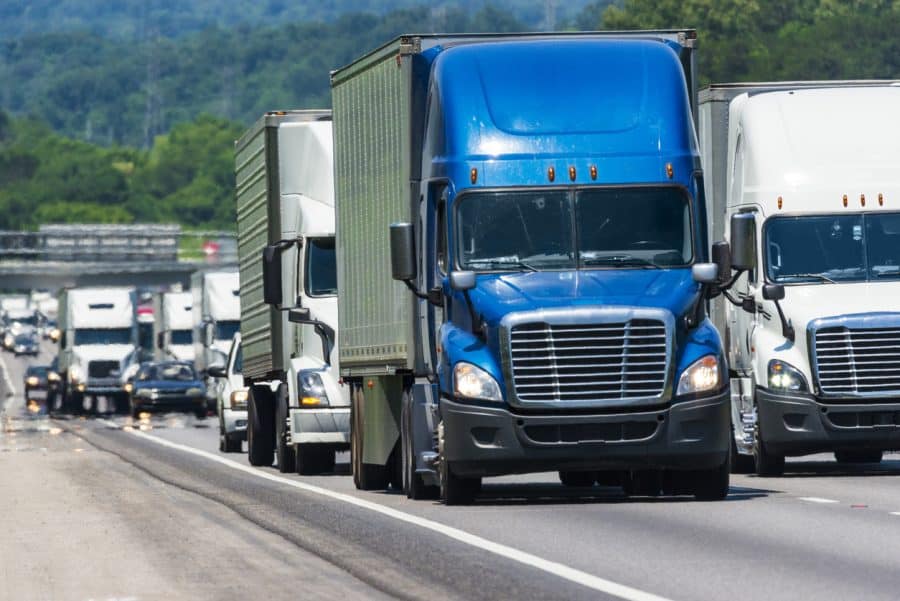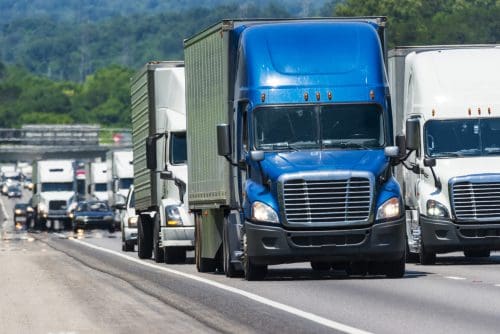 Atlanta is a major hub for the trucking industry. Cargo shipments will often start their journey at the Port of Savannah, then make its way to Atlanta in the back of semi trucks. Once the cargo gets to Atlanta, it is reloaded onto other trucks to be delivered to any number of warehouses and retailers across the region. 
Thousands upon thousands of semi trucks drive through the metro Atlanta area every year, and each one presents an opportunity for a catastrophic wreck. When passenger vehicles collide with 18-wheelers, the accident generally results in severe property damage and injury. In many cases, these wrecks result in deaths. The reason is simple physics: When a tall vehicle weighing up to 18 tons collides with a car weighing two tons, the larger vehicle can destroy the car. 
At Scholle Law, we understand the complications that surround truck accidents. Trucking companies, drivers, and insurers will do everything they can to avoid being held liable. The insurance company may also make a low settlement offer and urge you to accept it as the "best you will get."
Our attorneys are not fooled by these tactics. We will fight for every penny of compensation you deserve. Call our Midtown Atlanta offices at (678) 509-8308, our Perimeter offices at (678) 661-3547, or  toll-free (866) 592-1296. You can also contact us online for a free, no-obligation consultation with an Atlanta truck accident lawyer.
What to Do After a Truck Wreck in Atlanta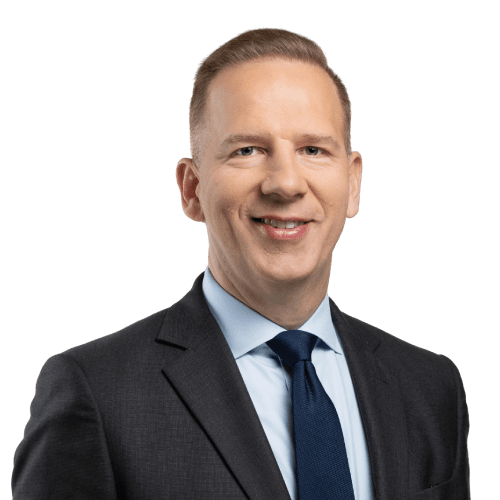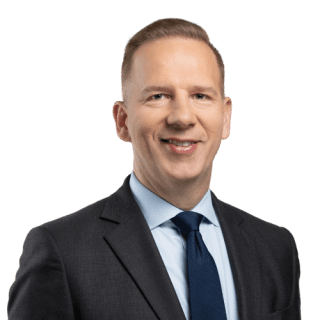 "Trucking companies and insurers will fight tooth and nail to dispute liability whenever possible. This is why you need an aggressive truck accident lawyer who can fight back and represent your best interests."
– Attorney Charles Scholle
If you or someone you love is a victim of a serious tractor-trailer accident, do not agree to be recorded, sign documents you do not completely understand, or accept any money from a trucking company representative before you talk to the trucking accident attorneys at Scholle Law.
Why? Because any of these actions above could limit your right to sue the trucking company after you have had a chance to see a doctor, rehabilitate, and fully understand the injuries and financial costs the accident caused. Speaking with a lawyer first allows you to enter into these conversations with a better understanding of your legal rights, or to enlist an experienced accident lawyer to represent you.
To determine whether the driver or carrier is at fault for your Atlanta truck accident, it is critical to get expert legal guidance as soon as possible. Contact attorney Charles Scholle to start protecting your rights today and find out how you can get the financial support needed after a major accident. We will evaluate your truck accident case and advise you regarding your losses and your legal options for recovery.
Commercial Vehicle Accident FAQs
What is the statute of limitations on truck accidents in Georgia?
Georgia accident victims have two years to file a personal injury or wrongful death claim, including car, truck, and motorcycle accident claims. This deadline is known as the "statute of limitations," and is detailed in O.C.G.A. § 9-3-33. The clock starts ticking from the day your crash happens.
There are only a few, rare exceptions to this deadline. If you do not file your claim before the two-year deadline expires, then you will most likely lose your chance of ever getting reimbursement for your injuries and damages.
While two years might seem like a long time, do not make the mistake of waiting too long. Memories fade, witnesses move away, and important evidence can be lost. Contact our Atlanta truck accident lawyers as soon as possible to start working on your claim.
Who can I sue for being hit by a truck in Georgia?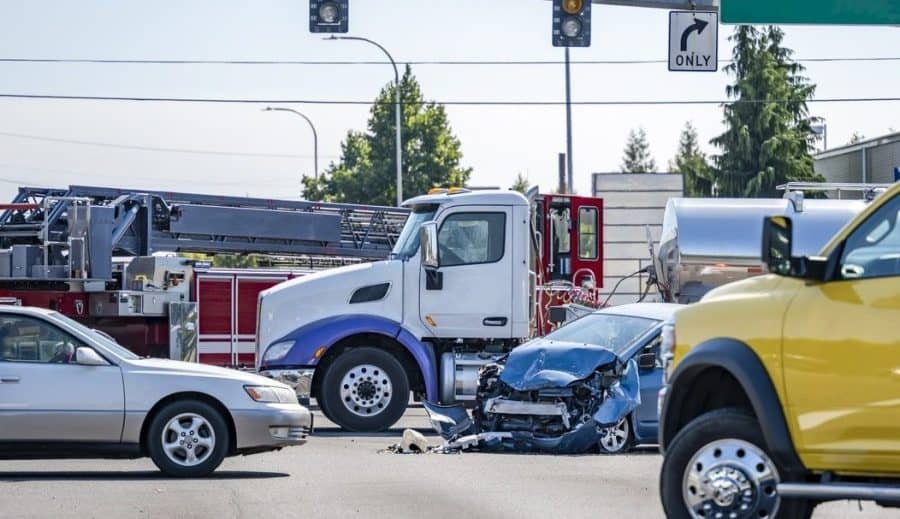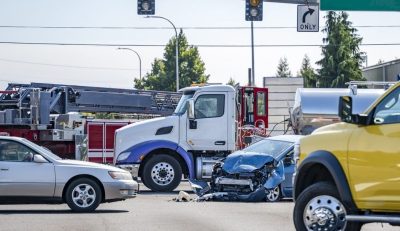 As with all auto accident cases, you may be able to sue to recover damages after a truck accident. The difference with truck or 18-wheeler crashes is that there are more options in whom you can sue. Determining which party you should sue will depend on the individual circumstances surrounding your case, such as how the collision happened and who the truck driver works for (or if they are an independent contractor).
A majority of truck accident lawsuits in Atlanta involve the following defendants:
The truck driver

The trucking company

The owner of the truck

The manufacturer of a truck or truck part

A third-party maintenance company
In some cases, you may even be able to sue multiple parties for your damages. This is why it is best to consult an accident lawyer who successfully handles commercial vehicle accident cases.
How much is my truck accident case worth?
To accurately calculate how much your claim is worth, we need to know and investigate ALL the details surrounding your crash. Ultimately, the settlement amount to which you may be entitled depends on many factors, including the type and severity of your injuries, damages you suffered (like medical bills, lost wages, pain and suffering, etc.), insurance policy limits, and if you have legal representation, to name a few.
What if I am partly responsible for an accident with a commercial vehicle?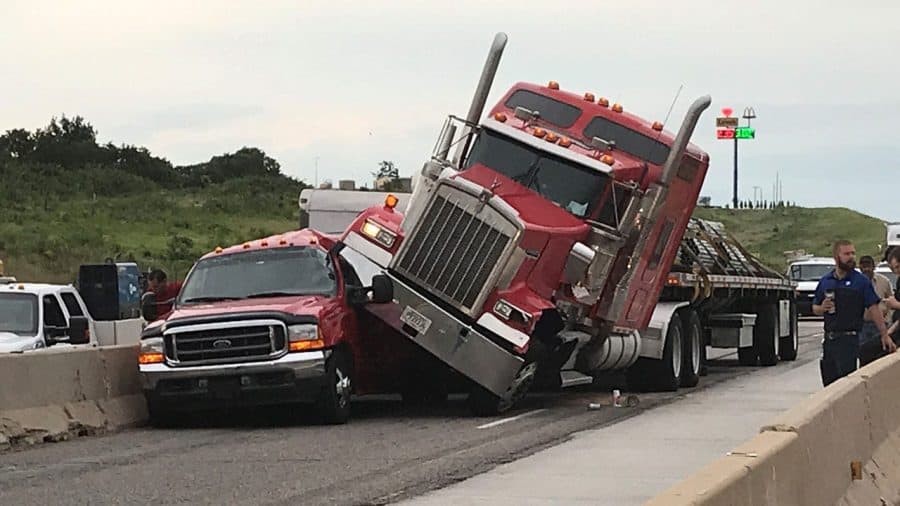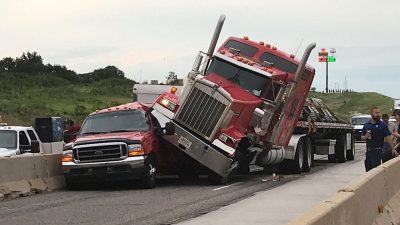 Georgia is an "at-fault" state, which means that all drivers in Georgia are liable for their share of an accident – and the damages and injuries that result. If you are determined to be partially responsible for the truck accident, then your final settlement award may be reduced by your degree of fault.
In addition, Georgia's modified comparative fault rule means that you must be 50 percent or less responsible for the accident in order to recover any damages. If you are judged to be 75 percent liable for the accident, for example, then you will not be able to recover any compensation whatsoever.
For this reason, determining fault in a truck accident is extremely important, yet often complex and highly contested. As a victim, you must be able to prove that the truck driver or their employer was responsible for the accident and your injuries.
Are Georgia truck drivers governed by regulations and laws?
Both state and federal guidelines exist to regulate truck drivers, owners, manufacturers, and trucking companies. These regulations restrict how many hours an operator can drive, how much weight a truck can haul, how employees must be screened and trained, how often trucks must receive maintenance, and more.
If we can prove that the truck driver or their employer broke one of these many regulations, then your claim for truck accident damages will be much stronger.
Speak to an Atlanta Truck Accident Attorney Today
Semi trucks are a vital component to the American (and global) economy. Without trucks to transport goods, retailers and other businesses would be unable to provide the selection and amount of items they can sell. Unfortunately, these trucks are also involved in countless accidents every year, many of which are fatal. 
At Scholle Law, our team has over 25 years of experience taking on trucking companies, drivers, and other liable parties after a wreck. We will fight for every penny of compensation you deserve. Call our Midtown Atlanta offices at (678) 509-8308, our Perimeter offices at (678) 661-3547, or  toll-free (866) 592-1296. You can also contact us online for a free, no-obligation consultation with an Atlanta truck accident lawyer.