Atlanta Braking Failure Truck Accident Attorney
When a big rig's brakes fail, Scholle Law has the expertise to help Georgia families secure the compensation they need.
We handle cases of rear-end crashes caused by brake failure throughout Metro Atlanta.
When a semi-truck or big rig crashes into the rear of a smaller vehicle, it can do considerable damage. Because heavy trucks are so much bigger and heavier, they require a greater distance to stop—and they bring greater force to a crash. In addition, tractor-trailer bumpers are much higher than the bumper of even the biggest pickup or SUV, which makes it possible for a vehicle that crashes into the rear of the truck to end up pinned under the trailer (known as an underride truck accident), crushing or shearing off the top of the small car. The results can be catastrophic injuries for all drivers and passengers involved.
"Trucking companies and insurers will fight tooth and nail to dispute liability whenever possible. This is why you need an aggressive truck accident lawyer who can fight back and represent your best interests."
Call now for your FREE consult-866-592-1296
According to the Federal Motor Carrier Safety Administration, nearly a third (29 percent) of large truck accidents are caused by brake problems. Colliding with the rear-end of another vehicle in the truck's travel lane occurred in 22 percent of truck wrecks. Brake problems are cited as one of the top factors for accidents involving large trucks. (source)
Some rear-end accidents involving large trucks are just that—accidents. But many are caused by careless behavior from the truck driver or trucking company, which means they are legally responsible for any injuries or deaths that result.
Scholle Law has extensive experience helping truck accident victims secure fair compensation for their injuries, pain and suffering, lost family members and more. We have a strong record of results in trucking crashes, and we offer free consultations to potential clients. Schedule yours today to get started.
Our team has successfully fought large companies for our clients' rights for over two decades. We work exclusively with injured people and bereaved families. Our substantial legal experience with the special issues raised by truck accidents causing catastrophic injuries and wrongful deaths — legal, medical and personal — helps us build a strong case for maximum compensation.
Common causes of rear-end truck accidents
To qualify for a commercial driver's license (CDL) to drive a heavy vehicle, truck drivers must go through special training. They, and the trucking companies that employ them, are also subject to special regulations from the federal government and the state of Georgia. These rules and training are designed to ensure that trucks are safe to drive.
But trucking is a business, and there are people who will cut corners in order to save money or avoid penalties for late delivery—even when the circumstances make a safe, on-time delivery impossible. This kind of careless behavior might result in a preventable crash.
Some of the most common causes of rear-end wrecks involving large trucks include:
Driver failed to pay attention to the road

Driver was distracted by texting or their cell phone

Driver was under the influence of drugs or alcohol

Driver failed to leave adequate following distance in traffic

Brakes failed due to improper maintenance or a defect

Trucking company failed to adequately train the driver

Trucking company failed to pull driver with bad safety record off the road

Driver failed to adjust their driving for bad weather
All of these potential reasons for a crash are forms of carelessness and negligence. The trucking company and its driver may be legally responsible for any accidents that result.
Serious injuries from brake failure accidents involving big rigs
Semi-truck brake failure accidents and other rear-end crashes can result in catastrophic injuries. In any truck crash, the greater weight of the tractor-trailer translates into greater force, which means the smaller car or truck is likely to sustain serious damage.
Catastrophic injuries change lives. Victims may require multiple medical procedures, special equipment or be forced to live in an institutional setting. Families may lose the victim's love, care, companionship and, in some cases, an income (just as medical bills are piling up). By filing a truck accident lawsuit against the at-fault driver or company, families can get fair and adequate compensation for these costs and losses.
In a rear-end crash, there's the additional threat of an underride accident, in which the truck's bumper rides up and over the smaller vehicle. This kind of crash can kill the occupants of the vehicle, or cause serious injuries including:
Brain damage

Paralysis and other 

spinal cord damage

Severe burns

Loss of a limb (amputation)

Chronic pain

Disfigurement and scarring

Broken bones
Federal and Georgia trucking laws and regulations
Because brake failures and rear-end truck accidents can cause serious and fatal injuries, the Federal Motor Carrier Safety Administration has established strict rules and regulations (49 C.F.R. sections 571, 105, 121) on commercial motor carriers. These laws establish what is required for braking systems on large trucks.
Large trucks must be equipped with specific types of braking systems, such as those involved in travel while on the road, in parking the vehicle and in emergencies. All braking systems must be in good working order. If they aren't, a braking failure and/or a rear-end accident can be the result.
In addition, Georgia Law ($40-8-50(d)) requires brakes on all wheels of trailers over 3,000 pounds (gross weight). All vehicles and combinations over 10,000 pounds (GVWR) with trailers over 3,000 pounds are required to have a parking brake system, operative brakes on all wheels, an automatic brake in the case of a trailer breakaway, and proper brake maintenance.
Lastly, the truck itself must be able to stop within a certain distance. A truck must have a specific braking force determined by the truck's weight, it must be able to decelerate to a stop from 20 miles per hour at a rate that correlates to its size and it must comply with automatic brake adjustment system requirements.
Liability for a truck accident caused by faulty or malfunctioning brakes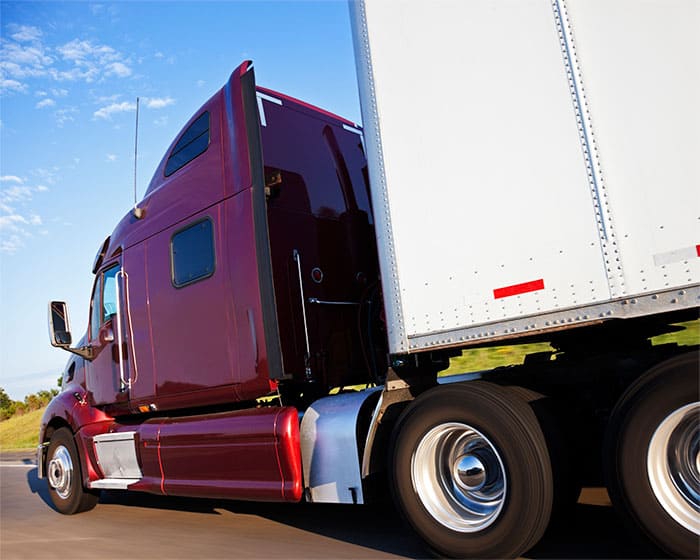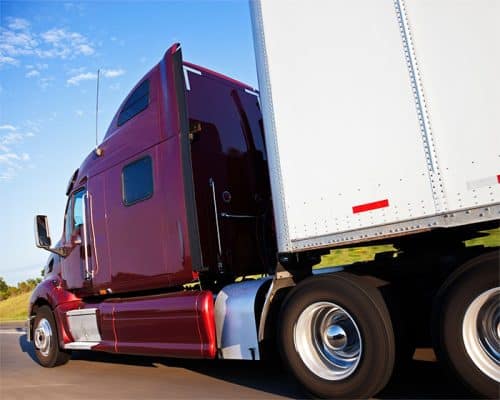 When a braking failure accident occurs, the trucking company and the brake manufacturer can both be held responsible for the serious and fatal injuries that occur. Investigations after a truck accident can involve reviewing the inspections that were performed by the driver and the company (as required by law). Detailed records must be kept on these inspections. These inspections require checking the brake shoes, making sure there are no lost components to the brakes, and listening for leaks in the brake chamber which might indicate a problem.
Another part of the investigation can include whether the brakes were properly engaged at the time of the collision. Sometimes drivers use the downshift or an engine brake (Jake brake), rather than the braking system to stop their trucks. They do this to avoid the expense involved in brake replacement. But this maneuver is against the law in many towns and states.
Don't hesitate to call Scholle Law for help with a Georgia semi-truck crash
At Scholle Law, we offer free, no-obligation consultations to all potential clients. During these meetings, you can tell us your story and we'll give you our best estimation of how an Atlanta truck accident lawsuit might go. This estimation is based on more than 20 years of experience helping accident victims secure fair compensation. We have offices conveniently located in  Atlanta, Duluth and Decatur. We serve clients across Metro Atlanta and throughout the state of Georgia and invite you to contact us for a case review at 866-592-1296 today.