Atlanta Falling Debris Accident Attorney
Were you or a loved one injured by a truck in Atlanta, GA?
Scholle Law can help victims of catastrophic highway crashes caused by semi-truck cargo spills.
Truckers haul a whole lot of cargo each year. The average big rig payload weighs about 40,000 pounds. Unfortunately, not all cargo makes it to its destination intact.
In Atlanta alone, trucks have spilled countless types of cargo on the city's busy highways, interstates and roads in recent years — including produce, doughnuts, hazardous chemicals, oil, livestock, even money.
"Trucking companies and insurers will fight tooth and nail to dispute liability whenever possible. This is why you need an aggressive truck accident lawyer who can fight back and represent your best interests."
In July 2019, the back door of an armored truck flew open on I-285 near Ashford Dunwoody Road, releasing an estimated $175,000 in cash on the interstate. Unfortunately, not all truck spills are as harmless (and profitable) as this cash storm.
When certain types of cargo, truck parts and other debris falls from a large truck, they create an immediate and serious road emergency. Tractor-trailers share the road with many other travelers. And while you might be looking out for other traffic and perhaps pedestrians, the last thing you might expect is a falling object. Sudden, unpredictable cargo dumps and flying vehicle parts can hit nearby vehicles hard. They can also cause accidents by forcing the vehicles around the truck to swerve into other lanes, or by blocking the view of a driver traveling at high speed.
The Federal Motor Carrier Safety Administration and the state of Georgia have basic safety rules that apply to how much cargo a truck can carry, how the load should be distributed and how it should be secured. Similarly, there are federal and state safety rules requiring regular maintenance of large commercial trucks. These rules exist because truck crashes can be particularly deadly.
If the truck driver or the trucking company failed to make the required checks or knowingly broke cargo loading rules, they are legally responsible for any accident that might result.
Catastrophic trucking accidents are more complex than Atlanta car accidents, often requiring careful investigations, fierce litigation and significant expertise to calculate the dollar value of a personal injury or wrongful death.
Scholle Law has a strong record of results for clients injured in serious accidents with semi-trucks, and we offer free consultations so that injured people can come to us for information with absolutely no obligation to take it further. To set up a consultation, contact us online or give us a call 866-592-1296.
Here at Scholle Law, we handle all kinds of falling debris truck crashes, including crashes from:
Spilled loads

Tanker truck accidents involving gas or other volatile loads

Inadequately secured heavy items (including logs, beams or smaller vehicles)

Incorrectly loaded trucks that change the balance of the truck's weight

Improperly maintained trucks

Negligently secured doors

Jackknifed trucks
Who's liable for falling debris accidents in Georgia?
In a crash between 2 family cars, typically 1 person is at fault for the accident. At most, both drivers are partly responsible. The situation is different in a truck crash caused by falling debris or cargo spills because the trucking company that employs the driver may also be held liable under Georgia's vicarious liability law.
According to O.C.G.A. 51-2-2:
Every person shall be liable for torts committed by his wife, his child, or his servant by his command or in the prosecution and within the scope of his business, whether the same are committed by negligence or voluntarily.
Vicarious liability is especially likely to apply in a falling debris accident because a trucking company likely has considerable decision-making power over the size of the cargo, how it's packed onto the truck and the maintenance of the truck. If there's a third-party loader involved in the job, that business may also bear some responsibility for creating clearly unsafe situations.
If I am hurt in a truck accident, is the company employing the at-fault driver liable for my injuries, or am I limited to suing the driver individually?
In most cases, the answer is "Yes, you may sue the company, too." An injured party can sue the company as well as the driver, though there are exceptions.
Common causes of falling debris from tractor trailers and semi-trucks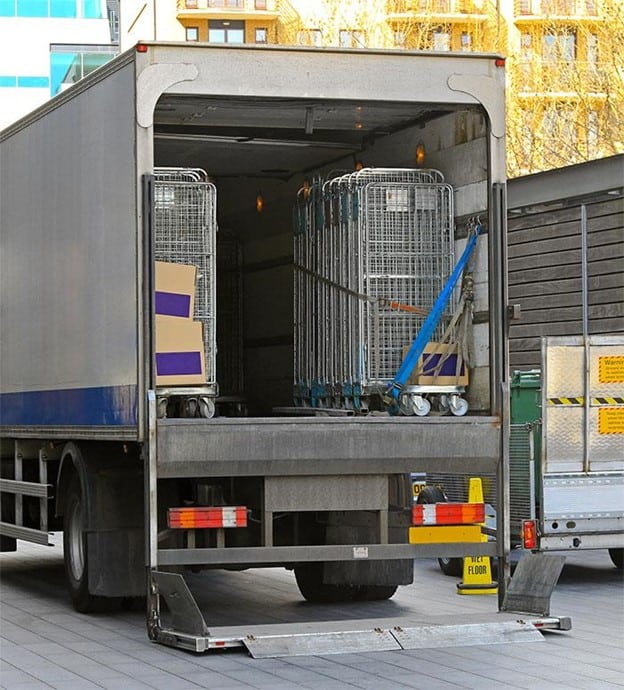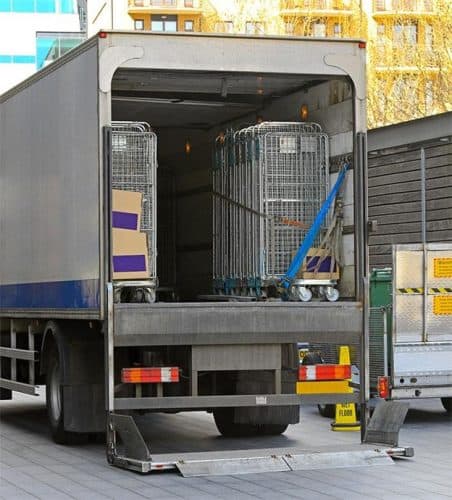 While the falling debris may have caused you to crash and get injured, ultimately the person or company responsible for securing and loading the truck is at fault for the accident. Common causes of loose or falling debris include:
Failure to adequately maintain the truck

Failure to adequately maintain the parts of the truck that keep the load secured

Failure to secure the load properly

Overloading the truck beyond what the company's permit allows

Overloading the truck beyond the truck's recommended limits

Loading the truck in a way that throws off its center of gravity or balance

Violations of Georgia or Federal Motor Carrier Safety Administration requirements
How to handle a trucking company's insurance provider
Unfortunately, it's not unusual for victims of serious truck accidents to start getting persistent phone calls from the trucking insurance company shortly after the wreck. During these calls, the insurance agent may ask you to sign something, give a recorded statement or accept a small amount of money. They also might ask questions that are clearly intended to lead you to a predetermined answer.
If this happens to you, be careful. The trucking company's insurer may be trying to limit how much money it pays you by trying to destroy your case for financial compensation. If they succeed, you might be unable to get the money you need to:
Pay high medical costs related to the accident

Adjust to life with a disability

Replace lost income (now and potentially for a lifetime)

Be compensated for any pain and suffering, permanent disability or 

wrongful death
Scholle Law is committed to helping protect the rights of victims of catastrophic truck accidents. That's one reason we offer free consultations to potential clients. Even if you don't end up hiring us, we want you to understand your rights and your legal options.
Contact our Gwinnett County truck accident law firm today
If negligently secured cargo or other debris fell into the road and seriously injured you or someone you love, don't hesitate to contact Scholle Law for your free, confidential consultation. We have more than 20 years of experience helping victims of catastrophic injuries win the compensation they deserve to get much-needed care and be made whole again after an accident caused by someone else's bad decisions.
Effectively litigating tractor-trailer accidents requires a level of expertise that differs from other types of motor vehicle crashes, which is why it's important to retain a legal team that has the ability to properly manage and research these matters. This is why hiring Scholle Law makes an important difference in the success of your truck accident case.