Atlanta Improper Maneuver Truck Accidents Attorney
What to Do When Truck Crashes Are Caused by Improper Maneuvers
When you're up against a well-funded insurance or trucking company, you need to protect your rights.
Call the experienced Atlanta truck accident attorneys at Scholle Law today for help. We have offices in Fulton, DeKalb and Gwinnett Counties.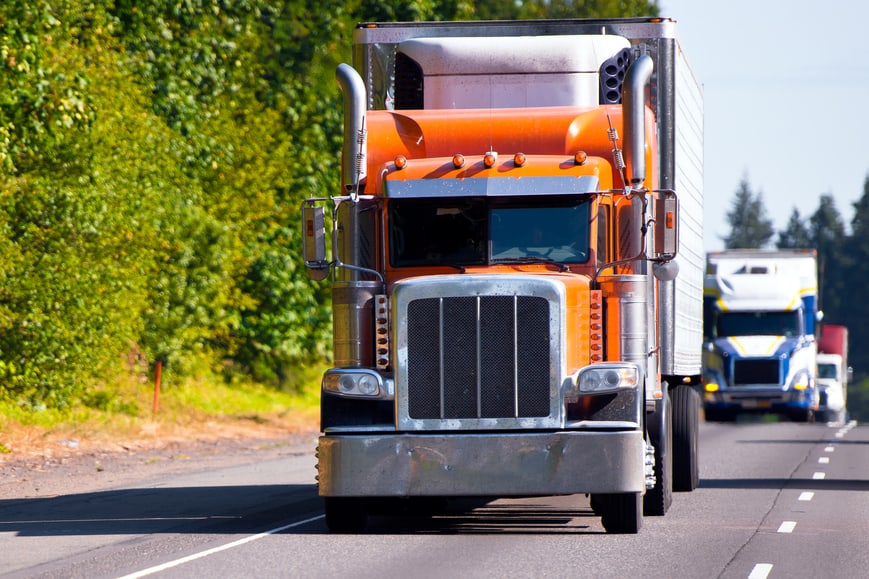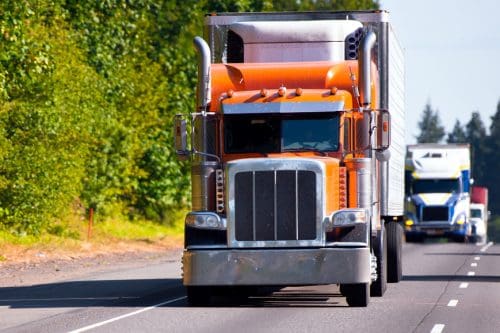 Trucks play a major role in transportation in Georgia. Atlanta area residents know that our interstates are full of fast-moving tractor-trailers that deliver essential goods and products throughout our state or in interstate commerce. But given their size and the difficulty of driving loaded trucks on congested roads, a single improper maneuver can have deadly consequences.
When big, heavy semi-trucks crash into ordinary passenger vehicles, the results can be catastrophic. In a crash, the difference in size and weight between a truck and a family vehicle translates to increased force, which makes the accident substantially worse. This can lead to serious personal injuries, wrongful death and other life-altering consequences.
Often, a person's injuries are no fault of their own. Although commercial truck drivers go through special training and must earn special licenses before they're permitted to drive 18-wheelers, they're still human and make serious mistakes. But unlike drivers of smaller vehicles, a mistake made by the driver of a fully loaded 80,000-pound tractor-trailer truck is almost always serious, if not deadly.
Scholle Law understands how motor vehicle and truck accident cases play out because it's what we've done for more than 20 years. Contact us today to tell us your story and learn more about how we can protect your legal rights. Your first consultation is on us.
Common types of improper truck driver maneuvers
Improper maneuvers by truck drivers can lead to serious injuries. Examples of these types of reckless or improper truck driving include:
Following too closely

Speeding

Overcorrecting

Turning in a space too narrow for the length of the truck

Turning or changing lanes without checking for traffic

Abruptly departing from the lane without signaling

Failure to brake for stopped traffic

Failure to stop at a stop sign or traffic light

Distracted, fatigued, drunk or drugged driving
If you were involved in a truck accident that happened when a driver made an improper maneuver, don't hesitate to call Scholle Law. We've represented victims of serious motor vehicle accidents for more than 2 decades, so we have ample experience helping Georgia families get fair financial settlements. We're proud of our record of results and our positive reviews from former clients.
Truck accident liability: who's responsible for my injuries?
In a crash between 2 passenger vehicles, it's you and your insurance company against the other driver and his or her insurer. This can be complicated enough, but things get significantly more complex when a crash involves a commercial truck.
Here's why: Truck drivers may be responsible for their own improper maneuvers when driving a truck. But under Georgia law, their employers may also be responsible. This means there's another party involved — one with more resources and a deeper pocketbook than you.
If a driver caused the crash in the course of his or her normal job duties, the employer can be held responsible.
A trucking company or truck driver's employer may also be held responsible for:
Failure to properly train drivers

Knowingly employing drivers who don't have valid licenses

Knowingly employing drivers who have a history of drug or alcohol problems

Pressuring drivers to make a delivery more quickly than safe driving permits, leading to driving through bad weather, skipping sleep breaks, overuse of stimulants and more
If a trucking company is responsible for your injuries, you may be able to receive more compensation from that company compared to the compensation you'll get from the individual driver.
In a truck accident, it is vital to determine all possible causes of the crash and possibly retain accident reconstruction experts to examine the vehicles involved and to determine the cause of the collision. Applicable federal laws and regulations must be reviewed, and it's important to investigate things like the driver's history or past erratic driving citations.
It's also important to review the documentation that might lead to liability on the part of the trucking company, which could be liable for hiring a poor driver with a bad driving record or a history of safety violations. Maybe the driver has even been responsible for making improper maneuvers in the past. This is critical information that only an experienced and dedicated lawyer like Charles Scholle can discover.
How truck accidents differ from car accidents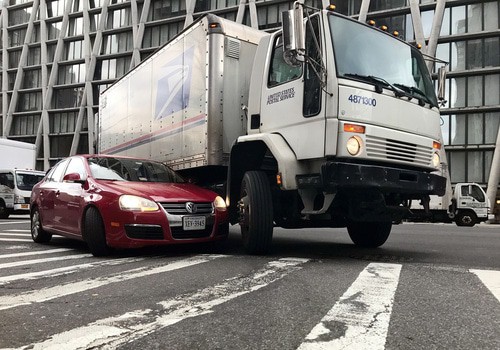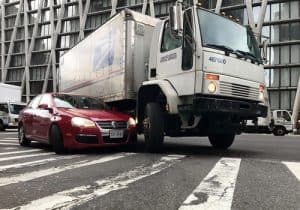 Truck crashes tend to be more severe than other vehicle collisions. The reasons for this are their weight and their size. But what can make these crashes far worse is the improper driving of those behind the wheel of these heavy, massive vehicles.
In addition to determining liability, truck accident cases are usually more complicated because of the higher severity of injuries. Trucking injuries frequently cause permanent disabilities, catastrophic injuries and death.
Between your medical bills, lost work and other massive changes to your life, the costs of a truck accident injury add up fast. And that's not even counting compensation for pain and suffering or permanent disability.
How to handle insurance companies after a truck accident
"The trucking company's insurer keeps calling me. Should I do what they want?"
No! Most people who are seriously injured in a truck accident don't fully understand their legal rights, and they may not yet know the total financial cost of their injuries.
Trucking companies, however, do know the total price tag because it's part of the cost of doing their business.
Knowing that catastrophic injury and wrongful death claims in Georgia lead to high-dollar settlements, these companies (or their insurers) often employ sneaky and dishonest tactics to reduce their financial obligation.
Common examples of such tactics to watch out for include:
Asking you to sign something you don't understand or haven't seen

Asking to record you during a phone call, and then asking questions designed to elicit certain answers

Offering a small amount of money right away in exchange for your agreement not to ask for more

Denying claims outright

Finding reasons to blame you for the accident
If you believe the trucking company or an insurer is attempting any of these tactics, call Scholle Law right away. We have more than 20 years of experience representing people who were seriously injured in Georgia trucking crashes. We understand your rights, and we want you to understand them too so that we can preserve your ability to get fair compensation for your injuries and suffering.
We offer free consultations, during which we will listen to your story, answer your questions and give you our professional opinion about how your case might go.
Schedule your free consultation with an experienced Georgia truck accident injury lawyer
Truck accident victims and their families must have the support of an experienced and knowledgeable lawyer who not only has the skills to help them through their legal case, but also the personal commitment to communication and excellent personal guidance through this difficult experience. Scholle Law is known for these important attributes and more — not for being just another high-volume injury law practice that treats your case impersonally. These are differences that matter.
If you're struggling to make ends meet and get needed medical care after a trucking accident, don't hesitate to contact Scholle Law. We offer free consultations, so there's never any risk or obligation to you for meeting with us and hearing about your legal rights.
We have 4 offices conveniently located in Atlanta, Duluth and Decatur. Contact us online or give us a call.