Atlanta Truck Driver Fatigue Accident Lawyer
When truckers driving without enough rest breaks cause deadly accidents, victims still have rights.
Contact an Atlanta truck accident law firm with more than 2 decades of experience.
Truck drivers, like all American workers, are legally entitled to breaks and rests from work. But in the case of truckers, it's not just for their benefit. Truckers who drive without adequate rest can make serious and deadly mistakes on the road, endangering everyone around them.
Drowsiness is known to slow a driver's reaction time, decrease awareness and impair judgment.
Trucker fatigue is a real problem, not just here in Georgia but nationwide — so much so that the federal government has enacted special rest break regulations just for truck drivers.
Nonetheless, many truck drivers and trucking companies intentionally skirt regulations because they can make more money if they push through the fatigue to stick to a delivery schedule. It's a classic case of putting profits over people.
When irresponsible and reckless behavior causes a truck accident in Atlanta, Gwinnett County or anywhere else in the state of Georgia, individuals who are injured and their families have a right to sue.
Scholle Law has represented Georgia truck accident victims for more than 2 decades. We know how to maximize your financial recovery, and we're prepared to demonstrate our success with our record of strong results in trucking accident cases. We understand your rights after a serious crash with a semi-truck and we want you to understand them too, which is why we offer free consultations. Contact us online or via phone to set up a meeting where we'll listen to your story and give you our best professional opinion about your case.
Federal laws and regulations to prevent fatigued driving
Drowsy truckers pose a serious danger to both themselves and drivers around them. A person who's too tired to drive safely can miss traffic signals or other vehicles and fail to follow the rules of the road. Because semi-trucks are so much bigger than passenger vehicles, pickups and SUVs, a crash can be devastating.
Precisely because of the increased risk and danger associated with truck accidents, the federal government has special rules aimed at preventing crashes caused by driver fatigue. Drivers and trucking companies must strictly abide by these regulations that, among other things, limit the number of consecutive hours a driver can be on the road and require frequently maintained driver logs to record these hours. Commercial truckers must comply with these rules to avoid danger to themselves and others on the road. When they don't abide by them and an accident occurs, there can be significant liability.
According to the Federal Motor Carrier Safety Administration (FMCSA), truckers who carry cargo may drive a maximum of 11 hours at a time, and they may work no more than 14 hours at a time after at least 10 consecutive hours off duty. In order to ensure that drivers get enough sleep before their shifts, the rules say most drivers may not drive if more than 8 hours have passed since their last break.
In addition, truck drivers may not drive after they've logged 60 hours of driving in 7 days— or 70 hours of driving in 8 days. To restart the "work week," drivers must take at least 34 hours off duty.
Under the Code of Federal Regulations (section 392.3):
No driver shall operate a commercial motor vehicle, and a motor carrier shall not require or permit a driver to operate a commercial motor vehicle, while the driver's ability or alertness is so impaired, or so likely to become impaired, through fatigue, illness, or any other cause, as to make it unsafe for him/her to begin or continue to operate the commercial motor vehicle. However, in a case of grave emergency where the hazard to occupants of the commercial motor vehicle or other users of the highway would be increased by compliance with this section, the driver may continue to operate the commercial motor vehicle to the nearest place at which that hazard is removed.
The goal of these rules is to make sure that every trucker's "work week" includes adequate rest, even if that rest is at unusual times. That way, when they get back to work and on the road, they're driving safely.
Why drowsy driving is a big problem among truck drivers in Metro Atlanta
Simply put, a truck driver's job is to transport goods and products from one place to another. This is undoubtedly an essential part of our economy, but it's also very much a business, which means that money is at stake. This fact, in turn, often creates pressure on drivers to deliver their cargo on time or early, which may push certain truckers to break the rules and drive without getting sufficient rest.
Truck drivers and trucking companies may falsify the logbooks for the following reasons:
Pressure from the trucking company or client to make an on-time delivery

Financial penalties for late deliveries

Weather, traffic or other delays

Delivery deadlines that are unreasonably close to the pickup time for the next job

Orders to take a rest break too soon after waking up

Outright orders to continue driving on inadequate sleep
Because driving a semi-truck doesn't always pay well, drivers don't have much leverage when they're told to drive on inadequate rest. It's well known in the industry that some drivers falsify their logbooks, sometimes with the knowledge or active participation of the trucking company. When that unsafe and illegal decision leads to a serious trucking accident in Georgia, this is known as "negligence" and both the driver and the trucking company may be legally and financially responsible for the injuries they caused.
How to prevent truck accidents caused by driver fatigue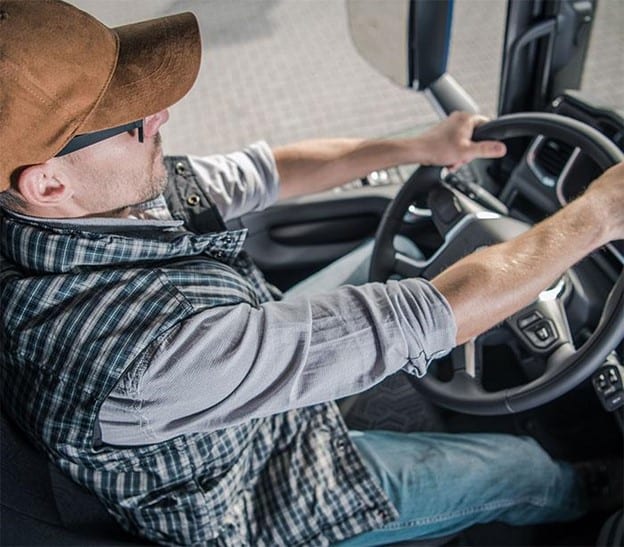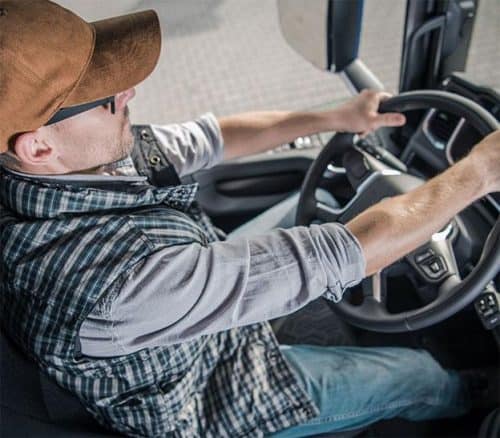 According to the Large Truck Crash Causation Study, as reported by the FMCSA, 13 percent of commercial motor vehicle (CMV) drivers were considered to have been fatigued at the time of their crash. To reduce this percentage, the FMCSA lists the following tips to help truckers stay healthy and well-rested during their trips:
Get enough sleep before getting behind the wheel.

Maintain a healthy diet.

Take a nap if you feel drowsy.

Avoid medication that may induce drowsiness.

Recognize the signals and dangers of fatigue.

Don't rely on "alertness tricks" or behaviors to keep you awake.
Our knowledgeable Georgia truck accident injury lawyers can secure the best possible settlement or outcome
If your family has been affected by a catastrophic trucking accident in Metro Atlanta or elsewhere in Georgia, don't hesitate to call Scholle Law for help. We have more than 20 years of experience helping Georgians like you recover the money they need to move on after a serious vehicle accident.
We offer free consultations to listen to your story and give you our best estimation of what might happen if you pursue a Georgia truck accident lawsuit. To learn more about your rights and how we can protect them, contact us online or give us a call.
We have 4 offices conveniently located in Atlanta, Duluth and Decatur.