Lawrenceville Drunk Driving Accident Attorney
Despite strict penalties for driving under influence, or DUI, and several efforts by law enforcement agencies to keep the road safe, drunk driving continues to become a huge problem in Lawrenceville. Because these accidents are caused by impaired drivers, the consequences are catastrophic.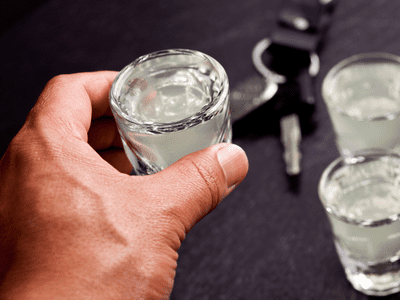 Besides, if you have been involved in a car accident that involved a drunk driver, you can be left with serious injuries. As a result, you have to take care of expensive medical bills. Apart from that, you have to deal with emotional stress and low quality of life in rare cases.
However, the good news is that you don't have to feel lonely and deal with the mess all by yourself. An experienced Lawrenceville DUI accident lawyer will help you recover the highest compensation amount that you deserve.
What is a drunk driving accident and what follows next?
Whenever a driver insists on driving yet gets drunk and causes an accident, either minor or major, it is called a drunk driving accident. The only big issue with driving while intoxicated is that the person will hurt others under the influence.
Deciding to drive even after consuming alcohol can have serious consequences for everyone on the road. Alcohol consumption results in impaired judgment along with slow response time which leads to serious car accidents.
After a car accident occurs while the driver is still under the influence of alcohol, it results in serious injuries or even death. As such, the intoxicated driver could be convicted of negligent conduct. Additionally, Georgia traffic law allows the victim to take advantage of punitive damages in the accident claim.
Different types of drunk driving offenses
A driver who negligently operates a vehicle while causing the death of another person is likely to face criminal charges. Here are the different types of drunk driving offenses in detail.
Driving while impaired – A driver who causes damage to property or the death of another person or even injury while driving under the influence of alcohol has to face criminal proceedings under Georgia law.
Traffic violations that involve fatalities – It is another type of drunk driving offense that may even cause the death of a person when the driver commits certain traffic offenses. These kinds of offenses is a serious crimes in Lawrenceville and throughout Georgia. The traffic violations could include reckless driving, hit-and-run, DUI, and even eluding police.
Vehicular homicide – According to Georgia motor vehicle law, offenses that are a direct result of homicide by a vehicle are called vehicular homicide. The situation arises whenever a drunk driver causes an accident resulting in the death of another person.
The consequences of vehicular homicide are severe. Sometimes, going past a stopped school bus while passengers are being discharged is considered vehicular homicide as well.
Penalties that a drunk driver may face
No wonder, Georgia takes DUI charges seriously. However, getting charged with it is only the beginning of a nightmare. That's because the penalties for the offense could vary depending on previous offenses along with the level of intoxication. Drunk drivers could face penalties such as: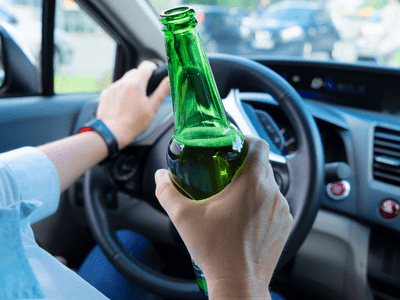 Hefty fines and fees
Revocation or suspension of driver's license
Jail time
Rehabilitation courses as ordered by the court
Community services
Apart from the penalties that could accompany conviction, the culprits could face other kinds of issues in their personal life. These might include changes in arrangements for child custody or termination from a job.
Types of drunk driving attorneys that are available to help victims
Typically, there are no specific types of drunk driving attorneys that are available to help victims. Sometimes, you may find lawyers with different names such as DUI victim attorneys, drunk driving accident lawyers, or car accident lawyers.
But all of them help you relieve yourself from your sufferings by getting you the highest possible compensation. They will understand your symptoms, injuries, and other types of loss in terms of value.
They will help settle the case and help you defend your rights. A Lawrenceville drunk driving accident lawyer will guide you from start to finish. Also, they will help complete a trial or negotiate a settlement with the insurance company.
Tips for recovering damages after a drunk driving accident
There are several ways to resolve a case involving a person found to have been driving drunk. Below listed are helpful tips for you to recover damages.
Work out with your insurer
Most of the time, your insurance company will pay you for the damages caused by an accident with a drunk driver. You should be able to get compensation from the insurance company in any of the following situations.
If the at fault driver has insurance coverage
If the driver has little coverage or no insurance
If you were responsible for the accident and at fault
If your injuries are serious and require medical attention
If your injuries aren't too serious or you live in a state with a 'no-fault' status
Please keep in mind that the outcome of your case largely depends on your attorneys ability to find all of the insurance coverage that applies to your case. More often than not, the insurance companies are looking for ways to not let you know how to claim your full compensation.
Settling the case
If the drunk driver is responsible for the accident, you may settle the claim out of court. That way, you can recover compensation without the need to file a lawsuit. But that would be possible if the insurer of the drunk driver accepts fault and offers a lump sum payment.
All you have to do is accept the amount and never file claims in the future. However, an attorney can help you negotiate a better settlement. So, it is a good idea to consult your lawyer. Keep in mind that a settlement outside the court means you can't sue later. Hence, ensure that the compensation covers necessary losses.
Filing a lawsuit against the drunk driver
You can file a lawsuit to prove your case in court if you fail to resolve the matter with a settlement outside the court. If you prove that you have suffered damages from the accident, you can get compensation to cover your losses.
Remember that you receive compensation depending on the insurance policy and coverage. If you are awarded beyond the insurance coverage, it might be hard to collect the amount from the driver.
Filing a lawsuit using Dram Shop Laws
On rare occasions, you can hold the shops liable for the damages caused. You have to prove that the intoxicated driver crashed right after leaving the establishment. It means that you can pursue a claim against a restaurant or bar that served drinks to the person that resulted in a collision and caused the accident. A Lawrenceville DUI accident lawyer will help you determine if you should pursue this option.
How to protect yourself from drunk driving accidents
Drinking and driving can lead to serious legal consequences and potentially catastrophic injuries for dui accident victims. Hence, you should protect yourself from drunk driving accidents. Here are some solutions that you can try.
Try to choose a non-drinking driver wherever you go out
If you are planning to drink, do it responsibly. Drink plenty of water and food
When you go out alone, never drink too much alcohol. Consider having non-alcoholic beverages like soft drinks or something similar
If you are a little bit drunk, it is wise to call a taxi or book a ride with Lyft or Uber
Never get into a vehicle where the driver has been drinking
If you feel right to drive, take the car key from the drunk driver. They might be mad at you but you can avoid an accident
An automated system that locks the engine helps reduce accidents due to drunk driving. The technology will detect whether or not the driver is intoxicated with a blood alcohol concentration
Conclusion
With the right combination of knowledge, skill, and experience, a reputed Lawrenceville drunk driving accident lawyer will help you understand your rights. Because a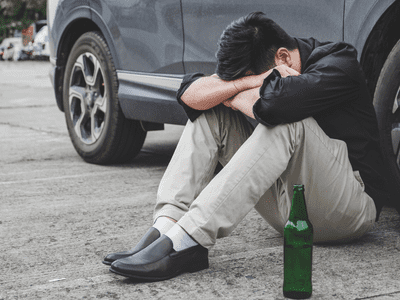 drunk driving accident can cause injuries and even death, make sure that you receive compensation to cover your damages.
Never allow insurance companies to take undue advantage of the situation. Talking to a Lawrenceville injury lawyer as early as possible helps you with the available options to deal with your car accident claims.
A personal injury attorney will fight on your behalf to get a possible settlement for your claim. Therefore, never hesitate to get in touch with a professional drunk driving accident attorney to seek legal help.
FAQs
What is the role of Lawrenceville drunk driving accident lawyers in helping victims?
DUI accident lawyers in Lawrenceville can help victims when it comes to making a claim and getting maximum compensation for their damages. They will investigate and review their case so that they can provide the right solution. Also, they manage communication with the insurance company.
What are the differences between an Lawrenceville Drunk Driving Accident Lawyer and a regular car accident attorney?
In general, any kind of car accident can cause severe injuries. However, drunk driving car accidents lead to more extreme injuries. So, there is a difference between these two types of accidents and different laws apply to them. Hence, there are differences between a regular auto accident attorney and an Lawrenceville DUI Accident Lawyer
How does an experienced car accident attorney help you get compensation for your injuries from a drunk driving incident?
An experienced auto accident attorney will investigate the details of the accident, and collect relevant information such as police reports, proof of damages, witness reports, and pictures of the accident scene. They will file a claim with the insurer and help you get compensation for the damages caused because of the incident.
What are some common car accident injuries that can be caused by a drunk driver?
Getting behind the wheel after having alcohol can hurt driving, and result in serious injuries. Following are some of common injuries caused by drunk drivers:
Spinal cord injuries
Traumatic brain injuries
Limb injuries
Burns
Soft tissue injuries
Organ damage
How can Scholle Law Injury Lawyers assist with obtaining maximum compensation for your claim after a drunk driving accident?
Scholle Law handles personal injury cases and provides victims with strong representation. We will review your case regardless of what kind of drunk driving accident has caused the injuries. If you suffered injuries from someone's negligence, our lawyers will fight to make sure that you receive compensation for your losses.
When should I contact the at-fault driver's insurance company regarding my claim following a drunk driving incident?
While drunk driving is not legal, it doesn't mean that intoxicated drivers will always take the blame for the incident. If you have caused the crash and the other driver was drunk that doesn't mean that the impaired driver will pay for your loss. You have to find out what coverage you would get from your insurer and connect with them accordingly.
How do I choose the right personal injury law firm to represent me in a case involving a former insurance defense lawyer as the defendant?
In this kind of case, you should work with an experienced personal injury law firm because they can handle such situations most effectively. Make sure the car accident lawyer you choose has experience with these kind of cases, ask questions about a previous drunk driving car accident case that involved a former insurance company defense lawyer and listen to their response.
What is different about a Lawrenceville Drunk Driving Accident Attorney when compared to other attorneys practicing in this area of law?
The good thing about a Lawrenceville drunk driving accident personal injury lawyer is that they have local experience with the law and can help you recover the fair compensation that you deserve. Although the amount of compensation can't bring back the suffering that you faced, they can make sure that the one responsible pays for it. This is what makes them different from other attorneys in the area.
Is there any way to obtain more than just financial compensation through filing claims related to drunk driving accidents with an experienced lawyer on my side?
When you have an experienced lawyer by your side, you have the best chance of obtaining the compensation you deserve. However, anything beyond that depends on the extent of the injuries and the nature of the case. Your car accident lawyer will review every aspect of the case, including the accident report, medical records, driver history and do a deep dive on insurance coverage for all parties involved in the accident.
Are there any specific strategies that insurance defense lawyers use when defending against claims made due to drunk driving accidents?
There is no fixed strategy that insurance defense lawyers employ when defending against claims. Sometimes, the insurance company may even refuse to provide a lawyer to defend a lawsuit against a drunk driving accident case if you haven't provided complete notice about the case.
Speak with personal injury lawyers today who know how to fight for your rights
For a free case evaluation, contact the Scholle Law firm today at (866) 582-1302. Our legal team can help you seek medical care and give you guidance with any personal injury claims during your free consultation. If we choose to take on your case, then you pay nothing until we get you a settlement check.