Lawrenceville Ophthalmologic Malpractice Lawyer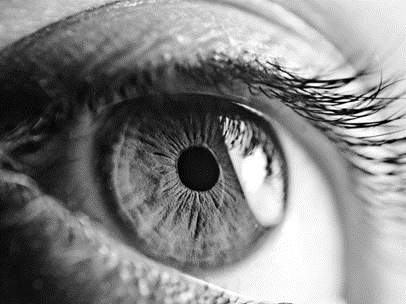 What is an ophthalmologic malpractice law firm?
Ophthalmologic malpractice law firms deal with medical malpractice lawsuits related to injuries linked to eye doctor treatment results. When you visit an optometrist (specialist in general eye care) or ophthalmologist (specialist in primary eye care procedures), the experience is usually simple, quick and/or relieving of your underlying eye health problem.
However, during treatment, a patient can suffer injury and pain or face other issues. Ophthalmologic malpractice law firms exist to fight for patients who may suffer injury, pain, or other damages linked to an ophthalmologist's negligence.
Scholle Law is an Ophthalmologic malpractice law firm with decades of experience fighting for clients who suffer injury, pain, and other damages at the eye doctor. Our Lawrenceville ophthalmologic malpractice lawyers have the experience to offer legal assistance and secure the compensation you deserve on just about any ophthalmologic malpractice issue imaginable.
What types of cases do ophthalmologic malpractice law firms handle?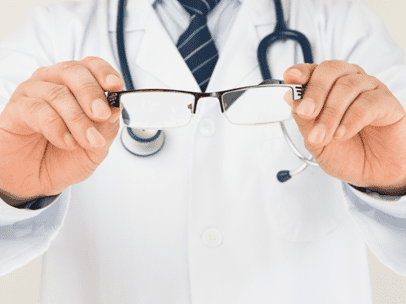 Like all medical professionals in the State of Georgia and all other states, ophthalmologists (eye doctors) can be liable for malpractice when they cause undue harm/injury to their patients, whether knowingly or unknowingly.
A Lawrenceville ophthalmologic malpractice law firm like Scholle Law handles different types of cases summarized below that generally fall under personal injury or medical malpractice.
Serious Eye Injury or Blindness
You can seek the assistance of a Scholle Law Lawrenceville ophthalmologic malpractice attorney if you/a loved one suffer serious eye injury or blindness while undergoing eye surgery or other eye treatment. Common eye procedures done by eye doctors i.e., cataract surgery, can worsen your problem. We handle such cases with the speed and seriousness they deserve.
Lack of Informed Consent
Georgia's Medical Consent Law requires doctors to treat patients without medical consent in emergency situations only. Before eye surgery, i.e., cataract surgery or Lasik surgery, your eye doctor should seek informed consent from you or a next of kin (if you are not able to offer informed consent). If they don't and you get injured during the procedure, you can initiate a medical malpractice lawsuit against such a doctor.
It's worth noting that being told of the risks of an eye treatment doesn't constitute seeking informed consent. Thorough and understandable information must be provided in the form of a legal consent form.
Misdiagnosis & Failure to Diagnose
This is another type of ophthalmologist malpractice case that occurs when an ophthalmologist fails to diagnose an existing eye disease/condition (failure to diagnose) or offers an incorrect diagnosis (misdiagnosis). In many cases of misdiagnosis or failure to diagnose, ophthalmologists are sued because their actions posed or caused harm.
For instance, you could seek the assistance of a Lawrenceville ophthalmologic malpractice Attorney if your eye doctor failed to diagnose your eye condition during prior visits, which made your eye condition worse.
Disregard for Strict Treatment Procedures
During eye treatment, such as eye surgery, ophthalmologists must follow strict procedures to reduce the risks of eye infection. For instance, they must adhere to stringent sterilization procedures. If such procedures are disregarded, and you get an infection after surgery, such an occurrence can be used as a basis for an ophthalmologic malpractice lawsuit.

Steps Taken in an Ophthalmologic Malpractice Case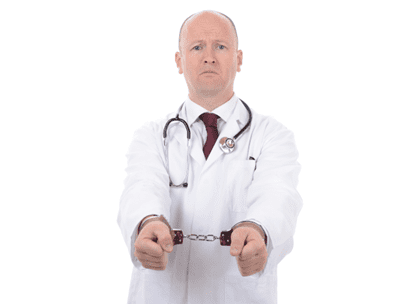 At Scholle Law, we take informed steps when representing our clients in ophthalmologic malpractice cases. The steps can be summarized as follows;
Step 1: Initial Consultation
We offer FREE-initial consultations to clients who have faced injury and pain, among other suffering, in the hands of ophthalmologists or eye doctors. Every potential client gets an opportunity to speak to a Lawrenceville Ophthalmologic Malpractice Attorney at Scholle Law for free. This step includes discussions about your incident
Step 2: Discovery (Gathering Evidence)
If the initial consultation reveals grounds for a case and we can decide to take up your case, we proceed by gathering evidence. This process involves careful examination of a doctor's notes, gathering clinical records, nurse's notes, and other documents and information capable of supporting your case i.e., your doctor's testimony (under oath). Discovery typically involves seasoned malpractice lawyers and professional medical witnesses who understand the standards of care in Georgia.
Step 3: Settling
Once we've gathered all the necessary evidence and information, we proceed and sue. We may approach insurance companies before suing. If the insurance company in question agrees to a fair settlement that compensates our client adequately, we can advise our clients to settle.
Step 4: Lawsuit
If the insurance company refuses to offer a fair settlement, we don't hesitate to take the responsible parties to court. Most importantly, you won't pay anything until you win the case. Like any other medical malpractice case, a lawsuit succeeds only if you can prove that your ophthalmologist was negligent.
We have experienced Lawrenceville ophthalmologic malpractice lawyers who have won countless cases in Georgia. Generally, ophthalmologic malpractice cases in Georgia must show a breach of duty, real damages, causation and/or lack of duty of care.
In duty of care, it must be shown that your eye doctor didn't take all reasonable steps to protect you from harm. When proving breach of duty, there must be evidence indicating that your ophthalmologist failed to take reasonable action/s to prevent harm, and there are medical professionals to testify to that fact.
Breach of duty isn't enough to prove that an ophthalmologist acted negligently. Causation is necessary for proving that your injury was directly linked to your doctor's actions or errors. Finally, there must be an element of real damages. You must show that you suffered financially or stand to suffer because of your injury i.e., through job loss, lost wages, current and future medical bills, lost earning capacity, etc.
How to Find a Good Ophthalmologic Malpractice Law Firm in Lawrenceville, Georgia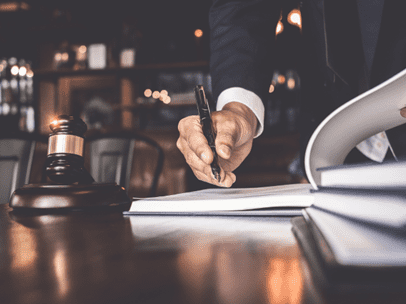 There are four main factors to consider if you wish to find a Good Ophthalmologic malpractice law firm. They include, but aren't limited to;
●     Referrals
You can find a good lawyer by asking friends or family members for referrals. This method is great since you will know what it's like working with a lawyer 1st hand from the experience of another person.
●     Online Reviews
You can also turn to the internet to search for a good ophthalmologic malpractice lawyer. When you find several leads, focus on the online reviews. A good law firm will have overwhelmingly positive customer reviews online. Most importantly, they must be verifiable i.e., Google reviews that are posted by real people.
When checking online reviews, you should also consider the fact that some people may review a good law firm negatively for many reasons. You should therefore refrain from choosing a perfect law firm and more on choosing a law firm that has more positive reviews than negative ones.
●     Experience
The years of service also matter. Focus on Lawrenceville Medical Malpractice lawyers that have been there for decades. The law firm you select should also have the right team i.e., seasoned medical malpractice lawyers and medical malpractice professionals to support cases.
●     Free Consultation and Contingency Fee Basis
The first initial consultation with a law firm should be FREE. Good law firms offer FREE consultation because they genuinely care about the plight of potential clients. They also offer services on contingency fee basis which means they won't charge you if they don't win the case.
Scholle Law is a leading ophthalmologic malpractice law firm in Lawrenceville, Georgia that offers free initial consultations and payment on a contingency basis. The law firm has also been in business for 25+ years, and has overwhelminglypositive reviews on Google.
How Do You Protect Yourself from Potential Malpractice Lawsuits?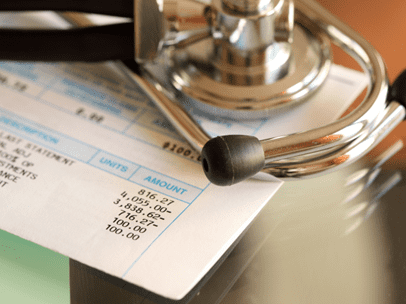 If you are a Lawrenceville ophthalmologist who wishes to protect yourself from malpractice lawsuits, consider doing the following;
Understand the legal process: As mentioned, Georgia has a law on medical consent. You should understand this and other related laws that are referred to in medical malpractice cases. Understanding the legal process also includes understanding your rights in case you get sued. For instance, your patient must prove breach of duty, real damages, causation and/or lack of duty of care. Most importantly, you have the right to legal representation.
Follow procedure: Ophthalmologic malpractice lawsuits arise due to factors that can be avoided by following due procedure. Doing everything required of you as an ophthalmologist i.e., seeking informed consent, following strict sterilization procedures, acquiring relevant insurance, etc., is crucial for protecting yourself from costly and career-damaging lawsuits.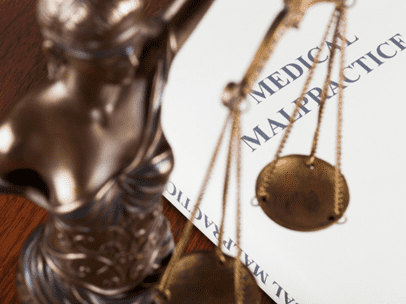 We've discussed what Ophthalmologic malpractice law is, the types of cases Ophthalmologic malpractice law firms handle, the steps involved in a typical Ophthalmologic malpractice case, and how to choose a good Ophthalmologic malpractice law firm.
We've also discussed how Ophthalmologists can protect themselves from lawsuits. Ophthalmologic malpractice law is a growing field attributed to increasing Ophthalmologic malpractice incidences. Statistics from the AAO (American Academy of Ophthalmologic) indicate that there are 2.4 million eye injuries yearly in the US, and many are attributed to malpractice. What's more, 31% of eye doctors are bound to face 3 or more malpractice claims against them in their careers. The importance of eye doctors protecting themselves can't, therefore, be overemphasized.
Luckily, you can find a good Lawrenceville ophthalmologic malpractice attorney at Scholle Law to safeguard your rights if you get injured or sued.
Frequently Asked Questions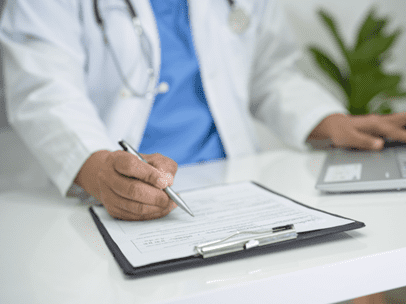 What is Ophthalmologist Malpractice, and when should someone consider a Personal Injury Attorney?
Ophthalmologist malpractice encompasses mistakes made during eye treatment. The mistakes can include misdiagnosis, diagnosis errors, prescribing the wrong treatment, or anything else that can result in harm or injury to a patient.
If you have reasons to believe your ophthalmologist caused you harm, whether knowingly or unknowingly, you should consider talking to a personal injury attorney.
How can a Medical Malpractice Attorney help if improper treatment has been received?
Through an initial consultation and discovery (gathering evidence), a Lawrenceville ophthalmologic malpractice Attorney can determine if there was any wrongdoing on the eye doctor's part. These steps will inform if they can pursue a settlement or sue the parties at fault.
Where can someone find legal help if they have experienced Ophthalmologic Malpractice in Lawrenceville?
You should find a good law firm following the steps discussed above, i.e., referrals and online reviews. Most importantly, consider the experience, online rating, and how the law firm charges its clients. Ideally, you should focus on law firms offering a contingency fee basis, i.e., you'll only pay if you win the case. They should also have a FREE initial consultation.
Scholle Law is a leading ophthalmologic malpractice law firm in Lawrenceville, Georgia offering services to all victims of ophthalmologic malpractice. The law firm is highly reviewed on Google and offers FREE initial consultations.
Is complex litigation required in a Medical Malpractice Case?
Yes, in many cases. For instance, if the insurance company or eye doctor refuses to offer a fair settlement, a complex ligation may be the only option to seek justice. Such a process involves initial consultation, complex discover (evidence gathering) and court proceedings all meant to prove wrongdoing and get a favorable court settlement.
How do medical expenses factor into Medical Malpractice Claims?
Current and future medical expenses are part of the settlement amount as such costs are incurred/expected to be incurred. Victims of ophthalmologic malpractice usually incur medical expenses to correct the underlying issue and may require subsequent doctor's visits and surgery (in some cases) to heal completely. Such expenses must be factored when coming up with a settlement amount.
Are witnesses necessary to prove negligence for a Medical Malpractice Claim?
Yes, in some cases. For instance, a medical professional may be required to explain what a normal, acceptable professional procedure would entail. Nurses and other medical professionals who were part of the treatment process that resulted in a surgical error, misdiagnosis or other types of malpractice can also be required to be witnesses in the case.
Who are the relevant medical professionals that need to be consulted in a case of suspected Ophthalmologic Malpractice?
Other ophthalmologists can be consulted in a case to give their professional opinion. Their professional accounts are usually used to establish the standard practice i.e., treatment procedures as per professional medical board standards. Nurses can also be consulted to offer more information on how the procedure in question was done.
What types of evidence should be gathered to support an accusation of improper treatment from an Ophthalmologist in Lawrenceville?
Evidence includes, but isn't limited to doctor's notes and nurse's notes that prove you visited the doctor/clinic in question and received treatment. The notes also indicate the treatment offered. Other evidence include hospital records, medical bills, and professional witness statements, etc. that prove payment for services and how services were offered.
Are there any differences between filing a claim for general medical malpractices versus those concerning the field of Ophthalmology specifically?
The information in the claim form that is submitted to Georgia's composite medical board will obviously vary since ophthalmology is about eye health. There may be other differences prompting the need to seek legal advice from a Lawrenceville Ophthalmologic Malpractice Attorney.
What type of compensation may be expected by hiring a Lawrenceville Ophthalmological Malpractice Lawyer to take your case against negligent parties or institutions responsible for improper treatment and care provided by their doctors or employees?
Generally, you should expect financial compensation for medical bills incurred presently and in the future. Compensation also includes lost employment opportunities. For instance, if you lose the ability to do your job because of a surgical operation, you are entitled to compensation for losing your ability to earn a living. Compensation can, however, involve non-monetary benefits like counseling sessions aimed to treat psychological distress experienced by medical malpractice victims.