Lawrenceville Medical Malpractice Lawyer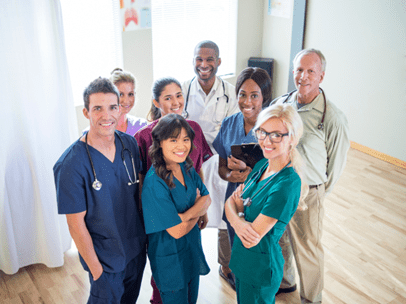 Doctors and other medical professionals should provide their patients with ultimate care. However, if they breach their duty, medical malpractice is bound to happen. But it doesn't mean that visiting a doctor automatically brings in medical malpractice.
Medical professionals should adhere to standard healthcare. And, when they fail to meet the standard in treatment or procedure, they may be liable. If you suffered an injury because of a doctor's error, a Lawrenceville medical malpractice lawyer may help you.
An experienced attorney will explain the legality of medical malpractice, perform a complete investigation, and demand maximum payment through settlement.
What is a Lawrenceville Medical Malpractice Attorney and What they can do for you?
Whenever a healthcare professional commits medical negligence, fails to provide standard care to the patient, or is found guilty of misdiagnosis, the victim has legal rights to seek damages after filing a lawsuit.
In that case, you need a medical malpractice lawyer so that you can start learning about legal options. In the State of Georgia, if you have been a victim of medical malpractice, consult with a Lawrenceville medical malpractice attorney at the earliest.
Perhaps you may have suffered the consequences mainly in terms of work. Therefore, lost wages can be reimbursed if your lawsuit is successful. Working with a reputed law firm like Scholle Law assures you of handling the case in your favor.
They will fight on your behalf and relieve you of the pain and suffering because of the doctor's error. They have the right attorneys with profound experience capable of getting you monetary assistance from the party liable for your loss.
Different types of Medical Malpractice cases for a Lawyer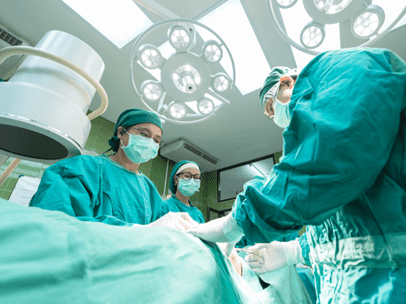 In general, medical malpractice covers a variety of injuries and accidents. Misdiagnosis and delayed diagnosis are some of the common cases where patients have to suffer the most. Because the diagnosis was either wrong or not conducted on time, the conditions of the patients deteriorate leading to further complications.
Injuries and accidents resulting from surgical errors are other common medical malpractice. These might include unnecessary surgery, wrong procedure, inadequate aftercare, and so on. Failure to treat the right way may result in medical malpractice as well.
Sometimes the diagnosis is correct but proper treatment or procedure isn't followed thereafter. Moreover, patients can suffer in case of the wrong prescription. Medication errors have adverse side effects. No wonder, hospitals with unsanitary conditions possess a great risk on part of patients to develop infections.
They are dangerous when left untreated. In all these situations, a medical malpractice lawyer can take the case and file a claim on the victim's behalf. Furthermore, if there has been a wrongful death because of a serious error on part of healthcare professionals, a medical malpractice lawyer helps the individual's family recover from the loss through compensation.
Different types of Medical Malpractice Claims can you seek?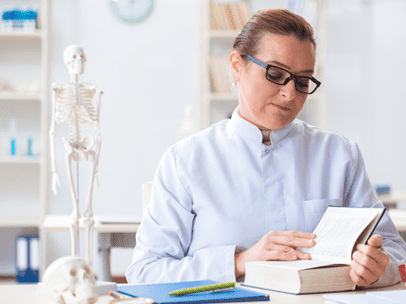 There is no denying that medical malpractice takes a significant toll on the victims in terms of emotional, physical, and financial. In the State of Georgia, if you have been a victim of circumstances where medical professionals were liable for your suffering, you can file a claim and seek compensation.
Through a medical malpractice lawsuit, you can recover maximum compensation for your physical pain and suffering, lost wages, and emotional suffering. Also, the compensation helps to fulfill your past and future medical bills.
In the State of Georgia, there has been a limitation in terms of non-economic damages that you receive from a medical malpractice claim. However, the law no longer exists after 2010 because it was considered unconstitutional.
What is the process of filing a Medical Malpractice Lawsuit?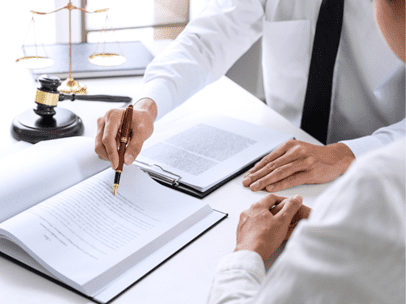 It takes a toll and certain important steps to make a successful claim. There are plenty of complex issues to take care of when dealing with a medical malpractice case. This is why people seek help from an experienced and knowledgeable medical malpractice lawyer.
A reputed law company like Scholle Law can help with your claim and get you the compensation that you deserve. They will prepare the initial complaint and necessary affidavit from a trained medical professional. Next, they will gather enough evidence that will support your claim.
The lawyer will identify the extent of your loss so that the value of the claim would be maximum. Apart from that, they will handle the documentation and paperwork involved in the claim. Also, they will negotiate with medical facilities and providers for settlement reflecting the extent of your loss. Finally, they will bring your case for a fair settlement.
Useful tips for protecting yourself from Medical Malpractice Lawsuits
Medical practitioners may face medical malpractice lawsuits sometimes. If you have been in a similar situation, you should know ways to protect yourself from the lawsuit. It is wise to maintain a healthy relationship with patients and be transparent at all times. This is the only way to avoid problems later.
For procedures or treatment, get informed consent from them. Besides, keep yourself updated with the latest procedures and treatments that will cure the patients. You should maintain records of patients properly. Additionally, you should know your legal rights in case you face a lawsuit.
In the State of Georgia, certain laws safeguard the interest of people and if you believe that you haven't done anything wrong, you will get justice. Therefore, you should hire a good lawyer who can take care of medical malpractice lawsuits. They can even get you out if the claim is against you.
How to deal with a Medical Malpractice Lawsuit if it is filed against you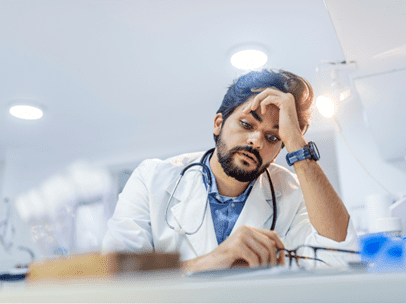 Because the process involves a lot of complexity, you should work with an experienced Lawrenceville medical malpractice attorney. They can handle your case with ease because of the experience they have. When you are a victim of a medical malpractice lawsuit, they will investigate the matter.
They can discuss with the patient to know if they like a settlement outside the court. Still, if the patient isn't impressed, your lawyer will fight the case in court on your behalf. Your attorney will submit proper documentation to prove that everything was done with consent from the patient.
And, the patient was aware of the risks associated with the procedure or treatment. If the allegations against you are false, certain laws in the State of Georgia will protect you. A reputed lawyer from a law firm like Scholle Law will win the case in your favor and provide you with peace of mind.
How to find a Medical Malpractice Lawyer and what to expect from their services?
If you are a victim of medical malpractice, a good lawyer will help you with the case. Besides, finding a medical malpractice lawyer isn't difficult at all. All you have to do is look for certain things. For example, the lawyer should have a good work ethic, many years of experience, the ability to work well, understand medical concepts well, and win the case in your favor.
In the State of Georgia, fighting for a medical malpractice case involves complexity. Moreover, the attorneys have to abide by the prevalent laws. A trusted medical malpractice lawyer from Scholle Law will represent your case and help you get maximum compensation to recover your loss.
The process of filing a lawsuit until you receive the compensation involves several steps. Your lawyer will gather the information that will prove that you are innocent and you should receive compensation for the damages caused. Your lawyer will examine the doctor's reports and other supporting documents.
They will produce the information in court and will show that you suffered injuries because of medical negligence. If your case is strong, you would receive compensation. You can use the compensation to get treatment from another doctor.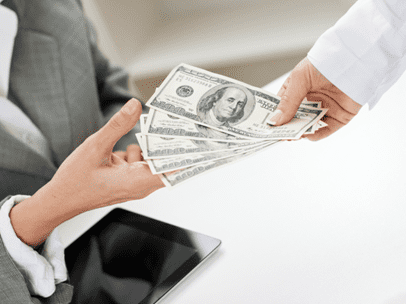 Cases that involve medical negligence or malpractice can take a lot of time to investigate and resolve properly. In most cases, professionals have to testify about the allegations against the healthcare provider. Additionally, when it is about filing a lawsuit or claim for medical malpractice, the proceedings should be proper.
So, you should never handle the situation without the help of an experienced lawyer that can deal with medical malpractice effortlessly. An experienced medical malpractice lawyer at Scholle Law can investigate the circumstances and assist you with fighting the lawsuit. They will help you receive monetary compensation as a result of medical negligence.
Where can I find a reputable Medical Malpractice Lawyer?
Finding the right medical malpractice lawyer to fight your case might be challenging. However, if you are looking for a reliable Lawrenceville medical negligence lawyer, your search ends at Scholle Law. You don't have to bear financial loss due to negligence from doctors. Their lawyers will seek a settlement on your behalf.
What are the qualifications of a lawyer who graduated from Georgia State University College of Law and specializes in medical malpractice cases?
Apart from the degree received from Georgia State University College of Law and other specialties in medical malpractice cases, a lawyer should possess certain skills to stand out. Strong research skills, analytical skills, and interpersonal skills. Critical thinking, writing skills, and public speaking are important qualifications you need.
How do Negligent Medical Practitioners get held accountable for their mistakes?
Typically, people hire a reputed lawyer that specializes in medical malpractice cases to compel medical practitioners to pay for their misdeeds. For example, when there is a breach of duty on part of medical practitioners or under the supervision of the hospital, the patient can file a claim for the damages caused in the form of compensation.
Does the Forsyth County Bar Association offer any resources for victims of Medical Malpractice?
Yes, the Forsyth County Bar Association offers valuable resources for the victims who experienced medical negligence. They can offer you attorneys that are trained and have many years of experience when it comes to dealing with medical malpractice. Besides, they have other skills that will help you win the case and get monetary compensation.
How can improper medical care be identified and prevented before it causes injury or death?
These days, healthcare isn't as safe as it used to be earlier. With the latest improvements in technology, several treatments and procedures have changed. As such, medical practitioners have to keep up with the pace by upgrading their knowledge. This is how improper treatment could be identified and prevented before it can cause injuries or even wrongful death.
What type of compensation is available to victims through an experienced Medical Injury Lawyer?
Medical negligence takes a financial, emotional, and physical toll on victims. Hence, the lawyers try to provide maximum monetary compensation against the lawsuit to recover from their loss. These might include lost wages, payment of medical bills, and pain and suffering. An experienced lawyer will negotiate a fair settlement for you.
Does the Georgia Trial Lawyers Association provide information on selecting a qualified attorney for a Medical Malpractice Case?
The Georgia Trial Lawyers Association is a different kind of voluntary organization that has more than 2500 lawyers licensed to practice in the State of Georgia. However, they don't provide much information when selecting a qualified lawyer for a medical negligence case.
What should one consider when looking for an experienced Medical Malpractice Attorney?
It is crucial to know whether or not the lawyer has sufficient experience when dealing with medical negligence cases. Make sure that the lawyer you are about to hire will work on your behalf and not take depositions for doctors. Also, they should have a good reputation in the medical community. Moreover, the lawyer should have a good track record of resolving similar cases for several years. Because lawyers from Scholle Law have all these qualities, consult with them and they will help you get what you need.
How does a victim seek justice when faced with a serious medical mistake caused by negligence or incompetence?
To get started, the victim will hire a medical negligence attorney from a reputed law firm like Scholle Law. The lawyer will file a claim against the medical practitioner or hospital that is responsible for the serious mistake caused by incompetence and sheer negligence. A lawsuit for recovery of losses and winning the same will bring a sense of justice to the victim.
Are rulings by the Georgia Court of Appeals binding in other states regarding issues related to Medical Malpractice Lawsuits?
Lawsuits that allege medical negligence are filed in a state trial court. These courts have jurisdiction over the cases and are the legal authority to give the verdict. However, some towns could be located in two districts. So, the victim can file a lawsuit in other courts. If the claim involves the federal government that acts through a federally funded clinic, one should file a case in the federal district court.