Lawrenceville Premises Liability Lawyer
Skilled Premises Liability Attorneys In Lawrenceville, Georgia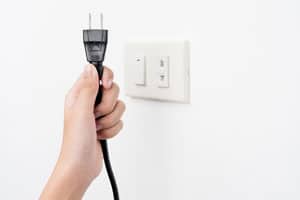 When you're strolling around Lawrenceville, you assume your environment is safe. That may not be true.
It's all too easy to slip on uneven pavement, step on a nail, or even suffer a lasting injury due to poor lighting or bad signage.
In Lawrenceville — and all of Georgia — premises liability indicates that the responsible property owners are obliged to prevent that kind of harm.
Slip and fall injuries are the most common examples of premises liability. There are many other types, including:
Trips and falls
Accidents that occur in recreational areas (such as Lawrenceville City Park or Alexander Park)
Some forms of criminal attacks, such as robbery or assault due to inadequate or defective security
Lawrenceville premises liability events can occur in many places, from the shopping malls and retail stores lining Lawrenceville Town Center to sidewalks weaving through Rhodes Jordan Park.
They often occur with minimal warning, but the injuries incurred through premises liability can be dangerous, painful, and costly. Working towards compensation may be necessary for you and your family to heal properly.
Scholle Law is here to help you achieve that goal. Call or contact us online, and our experienced personal injury lawyers can help you with a free, no-obligation consultation.
Georgia's Premises Liability Laws
Section 51-3-1 of the Georgia Code defines premises liability as a reasonable effort on the owner's part to keep their premises safe. This is framed as the premises owner's specific duty towards anyone invited onto their property.
The word "invited" is essential.
Premises owners don't necessarily have to formally "invite" a person onto their property to be held liable for any resulting injuries. Instead, these invitations can be "express or implied."
Generally speaking, as long as the victim entered the premises legally, premises liability may be in play.
How Can I Work to Prove Premises Liability?
If premises liability applies, your Lawrenceville premises liability lawyers will get to work showing that the property owner is responsible for the victim's injuries.
This may require several different types of evidence.
For example, determining premises liability may include:
Demonstrating that the property owner caused an unsafe situation
Demonstrating that the property owner had time to notice this issue
Demonstrating that the property owner did not properly warn visitors of this situation or prevent them from accessing an unsafe location
Showing the direct link between the property owner's negligence and your injuries
Often, the evidence clearly illustrating liability will be quite subtle. Your premises liability lawyers will have to mount a comprehensive investigation of your accident, the premises itself, and Georgia law and precedent.
Types of evidence that may be relevant for Lawrenceville premises liability cases may include:
Pictures of the scene of the accident
Lease agreements
Official accident reports
Witness statements
Insurance policies
Medical records
Once your legal team has compiled as much evidence as is available, they can help determine the extent of your damages — and how much compensation is fair in your case.
What Damages Can I Collect After a Lawrenceville Premises Liability Accident?
After you or a loved one has suffered a premises liability accident, you may be able to recover a range of economic and non-economic damages.
These may include:
Lost wages
Hospital or ER costs
Medical tests
Doctor bills
Surgery
Physical therapy
Pain and suffering
Your attorney will assess your case to determine the damages you can claim.
Reach Out to Our Lawrenceville Premises Liability Lawyers Today
When you're recovering from a Lawrenceville premises liability accident, you need to be able to rest and recover. That will be impossible if you're the primary one responsible for recovering compensation.
That's where the Lawrenceville premises liability lawyers at Scholle Law come in. It's our goal to get you the benefits you need to heal as efficiently as possible.
After you reach out to our team, we'll take all steps required to figure out what happened and accurately determine who is at fault.
We'll then:
Calculate your damages accurately, based on a comprehensive analysis of your economic and non-economic losses
File all of the paperwork necessary to get you fair compensation
Negotiate with insurance companies and all involved parties on your behalf
Provide skilled representation in court, if needed
When it's time to start working towards compensation in your Lawrenceville premises liability case, call 866-592-1296 or contact us online. We'll connect with a free, no-obligation consultation before starting work on your case.