Decatur Fatal Car Accident Attorney
Losing a loved one due to someone else's negligence is one of the worst things that can happen. Unfortunately, Decatur see's its fair share of these kinds of unimaginable accidents. Nothing will replace your loved one, but the Decatur fatal car accident lawyers at Scholle Law will do everything they can to help you during this difficult time and fight to get you the compensation you deserve.
What is a Decatur car accident lawyer and how can they help me?
Car accidents can be traumatic for victims and no more so than when the accident results in a fatality. From bruises and lacerations to broken bones, traumatic brain injuries, and emotional suffering, victims may sustain a range of severe injuries, some of which may require several months and thousands of dollars in medical as well as rehabilitative treatments.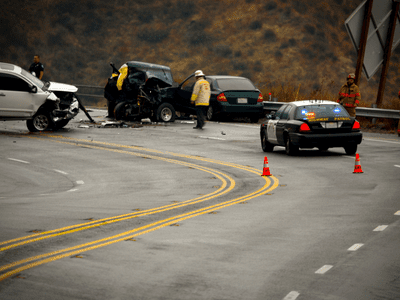 After a fatal accident, your family should be a priority. As a victim of an accident, you are entitled to compensation for the damages you've suffered. An accident attorney helps victims build personal injury claims and seek compensation for the damages suffered due to the negligence of other drivers.
Auto accident attorneys are personal injury lawyers who specialize in tort law surrounding car accidents. There are numerous ways a qualified auto accident attorney can help you pursue the fullest compensation possible.
In the aftermath of an vehicular accident, an experienced Decatur fatal car accident attorney will not only help you gather information from the crash, document your financial and future losses, assess the full extent of your damages, and offer crucial legal advice, but will also negotiate with insurance companies and help you pursue a fair and just settlement for your losses. If you have an experienced Decatur car accident lawyer on your team, you will have a professional working for you to make sure you receive what is owed to you.
Different types of car accidents
There are numerous types of car accidents. To give you a better understanding of what might have caused the crash, the party that should be held responsible as well as what you may potentially recover for your damages, here are the most common.
Rear-end collisions
A rear-end crash occurs when one car collides with the back end of another vehicle. Though rear-end accidents are not as deadly as others, they remain the most common type of collision. They often occur at stop signs, red lights, and in congested traffic. There are several potential causes of rear-end collisions, ranging from poor road conditions to distracted driving and drunk driving.
Side-impact collisions
Also referred to as T-bone accidents, side-impact collisions occur when a vehicle crashes into the side of another car. Usually, the front end of one car hits the side of another one. Research shows that most T-bone accidents happen at intersections and are usually the result of another driver running a red light or stop sign. This is why drivers are highly encouraged to always look both ways before crossing an intersection. Side-impact collisions often result in serious or even death.
Head-on collisions
Head-on collisions are arguably the most dangerous type of vehicle accident. Just as the name implies, these accidents happen when two vehicles traveling in opposite directions collide with one another. Because they often occur at high speeds, head-on collisions usually result in severe injuries and fatalities.
Sideswipe accidents
A sideswipe crash occurs when the side of one car collides with the side of another vehicle. This means that the vehicles involved must be traveling in the same direction. These accidents generally occur when one car travels out of its lane and into the lane of another car. A sideswipe crash may also happen when a vehicle drives too close to parked vehicles on the roadside.
Single-car collisions
Just as the name suggests, these accidents only involve a single vehicle. They often occur when a car either runs off the road or collides with another object. Some of the most common causes of single-car accidents include speeding, the presence of animals, or other hazards on the road as well as driving under the influence.
Multi-car accidents
Multi-vehicle collisions involve at least two cars. This often happens when the impact of one accident propels the vehicles into the path of other cars. Multi-car collisions can be especially deadly when a car or cars become pinned between other vehicles.
Different types of damages that can be caused in a car accident
In auto accident cases, victims are entitled by law to seek compensation for their damages. The damages you may collect from a personal injury lawsuit will depend on the specifics of your case and the losses you suffered due to the accident. What's more, it can also depend on the at-fault party's level of negligence.
It's important to learn about the various types of damages so you can know what to expect in a personal injury lawsuit involving a vehicle accident. Below is a list of the most common damages in personal injury cases following car crashes. However, keep in mind that our list is not exhaustive, and you could possibly pursue financial compensation for practically any cost you incurred due to your injuries following the accident.
Medical bills: One of the damages that are easiest to calculate is your medical expenses. Even in a minor motor vehicle accident medical bills such as surgery costs, hospitalization costs, rides to and from the hospital, doctor's visits, at-home care costs as well as rehabilitation and therapy costs, can pile up..
Lost wages: If your injuries following the accident prevented you from working, then you could recover wages and bonuses you could have earned. Sometimes, auto crashes leave victims permanently disabled and unable to work in the same job as before, or unable to work at all.
Property damage: Property damage is another economic loss that car accident victims often experience. If your vehicle suffered extensive damage following an accident, you might qualify for compensation to repair or replace that vehicle.
Pain and suffering: This is noneconomic damage you may be entitled to receive in a personal injury case following an accident. Pain and suffering often include compensation for mental anguish, loss of enjoyment of life, loss of consortium, disfigurement or disability as well as physical pain.
Funeral and burial expenses: If your loved one died as a result of a car accident, you may be able to recover damages from a wrongful death lawsuit.
Punitive damages: If the at-fault party in the accident was grossly negligent, the judge might award you punitive damages. These are additional damages meant to punish the negligent party in extreme cases and prevent the negligent party as well as others from acting negligent in the future.
Tips for choosing the right car accident attorney
Finding a good accident attorney to work with is more crucial than you might think. If you have recently been injured in an auto accident, you will want a reputable Decatur accident attorney who can represent your best interests, and defend your rights, so you can focus on recovery. However, with a plethora of Decatur car accident lawyers to choose from, the prospect of finding the best legal professional to help handle your case can prove to be a daunting task. Below are five factors to consider when choosing a car accident lawyer.
Experience: Personal injury cases can be very complex. You need an attorney who boasts adequate experience in handling auto accident cases. An experienced personal injury attorney can help collect enough evidence and present a very strong car accident claim on your behalf. What's more, they know and understand the legal process and how the justice system works. Ask them how many personal injury cases they have handled and what the outcomes were.
Clear communication: An experienced car accident lawyer will make it very easy for you to understand what they will do to help you with your case. They will not only explain the complex legal terms in simple language, but will also provide you with clear information about their values, legal process, fees, and more. If a particular personal injury lawyer is unable to offer clear insight into his/her practice during your initial conversation, then there is a higher likelihood that you'll experience problems with communication further along the line should you hire them.
Willingness to provide references: Experienced and reputable car accident lawyers are always willing to provide a list of references you can contact and talk to. An attorney who doesn't have references or won't provide you with any should be avoided at all costs.
Look for a personal injury lawyer who specializes in personal injury law: Legal practitioners who advertise themselves as being the jack of all trades, generally, should be avoided. Work with a law firm with attorneys dedicated to personal injury law.
Have a look at their official websites: Today, nearly every reputable law firm in Decatur has a website. Browse through your options and examine the various services provided by the firms and their Decatur car accident lawyers. It will provide you with a greater insight into the types of cases they have tackled.
Importance of having a car accident attorney on your side following a car accident
It is possible to handle a car accident injury lawsuit on your own. You don't necessarily need to work with a lawyer. That begs the question, why should you hire an attorney?
The main reason why you should hire an experienced personal injury attorney is that you'll likely be offered the bare minimum by an insurance firm if you proceed to handle the lawsuit on your own. It's worth noting that insurance firms are in the business to generate profit and they achieve this, in part, by keeping lawsuit costs down when possible. You might not know of certain legal rights to compensation for damages such as pain and suffering or emotional trauma. A qualified personal injury lawyer knows the ins and outs of the car accident claim process and, as a result, is able to ensure you get the most out of your case. This is what they are trained to do.
Summary
Tragically, Decatur car accidents can occur anytime, and the consequences can be devastating. After a catastrophic accident, your life as well as that of your family can quickly change. Not only could you be struggling with substantial medical bills, but you may also be unable to work for the rest of your life. The last thing you need during these tough times is to enter into a battle against the at-fault parties and their insurance firms.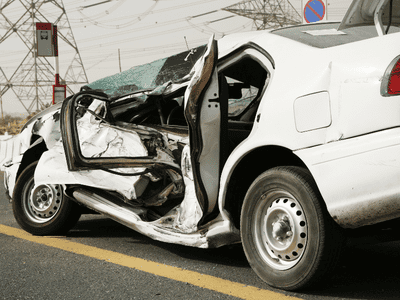 You want to equip yourself with a qualified Decatur personal injury attorney who can defend your rights and ensure you receive compensation for your losses. A car accident lawyer is a legal professional who offers legal services to those who have been injured due to the negligence of another person, organization, government agency, or corporation.
This article has explained how a Decatur car accident lawyer can help victims of a fatal accident by discussing the various types of car accidents and the importance of having an experienced lawyer by your side after a serious accident. We hope that providing you with practical tips on how to select the best injury attorney in Decatur, will assist you during this difficult time.
Frequently Asked Questions
How can an experienced Decatur car accident attorney help with a fatal car accident?
There are lots of reasons why you should consider hiring an experienced Decatur car accident attorney following an accident. Having a car accident attorney on your side means that they will worry about the legal proceedings, so you don't have to.
Whether you are the at-fault driver or a victim of an accident, an experienced car accident attorney can guide you through the entire legal process and offer you valuable advice. Auto accidents often result in physical injuries and mental anguish, which can make the process of legal proceedings more daunting and straining. In such instances, having legal representation can significantly facilitate the process of filing a personal injury claim and pursuing compensation.
What experience does a personal injury attorney have helping fatal car accident victims?
When you lose a loved one in a car accident, you need to concentrate on your family. This is why you need the help of an experienced personal injury attorney. Most car accident victims often think they can tackle everything on their own when it comes to pursuing personal injury lawsuits. However, there is too much at stake to go it alone. Even the smallest mistakes can put you on the hook for all of your damages and other expenses.
An experienced Decatur personal injury attorney will investigate your case, get copies of the police report, handle your medical bills and negotiate with the insurance companies to prove your case's true worth. The personal injury attorneys at Scholle Law deal extensively with motor vehicle injury cases and we'll do our best to ensure you receive a fair and just settlement.
What are the legal responsibilities of the at-fault driver's insurance company after a car accident?
In the state of Georgia, if you are at fault for a car accident, either you or your insurance company, is legally required to pay for the damages suffered by the other driver, passengers, and anyone else injured during the crash. Damages may include things such as hospital bills, car repair costs, lost income as well as pain and suffering.
Are there any special considerations for filing a wrongful death lawsuit in Georgia?
Under Georgia's statute of limitations, a wrongful death lawsuit MUST be filed within 24 months from the date of the deceased's demise. It's very important that you meet this particular deadline, as trying to file a lawsuit after the two-year limitation period is not possible.
What evidence is required to prove fault in fatal car accident cases?
There are many forms of evidence that could be useful for proving fault or negligence in fatal car accident cases. They may include party admissions, video or surveillance evidence, medical records, witness testimony, criminal convictions, photographs and a police report.
Who would be liable for damages in case of an at-fault driver without insurance coverage for a fatal car accident?
When your loved one dies due to an auto accident, you may expect the at-fault driver to have auto insurance. Unfortunately, this isn't always the case. In such a situation, you can file a compensation claim with the deceased's insurance company or file a lawsuit against the negligent driver.
Is it possible to negotiate with an at-fault driver's insurance company over compensation for personal injury or wrongful death due to a fatal car accident?
Yes, it's possible. If the guilty party's insurance company accepts liability for the accident and wants to negotiate, the insurance provider will make a settlement offer for you to accept. However, it's worth noting that this offer will be less than what you demand. And this is why you should always hire an attorney to help you negotiate with insurance companies following a car accident.
Can I take legal action if my loved one was killed as a result of negligence by another party in a fatal car accident?
Yes, certain family members can sue for wrongful death after the demise of a loved one due to a car accident. But keep in mind that not everyone in the family can file a wrongful death lawsuit. In the state of Georgia, those who may be able to bring a wrongful death claim are the deceased's partner, parents of the deceased, or a representative of the deceased's estate.