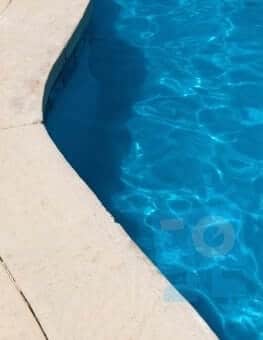 In our latest post, we shared the sadness of the loss of two children in the Atlanta area in recent pool-related drownings. It is a tragedy for all of us when we lose a child in an accidental drowning. And over the past several years, the Atlanta area has seen a number of such tragic accidents including near-drownings in pools and lakes. We live in a beautiful area where we enjoy outdoor activities. We want to remind parents and caregivers about safety around pools, ponds and lakes. In addition to those outlined in our last post — swimming lessons and fencing — other key steps can be taken by caregivers and parents to help ensure safety around water with kids.
One of these key steps is close supervision. Just this past week, ABC News reported on a related pool safety issue: lifeguards. They are tasked with watching for dangerous situations in pools, but as parents should we really just rely on them? The piece questioned the wisdom of leaving kids at pools and relying on lifeguards to protect them from injury or drowning. The center of the piece was the tragic drowning of one family's child while at a club pool with a lifeguard on duty. Their life's work is now informing the public about taking responsibility for kids around water and not relying on someone else, including a lifeguard to make sure kids are safe. Drowning accidents with children can occur very quickly and in only a small amount of water. In the case of the little girl who drowned in an Atlanta club pool recently, no one was aware that she had fallen into the pool, even though a life guard was present. Taking our eyes off the pool for even a minute or two while kids are in or around it can result in tragedy. So vigilance is key. We all need to put away phones and distractions and pay complete attention to children when they are swimming. This is particularly true when parents are socializing at the pool with kids swimming as well. Keeping pool parties smaller and not over-crowded can also help manage safety.
Another important safety measure is to clear the pool deck of toys once they are used, since tripping hazards around pools can end in an unnoticed fall into the pool. Toys around the pool can also be a magnet for little ones to wander off on their own to reach a toy. Using devices like "water-wings" for little children is a fun way for them to experience the water, but these are not substitutes for life jackets when those are called for, such as in a boating environment where life jackets should be used. Another step we can take to keep our kids safe is to learn CPR. This knowledge can be lifesaving in a potential drowning situation because performing CPR quickly can be key to saving a life. The faster CPR is started, the greater the chances of survival in this emergency situation.
Experts recommend that kids swim with a buddy. This is especially important when going to a lake, beach or other location where there might not be a lifeguard that is close enough to see everyone in the water. in these situations, experts also caution that swimmers must be aware of the potential for rip tides or currents. Do not ignore posted safety warnings about these hazards and avoid swimming where warnings are posted. If you get caught in a rip tide that begins taking you away from the shore, swim parallel to the beach and once out of the rip current, experts say to swim diagonally back to shore.
Parents and caregivers want to keep their kids safe. When an accident occurs, sometimes it is due to the negligence of another, such as a pool owner or operator who has failed to properly fence in a pool. In the event of an injury, please feel free to contact Scholle Law for a complimentary evaluation of your legal rights. We have represented many families after a serious injury or loss of life with dedication and compassion and have helped them move forward with their lives.