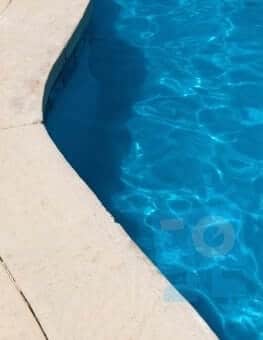 Earlier this week, the pool at the Ansley Golf Club was the scene of the apparent accidental drowning of young girl. She was only four years old and was in her church preschool. The little girl's passing is being mourned by her community. Her memorial service took place earlier this week. The accidental drowning appears to have occurred with a life guard on duty. The reports on this tragedy indicate that she fell into the pool, but no one saw this happen and no one noticed that she had fallen in. Perhaps this was because the event at which this tragedy took place was a party for the beginning of the pool season. Another recent drowning occurred at a Hall County suburb and took the life a toddler who apparently fell into a private pool. These two tragedies underscore the need for vigilance when kids are around swimming pools, lakes and ponds over the summer. Even the bath tub or a wading pool can be lethal, so we all need to remind ourselves about the things that can keep kids safer around water and water play.
Our Atlanta-based Centers for Disease Control have made many recommendations for parents and caregivers to keep kids safe in areas where water is present. It is important to review these recommendations, some of which are included here.
The extent of this problem might be surprising. Two of every ten fatalities involving drowning involve children. Statistically, these children are under the age of about fourteen. Nearly 4,000 people are involved in unintentional drownings on an annual basis. Drownings that do not cause death can result in other life-changing problems including brain damage and related catastrophic injuries. Having represented victims of catastrophic injury, these injuries not only impact the victim, but the family and friends of that victim. These life-changing injuries often require ongoing support for many years.

Swimming Lessons: Parents can help maintain kids safety around water by giving them swimming lessons. Even at very young ages, these lessons can help protect them by teaching them how to tread water and other ways to protect themselves in an emergency. Swimming lessons have been shown to lower the potential for drowning with even young children.
Fencing: Another important deterrent for kids around pools is proper fencing. These are most often required by local regulation. If you are building a pool or have a pool, the permit process in most jurisdictions will require that you provide a fence around the pool. The specific requirements for the fence or barrier are often found in your local building department and should be consulted or provided by your pool builder prior to completion of your pool. The best pool enclosures completely surround the pool and do not allow entry from the house directly into the pool. The potential for children in your home or kids in the neighborhood coming into your pool area is just too great without a proper fence.
In our next next post, I will continue with some thoughts about water and pool safety for the summer months ahead. If you have any questions about a pool injury, including a catastrophic injury from a dive or diving board, please contact me personally at Scholle Law. You and your family will need a great deal of support if you have a child that has been injured in a swimming pool in this manner. We are here to help you recover from the trauma of this experience.