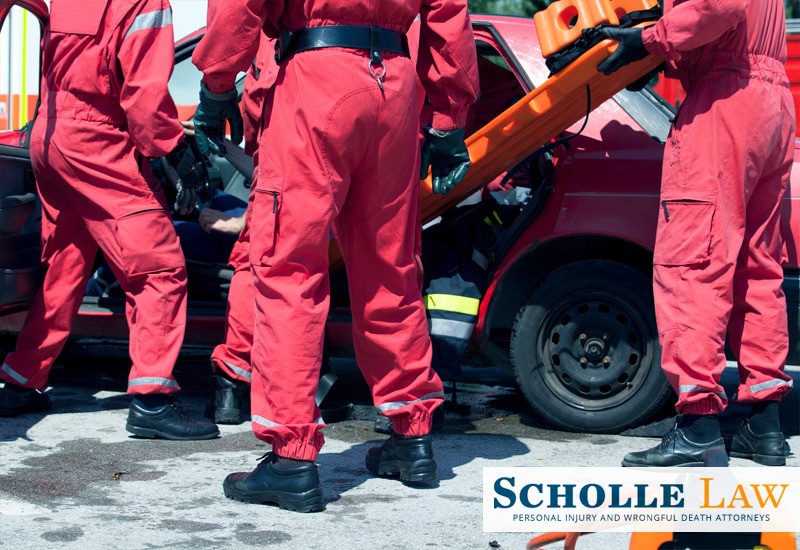 Catastrophic injuries resulting from a car accident are among the worst-case highway collision scenario. Unlike minor auto wrecks, catastrophic accident victims often struggle to obtain significant financial compensation because there is insufficient insurance available. Contact a catastrophic injury lawyer today to make sure your pain and lingering injuries are covered in your lawsuit. A seasoned Duluth car accident lawyer can help you recover your damages.
The amount of financial compensation owed to a person dealing with a catastrophic injury following a collision is typically governed by the extent of injuries along with the long-term prognosis regarding their recovery. Many catastrophic injury victims never fully recover to reasonable functional health, and many also eventually succumb to injuries that lead to even further financial damage or wrongful death situations. The diagnosis of the treating physicians and the need for long-term care can greatly impact the value of any car accident claim.
The details of the accident matter greatly in the final outcome of a catastrophic car accident case, which is why it's vital to have an experienced catastrophic injury lawyer representing the claim in order to receive maximum compensation.
What is a catastrophic injury?
There is no exact definition of a catastrophic injury beyond one that dramatically alters the life of the victim. Many spinal cord and brain injuries result in the victim being immobile for the remainder of their life, if not comatose. However, this level of severity is not necessarily a requirement for injury classification as catastrophic.
Any injury that significantly alters the life of the injured party could be considered catastrophic when all elements of the injury are evaluated. This designation can make an exponential difference when pursuing financial compensation. Having the right legal representative can be the difference in ensuring the best possible result.
What are catastrophic injuries?
While there is no specific definition of catastrophic injury, there are common types of serious injuries that have already been classified as such. They include:
Internal injury
Loss of limb
Disfigurement
Paralysis
Bone fractures
In addition to these injuries, other bodily harm may leave the victim disabled long-term because the injury makes it difficult (if not impossible) to earn a gainful living. Back injuries and range of motion impairments, for instance, can be considered catastrophic injuries—or any other injury that reduces a person's ability to walk easily or lift considerable weight. The need for a wheelchair could also be included as evidence of a catastrophic injury claim.
Many different types of injuries can be categorized as catastrophic, and hiring an aggressive and experienced catastrophic injury lawyer can help immensely in proving your degree of impairment. Even when the injury is severe and obvious, the extent of the injury must still be proven by the plaintiff's legal counsel in order to obtain the maximum financial compensation possible, especially in punitive damage or wrongful death situations.
Proving A Catastrophic Injury Claim in Georgia
Many catastrophic auto accident injury cases go to court in Georgia because of the 50 percent bar for financial recovery used in the comparative negligence defense. While some states set this level at 51 percent, the 50 percent bar rule means that if 2 drivers are equally at-fault for the accident, then this will result in neither driver being allowed financial recovery from the other driver.
Injured passengers are not commonly assigned any degree of fault since they weren't driving either vehicle. Insurance companies are more concerned about company profit margins than the extent of injury to the claimant, and the claims from drivers are regularly defended in court (unless the insurance company is afraid of a punitive damage award or specific evidence impacting a 50/50 finding of fault). This is especially true in truck accident cases where there is significantly more insurance protection or financial resources available.
Contact A Catastrophic Injury Lawyer Today
Just because your accident injury is not a known catastrophic injury doesn't mean your case won't generate a similar financial compensation package. The strength of a case usually hinges on multiple factors that can be identified and presented successfully by a seasoned  with experience representing catastrophic injury cases.
Have you suffered a catastrophic injury due to a car accident? You need guidance and expertise. For Georgia residents, the difference maker is Scholle Law.
Contact us today for your free consultation.