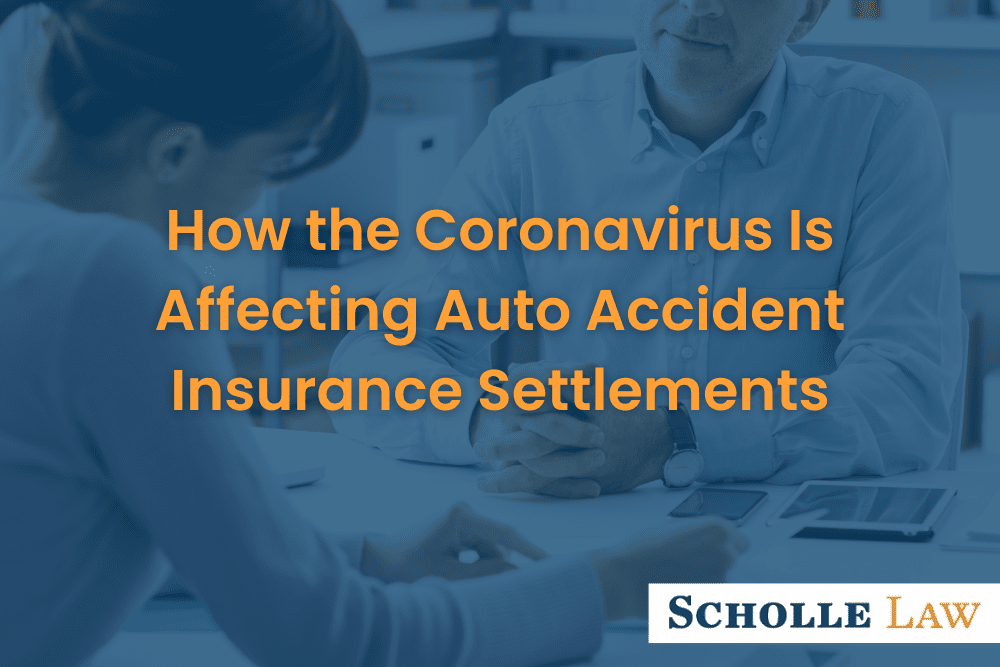 In response to the growing concerns over the novel coronavirus disease 2019 (COVID-19), some states have issued mandatory statewide orders to close non-essential businesses. Essential businesses consist of service workers such as police officers, utility companies, hospital workers, EMS, and (in this context) even grocery store workers. These workers help maintain our safety, supplies, and even our sense of social stability. Restaurants, night clubs, movie theatres, and similar businesses are deemed non-essential. Many of these workers are being sent home.
For many people, no work means no income.
So how can you live if you aren't working? And for parents who are still allowed to work, the public schools are closed and the need for daycare services is suddenly a real issue. How can you make ends meet?
The Washington Post recently reported that the first wave of U.S. layoffs is already upon us due to the coronavirus. The bottom line for many families in the coming weeks and months is going to be financial survival.
Accordingly, if you are dealing with an ongoing insurance claim involving bodily injuries, you may be asking:
Should you go ahead and settle for less than the full value of your insurance claim?
Many victims of an auto-accident are currently debating if they should take the last offer made by the insurance company.
What should you do? The most honest answer is two words: it depends.
Should you settle your car accident claim?
If you're forced to settle
The truth is, not everyone is in the same situation. Some of us live paycheck-to-paycheck and are simply doing the best we can. When you throw an unexpected curve ball into the mix, such as the coronavirus, there are new factors to consider.
But details aside, if you are facing certain unexpected financial stressors because of a layoff, mandatory shut down, daycare needs or simply the need to stock your kitchen pantry, it may be totally reasonable for you to move forward and settle your case with the insurance company.
As the old saying goes, "a bird in the hand is worth two in the bush."
It's worth noting that many insurance companies are having their adjusters work remotely from home. This being the case, you should still be able to reach your adjuster by phone or email with no abnormal delays.
Settlement agreements can also be sent by email and returned using the photo app on your smartphone. If you need a notary to sign off on the release, you may check your local bank to see if one is available.
Many claims departments are fully capable of setting up direct deposit into your banking account. In fact, insurance carriers prefer this method. It is fast, easy, and the money is in your bank account before you know it.
If you don't have to settle
As we've already mentioned, we are all in different places financially. For some, there is no financial stress felt as a result of the coronavirus. With money saved and credit cards on standby, some have no need to rush any part of their injury claim. If this is the case for you, then make a decision that seems best for you and your family.
If you have withheld settlement with the insurance company because you feel their offer is not enough, keep on doing what you're doing. The time will come when the challenges caused by the coronavirus will pass.
For now, focus on your family, and the safety and wellbeing of those around you. There will be plenty of time to finish up your claim at a later date.
Just watch out for the statute of limitations in Georgia. If you have not settled your claim after 2 years from your accident date, the statute of limitations will have expired and you will be banned from recovery. The only way to prevent a statute of limitations from tolling on your claim is to file suit before the 2-year mark.
But how can you file suit if the courthouse is closed because of a coronavirus shutdown?
For those who find themselves up against a statute of limitations that is about to expire, the State Bar of Georgia is addressing your concerns.
Coronavirus-based shutdowns and statewide judicial emergency
On March 14, 2020, Georgia Chief Justice Harold D. Melton amended a previous judicial emergency order that allowed jury trials and some court functions to continue on a limited basis. Jury trials already in progress will continue during the coronavirus.
In his amended order, Judge Melton declared the following:
"To the extent feasible, courts should remain open to address essential functions, and in particular courts should give priority to matters necessary to protect health, safety, and liberty of individuals. Essential functions are subject to interpretation; however, some matters that fall into the essential function category are: (1) where an immediate liberty or safety concern is present requiring the attention of the court as soon as the court is available; (2) criminal court search warrants, arrest warrants, initial appearances, and bond reviews; (3) domestic abuse temporary protective orders and restraining orders; (4) juvenile court delinquency detention hearings and emergency removal matters; and (5) mental health commitment hearings."
Under the abundance of caution, Judge Melton reminded all that proceedings held "should be done in a manner to limit the risk of exposure, such as by videoconferencing, where possible."
With respect to the court functions that are now suspended, Chief Justice Melton declared: 
"Pursuant to OCGA § 38-3-62, during the period of this Order, the undersigned hereby suspends, tolls, extends, and otherwise grants relief from any deadlines or other time schedules or filing requirements imposed by otherwise applicable statutes, rules, regulations, or court orders, whether in civil or criminal cases or administrative matters."
In other words, the Chief Justice's suspensions include, but is not limited to, the following:
Statute of limitations
Time within which to issue a warrant
Time within which to try a case for which a demand for speedy trial has been filed
Time within which to hold a commitment hearing
Deadline or other schedule regarding the detention of a juvenile
Time within which to return a bill of indictment or an accusation or to bring a matter before a grand jury
Time within which to file a writ of habeas corpus
Time within which discovery or any aspect thereof is to be completed
Time within which to serve a party
Time within which to appeal or to seek the right to appeal any order, ruling, or other determination
Any other legal proceedings as determined to be necessary by the authorized judicial official
Should I get a pre-settlement lawsuit loan?
As the news concerning the coronavirus pandemic spreads, emotions tend to run high and wise decision-making is put to the test. This being the case, we invite you to take time to thoughtfully consider all of your options before obtaining a loan against the future settlement of your injury claim.
Under normal circumstances, obtaining a loan against your injury claim (sometimes called pre-settlement financing) is generally discouraged. That being said, we all understand these are not "normal" circumstances.
If you are in a serious financial crisis, such as about to lose your home, obtaining a loan against the future settlement of your claim is certainly understandable. We invite you to make a decision that is balanced, well thought through, and considers both your immediate financial needs as well as the future outcome of your injury settlement.
We ask that you consider the following factors before you commit to obtaining pre-settlement financing:
First, there is no guarantee that you will get a settlement or favorable outcome in your case. This is not to say it isn't probable. The operable word here is guarantee. But you should be thoughtful about the probability of your case succeeding as well. Most people with an injury claim have a hard time imagining that an adjuster or a jury would see any real issues with the value of their injury claim. Be careful with this idea.

If you obtain pre-injury financing against an unknown future settlement figure, you have essentially counted your chickens before they've hatched. At the same time, if your loan is relatively low, this may not have a major impact on the final outcome of your injury claim. Do what makes sense and consider the cost.

Second, all loans have a day of reckoning. At the time of settlement, you will owe money to the lending company. In that moment, pre-injury financing will absolutely affect your sense of being properly compensated for your pain and suffering. Money allocated by the adjuster for your pain and suffering will have to go partly towards paying back the lending company.

For the record, insurance adjusters don't add additional compensation to the settlement value of your claim to make up for money owed on your loan. Generally speaking, victims of an auto-accident that take out loans are unhappy during settlement when they see how much of their money is going back to the lending company.  This happens mostly because the average person doesn't consider the money they have borrowed to be a "true" part of the settlement. Think again. It is.

Borrowed money is money that you will not get back if and when the settlement occurs in the future. Your net final settlement disbursement will absolutely be a bit lower because you received a loan.

Third, the interest and fees associated with these loans can be extremely high. You should count on paying back double, at least, of the amount you borrowed. Obviously, multiple loans make the amount owed at the time of settlement rise exponentially. If you decide to obtain a loan against your claim, try to do it only once. Multiple loans should be avoided.

Fourth, pre-settlement loan companies will make the attorney handling your case sign a loan agreement. This agreement requires them to pay the loan amount back in full. In some cases, the loan may be negotiated down, but this is not a guarantee. If the lending company is not willing to lower the amount owed, the attorney handling your case has no choice — they must pay back the full amount regardless of your wishes for them not to do so.

Fifth, look for alternative methods before obtaining a pre-injury finance loan. We understand that everyone's personal and living situation is different. Some may feel they are stuck and have no options. We can help you explore additional options before making a loan against your injury claim. Other possible options for financial help might include friends, family, retirement loans, home equity loans, credit cards, selling or pawning, or any savings. Always try to make pre-settlement financing loans your last resort.
Need help? Contact our Atlanta injury lawyers today
For all of us, the coronavirus has deeply impacted our normal lives. There is much uncertainty over what is going to happen next. Frankly, having to debate the legitimacy of your injury claim with an insurance adjuster is probably just not at the top of your priority list right now.
If you are the victim of an auto accident and need help resolving your claim, give us a call. We would like to help. At Scholle Law, the handling of your injury claim will be addressed by an experienced accident and injury team with a proven track record of success. We look forward to being there for you.
In the meantime, may you and your family stay safe and healthy.