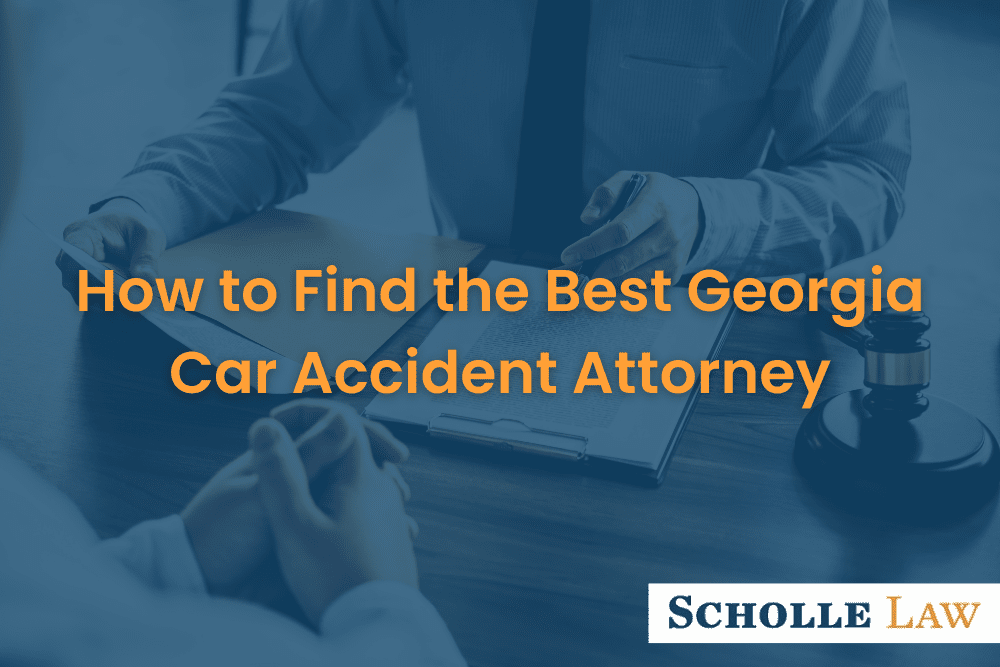 Car accidents happen every day and many car accidents result in significant property damage and bodily injury. Often when a person is injured in a car accident that was caused by someone else's negligence he or she may wish to pursue compensation from the negligent party. There are countless attorneys who represent plaintiffs in personal injury cases, and choosing an attorney in a car accident case can seem like an overwhelming task. If you were injured in a Georgia car accident, you only have one chance to seek damages, and it is important to choose an attorney that will fight vigorously on your behalf.
Determining the best car accident attorney to represent you in your case
There are multiple questions you can ask potential Duluth car accident attorneys to determine whether they are the best fit for you. One of the first questions you should ask is whether the attorney feels that you have a strong case. Car accidents are often caused by several factors, and in some instances, they may be partially caused by the injured party. Even if a plaintiff is partially at fault for the accident, he or she may still be able to recover damages, as long as the fault attributable to the plaintiff is less than fifty percent, and the accident was not caused by the plaintiff's failure to avoid the defendant's negligence. The right attorney will be able to identify any obstacles to your recovery and develop effective arguments in your favor.
Another important factor to consider is the attorney's experience and the manner in which he or handles cases. For example, you should consider what percentage of the attorney's overall caseload involves car accident cases. Some lawyers only dabble in representing parties injured in car accident cases, and they may not have the skills to provide you with effective representation. Additionally, it is important to consider how long the attorney has been practicing and how much experience he or she has overall. You should also ask what percentage of cases the attorney tries. All too often attorneys will settle cases for less than they are worth, in an effort to avoid the stress of litigation. Asking the attorney for a history of his or her verdict and settlements can also shed light on what to expect in terms of damages if you choose the attorney to represent you in your case.
Finally, it is important to find an attorney with whom you feel comfortable. A good attorney will keep you apprised of any developments in your case and will communicate with you frequently. As such, questions regarding the manner in which the attorney updates you regarding the status of your case, and how often you can expect to hear from him or her, are imperative. Similarly, it is important that you trust the attorney, and feel comfortable with him or her working on your case. Details such as how the attorney expects to be compensated and whether you are responsible for any fees are important to know as well.
Meet with a Georgia attorney skilled in handling car accident cases
No one expects to be involved in a car accident, and car accident victims are often unsure of where to turn and what to do. If you were involved in a Georgia car accident caused by the negligence of another party, you should meet with a Georgia Attorney skilled in handling car accident cases as soon as possible. The knowledgeable car accident attorneys of Scholle Law will help you develop strong arguments in pursuit of a successful outcome under the circumstances surrounding your case. You can contact us at 770-717-5100 to schedule a free and confidential meeting.