Dacula, Georgia Personal Injury Lawyer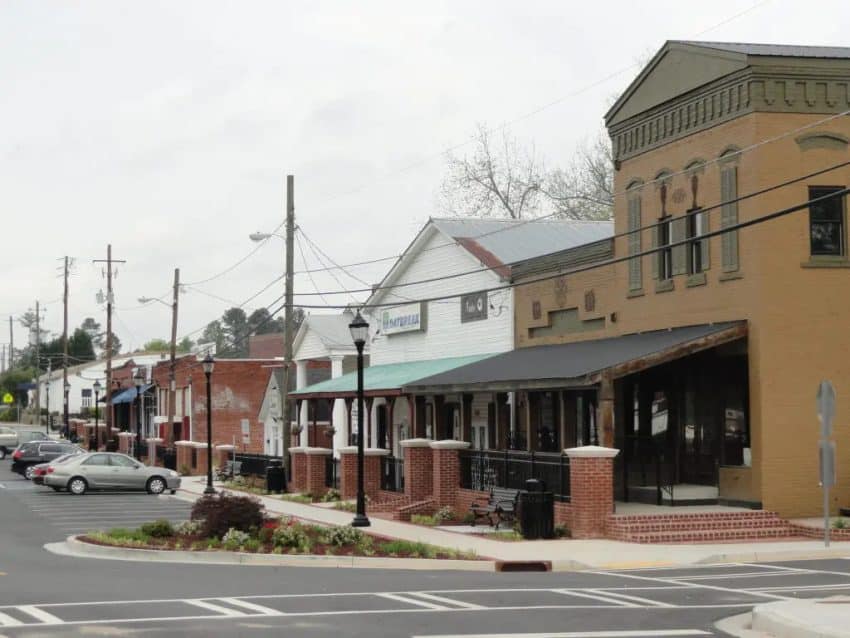 Gwinnett County is growing at an unprecedented rate, and the small town of Dacula is no exception. Although this may be great for local businesses, how else might it affect our community?
Our team at Scholle Law has been part of the Dacula area for over 25 years. We've seen this unexpected growth firsthand, and are ready, willing, and able to extend our legal expertise to Dacula residents both old and new. Our experience, dedication, and hard-work has earned us a reputation in the region for quality legal work at fair and honest rates.
The accomplished lawyers at Scholle Law have over 25 years of experience representing injury victims throughout Georgia. Call us at (866) 592-1296 or contact us online today for a free, no-obligation consultation with a Dacula personal injury lawyer.
Car Accidents in Dacula
According to the Department of Transportation, traffic-related mishaps are on the rise in Georgia. In-fact, traffic fatalities have increased by one-third between 2014 and 2016. After the physical and emotional toll of a collision, it's overwhelming to deal with insurance adjusters, vehicle valuations, claims representatives, police records, and hospital visits.
If you're involved in a car accident through no fault of your own, consulting an attorney is undoubtedly in your best interest. Fortunately, our experienced personal injury representatives at Scholle Law have helped thousands of car accident victims recover just compensation for their injuries and undue hardships. Traffic accidents can cause serious injuries, missed time from work, substantial property damage, and prolonged psychological anguish—especially when the incident involves high-speeds or large commercial freight vehicles.
Truck Accidents in Dacula
As experienced attorneys, we've seen the massive physical, mental, and financial impact a collision with a commercial vehicle can have on the life of an innocent motorist. The American Trucking Association likes to state, "without trucks, America stops." Truthfully, however, commercial trucks pose a huge risk on our regional roadways.
As our town increases in popularity and population, so does local industry and commerce. We're already beginning to see more freight and commercial traffic come through Dacula, and we believe this traffic will only continue to grow. Despite the precautions and regulations aimed to minimize trucking-related injuries, collisions with these massive freight vehicles are still on the rise.
In these types of cases, proving negligence is not an easy feat, which is why victims should turn to an experienced legal professional for help. If you've been involved in an accident with a commercial truck, it is important to know your legal options. Accidents with commercial vehicles usually involve many separate parties, thus discerning who is liable can be difficult.
In many of these cases, the driver, the driver's employer, and the truck manufacturer can all be at-fault. Even if you're unsure about opening a case, we can discuss your options and determine the next best step for your specific situation.
Motorcycle Accidents in Dacula
In the United States, 80 percent of motorcycle accidents result in multiple grave injuries or even death. Situations where drivers at fault indicate negligent behavior necessitates legal lawsuits.
Often, the victim is unaware of possible legal processes and valid claims they can make in such instances. According to Georgia's Statute of Limitations, a two-year action period is provided to file a claim and delays in receiving appropriate legal assistance can diminish chances of recovering rightful compensation and reimbursement of possible medical expenses.
Charles Scholle and his team have successfully collected millions in compensation for victims of motorcycle accidents. If you or a loved one has been an unfortunate victim of an accident, contact Scholle Law immediately for a free legal assessment.
Wrongful Death in Dacula
Losing a spouse or child suddenly due to another's carelessness or negligence is one of the most traumatic events a person can face. Wrongful deaths can be caused by medical malpractices, poor safety precautions, or even defective car parts.
Careful drivers can be victims of such accidents too. Not only is it emotionally distressing, it can also lead to serious financial issues for the victim's family, if the victim was the sole breadwinner; incurring incomparable long-term losses.
In wrongful deaths, the guilty party is liable to pay punitive damages to the family members of the deceased. Although it is a difficult time, building a strong case with assistance from a seasoned attorney, can help you receive monetary compensation to recover damages.
Scholle Law displays profound excellence when analyzing the circumstances of a deceased person's family, and presenting their situation to extract the best compensation for them.
The accomplished lawyers at Scholle Law have over 25 years of experience representing injury victims throughout Georgia. Call us at (866) 592-1296 or contact us online today for a free, no-obligation consultation with a Dacula personal injury lawyer.