Lake Oconee Boating Accident Lawyer
Lake Oconee
Fast Facts
---
Lake Oconee covers nearly 20,000 acres
It was created in 1979 by Georgia Power as a reservoir for the Wallace Hydroelectric Plant
The lake is home to some of the best golf courses in America
Lake Oconee is well-known as one of the best largemouth bass fishing lakes in Georgia, with nearly double the pounds of fish per acre compared to other lakes in Georgia. People not interested in fishing know the lake for its view, ranging from majestic trees to the docks that line the shore. 
However, most people do not think about the boating accidents that can happen here. Boating accidents happen all the time, and the causes can vary. Sometimes a boat operator was traveling at reckless and unsafe speeds on the water. Other times, a boat owner may be under the influence of drugs or alcohol or otherwise negligent when operating the vehicle. 
While many boaters follow safety rules and regulations set forth by the state, there are many who chose to drive recklessly. Sometimes operators are negligent, and as a result, people are hurt, with injuries ranging from a minor broken bone to more serious brain injuries. Whether the injured victims are passengers and operators of other vessels or swimmers, there is always a risk of long-term injury and enormous medical bills. 
If you have been involved in a boat accident in Georgia, it is important that you speak with an experienced attorney as soon as possible. Call Scholle Law at (866) 592-1296 or contact us online for a free, no-obligation consultation with a Lake Oconee boating accident lawyer today.
Common Injuries After a Boating Accident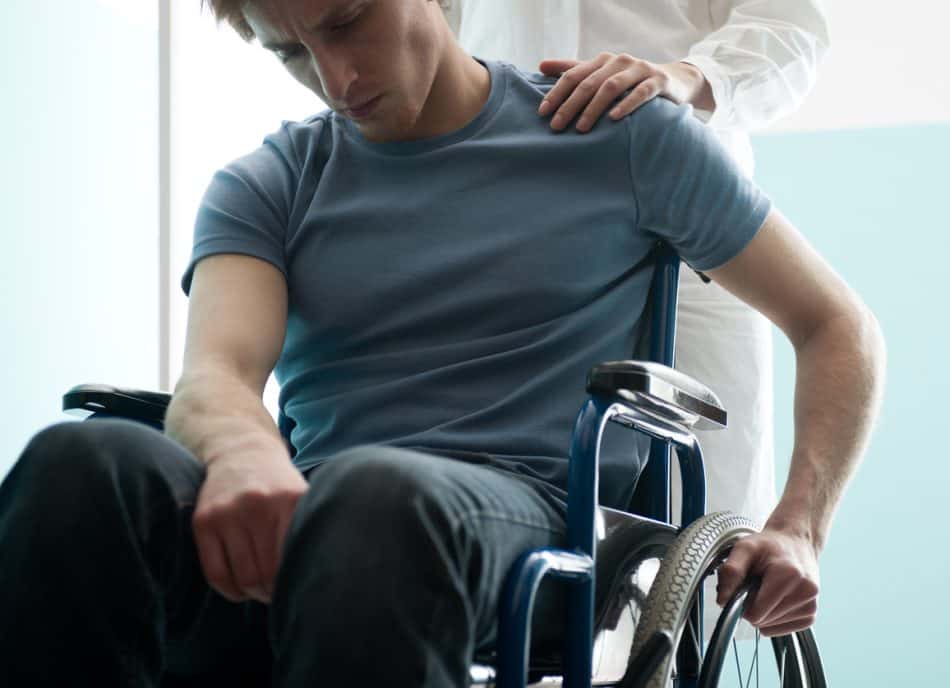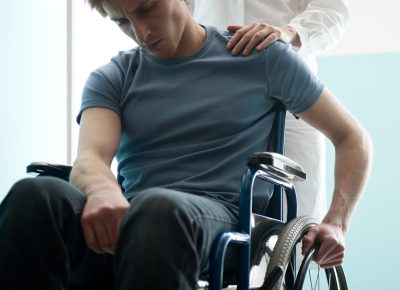 A day on the lake is supposed to be a fun, hopefully relaxing time. When a boating accident occurs, a dreamy day can suddenly become a nightmare.
Accidents can occur for any number of reasons, from inexperienced operators to mechanical failures. No matter the cause, boating accidents often result in serious, and sometimes fatal, injuries.
Some of the most common injuries after a Lake Oconee boating accident include:
Lacerations
When a boating accident occurs, passengers may be thrown overboard. When this happens, the overboard passenger may come into contact with the propeller, causing severe lacerations. Passengers may also be injured by debris if the vessel is damaged and breaks apart.
Traumatic brain injuries
In 2020, boating accidents resulted in more than 300 traumatic brain injuries (TBIs). TBIs range in severity, from minor concussions to open head injuries in which debris from the wrecked boat penetrates the skull. TBIs can also occur when a person is underwater too long or exposed to carbon monoxide for an extended period; this is called a hypoxia brain injury.
Electrocution and burns
In all motorized watercraft, there are all sorts of wires and other components that control the engine, navigation system, and more. In a boating accident, these wires may be exposed, leading to electrocution. In serious accidents, the engine may even catch fire, which can quickly spread through the vessel.
Spinal cord injuries
Injuries to the spinal cord can occur on boats that are operating normally. The rolling and bobbing of the water can cause passengers to hit their backs on hard surfaces. In the event of a boating accident, the risk of a spinal injury is much greater. These injuries can result in paralysis and even death.
Soft tissue injuries
"Soft tissue" describes connective and supportive tissue around bones and joints. This includes tendons, ligaments, muscle, nerves, fat, and blood vessels. When soft tissue is injured or damaged, the consequences can be long-lasting, ranging from deep bruises to strained, sprained, or torn tendons and ligaments.
Whiplash
When the head moves forward and is suddenly thrown backward (or vice versa), you may suffer from an injury called whiplash. Whiplash, also called a neck strain or sprain, is usually minor and resolves itself with rest and heat/cold therapy. However, severe cases of whiplash can have long-lasting effects – and can even be fatal.
Disfigurement and dismemberment
As we mentioned before, a boat's propellers can cause serious harm to anyone who comes into contact with it. In severe cases, a propeller injury may result in an amputation. Other serious injuries may result in disfigurement, such as an unsightly facial scar or permanent nerve damage.
Drowning
Drowning is a common injury in all bodies of water. Boat passengers may be thrown overboard without a life jacket, or swimmers may find themselves unable to keep their head above water due to exhaustion, leading to death. Even if the drowning does not result in death, it can cause severe – and often permanent – brain damage due to lack of oxygen (hypoxia).
Speak with a Lake Oconee Boating Accident Attorney Today
When a day on the lake ends with a boating accident, the aftermath can be devastating. You and your passengers may suffer from severe injuries, and your vessel might be destroyed. If you are injured in a boating accident due to someone else's actions or negligence, you have the right to seek compensation.
Call Scholle Law at (866) 592-1296 or contact us online for a free, no-obligation consultation with a Lake Oconee boating accident lawyer today.