Atlanta Backover Car Accidents Attorney
Backover collisions can cause serious injury and even death — and they happen every day in Atlanta.
It's every parent or grandparent's worst nightmare: backing over a child you didn't see while pulling out of a parking spot. It's also the type of incident that no one wants to live with on their conscience. The good news is that you're not alone. If you or a loved one have been a victim of a backover collision, Scholle Law is here to help.
For over 20 years, attorney Charles Scholle has helped victims and their families to secure their legal rights and to receive the monetary compensation to which they are entitled after a car crash or other personal injury. Our legal team supports families suffering from serious injuries by dealing with insurance adjusters and helping clients secure the best possible financial recovery.
What is a backover collision?
A "backover accident" occurs when a vehicle reverses and hits a person, vehicle or other object behind them. Sometimes these accidents occur when the victim is walking or riding a bicycle, and they often take place in residential driveways, parking lots and virtually any other place where a vehicle needs to move in reverse.
Who is liable in a backover crash?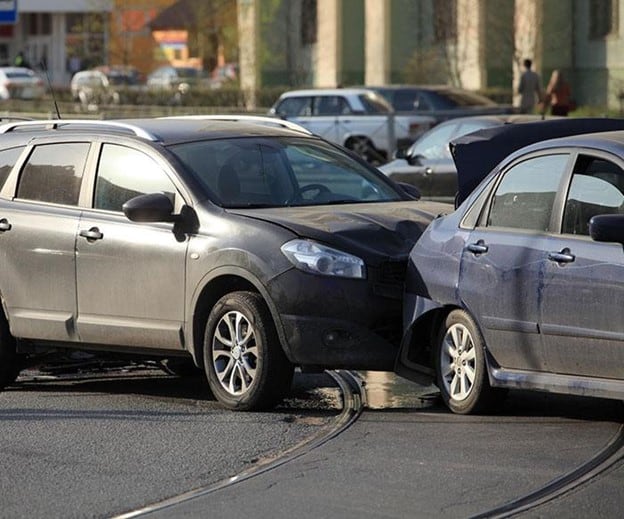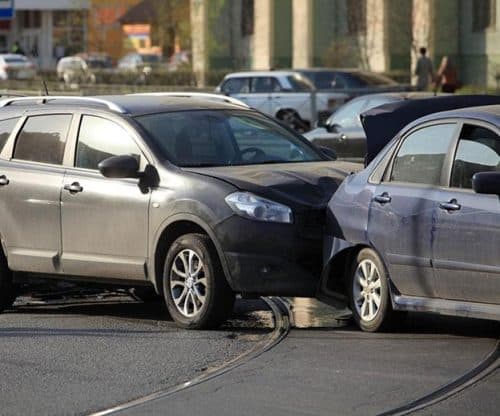 The driver who was backing up in reverse will usually be held responsible for injuries and damages caused by a backover collision. The at-fault driver's insurance policy should cover the costs of all expenses resulting from the crash — including lost wages, medical bills, and other damages.
Sometimes a driver backs into a victim and then drives away. This is known as a hit and run. Leaving the accident scene is against the law in Georgia, yet many people do it anyways — whether intentionally or not. In hit and run backup collision cases, you may still be able to get compensated for your injuries and damages. If you have uninsured motorist coverage, then the expenses should be covered under your insurance policy. Another option is to help police locate the at-fault driver based on your memory, accident scene evidence and the testimony of eyewitnesses.
Is there a time limit for filing my car accident claim?
Yes. The city of Atlanta, Gwinnett County and the entire state of Georgia enforces a deadline on car accident lawsuits (known as the "statute of limitations"). In general, most people injured by a car crash have just 2 years to file a claim. If you don't file your lawsuit before this deadline, you will lose your ability to recover compensation for your damages. It takes time to prepare a compelling case on your behalf, which is why you should talk with a car accident lawyer as soon as possible if you have questions about your case.
Statistics on backup car crash injuries and fatalities in the U.S.
Sadly, children are most vulnerable to these types of collisions, but anyone can be a victim of a backover crash. In fact, most of us have frequent moments while walking in a parking lot, sidewalk or other scenario where we are concerned or nervous that a driver who is backing up might not see us.
According to the organization KidsAndCars.org, about 50 children are injured and 2 kids are killed every week in the United States due to being backed over. The average age of victims range from 12 to 23 months old.
In total, roughly 18,000 injuries and 300 deaths are caused by backover accidents each year, impacting small children and the elderly most often.
Common causes of backup collisions
A number of factors can contribute to a tragic backover crash. Some of the most common factors include:
Vehicle blind spots

Young children

Distracted drivers

Impatient/aggressive drivers

Shifting into the wrong gear

Confusing the braking and gas pedal
More than half of backover incidents involve larger vehicles such as a truck, van or SUV. In 2 out of every 3 incidents, a relative of the victim is operating the vehicle. It's worth taking the extra time to be absolutely certain no one is behind your vehicle, especially if you just saw a child running around a few moments ago.
The National Highway Traffic Safety Administration and the Department of Transportation have worked towards requiring rear view cameras in American vehicles. As of 2007, backup cameras are required by law to be installed in all newly manufactured vehicles. It's estimated that roughly 50 percent of vehicles on the road today have backup cameras.
What are blind spots?
It's common for backover collisions to happen when a person or vehicle is in the "blind spot" of the reversing vehicle. A vehicle blind spot is an area that cannot be seen by the driver when they are behind the wheel under normal circumstances. The size of blind spots vary depending on the type of vehicle and the height of the driver. Large SUVs and semi-trucks have bigger blind spots compared to smaller vehicles. Bicycles and motorcycles have no blind spots at all.
Properly adjusting your rear view and side view mirrors can help reduce or eliminate vehicle blind spots, as can installing expanding mirrors and other solutions. Many new vehicles come equipped with technology that warns the driver when a person, vehicle or other object is in your blind spot.
How to prevent backover collisions
Just like any other type of crash, backover collisions are preventable. As drivers, pedestrians, parents and cyclists, we must all do our part to ensure the safety of ourselves, our loved ones and others. Follow these tips to avoid being responsible for the victim of a backover accident:
When reversing, look behind your vehicle and back up slowly. Check all your mirrors and look over your shoulder to make sure the path is clear.

If there's young children or pets in the area, make sure that you fully see them before backing up.

Teach children from an early age not to stand, run or horseplay in places where vehicles are backing up, such as parking lots and driveways.

Know your vehicle's blind spots.

Keep the landscaping around your driveway trimmed and maintained so that you have a good view when backing out.

If possible, drive a vehicle equipped with a backup safety device such as a rearview camera. If your vehicle is older, consider installing a special blind spot mirror on your side mirrors.

If you're a bicyclist or pedestrian, be watchful for vehicles backing up out of driveways, alleys or parking spots.
For your free consultation, contact Scholle Law today.  We have team members available to take your call 24/7 including holidays and weekends.
Why contact an Atlanta backover car crash attorney near me?
In the event of a backover collision, the experienced injury attorneys at Scholle Law have the expertise to help victims with this often-tragic type of accident. Statistics show that while backover crashes aren't as common as other types of crashes, they can be especially dangerous and deadly, particularly among young children and the elderly.
At Scholle Law, we represent clients involved in all types of motor vehicle accidents, including those causing serious injury or death due to being backed over.
Choosing a lawyer who is capable of getting the support your family needs to take care of an injured loved one or recover after the death of a child is of utmost importance. As a highly rated lawyer, Charles Scholle and his legal team of lawyers and paralegals have the legal know-how and compassion to handle these sensitive cases with expertise and understanding.