Decatur Hit and Run Accident Lawyer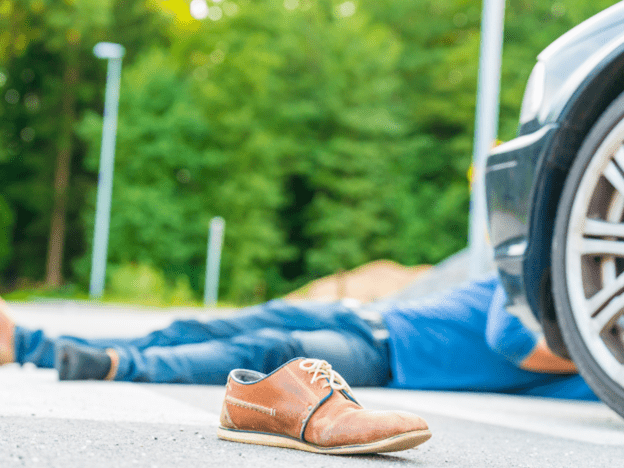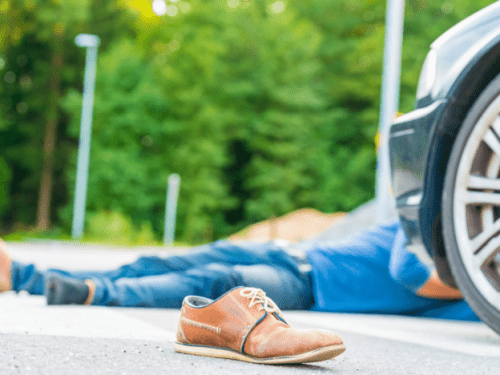 Did another driver hit your vehicle in a parking lot and drove away without leaving contact information? Maybe someone crashed into your fence and sped off, leaving a trail of extensive damage and bad vibes. Or perhaps you were involved in an auto crash where the other driver ignored a stop sign, banged into your passenger side, and just vanished. All these are good examples of a hit-and-run accident.
As you may have guessed, a hit-and-run accident is one in which the driver at fault leaves the scene of the crash intentionally without providing contact details or contacting the local authorities.
Unfortunately, hit-and-run accidents can cause more than just damage. According to the NHTSA, 2,564 drivers died from a hit-and-run vehicular accident in 2020. What's more, 1,582 pedestrians died because of a hit-and-run driver and more than 200 cyclists died from injuries caused by hit-and-run accidents in 2020.
In a typical auto accident, drivers involved exchange contact information, driver's license details as well as details about their insurance providers. However, in a hit-and-run, one of the drivers flees the scene of the accident without providing any information.
Consequences of a hit-and-run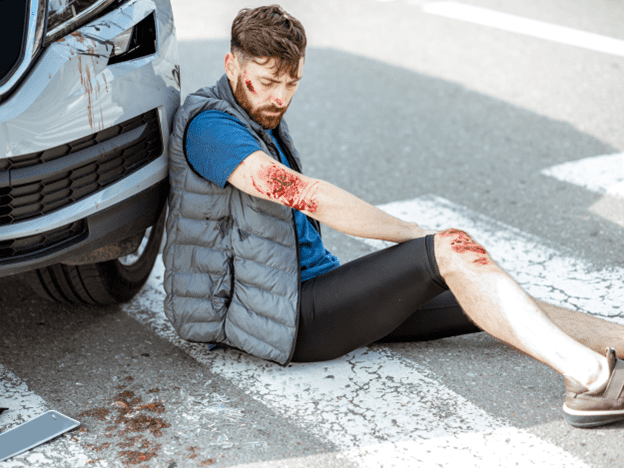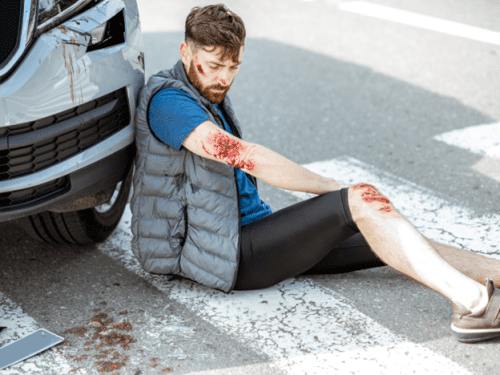 The state of Georgia takes hit-and-run accidents very seriously. Leaving the scene of a crash without stopping and conducting your legal duty can result in both criminal and civil charges. In the case of criminal charges, leaving an accident scene can lead to fines, incarceration as well as restrictions on your driver's license.
Criminal Penalties for hit-and-run
Most drivers accused of a hit-and-run face misdemeanor charges in the state of Georgia. However, it is imperative to note that the state does not always handle all misdemeanor cases in the same way. At-fault drivers face increased penalties each time they commit another hit-and-run accident within a five-year period.
The court tracks a driver's history of hit-and-run accidents. And after five years, a previous hit-and-run comes off your record and no longer counts against you if you end up in a subsequent car crash. The penalties will be as follows:
A first conviction will consist of a fine between $300 and $1,000, incarceration of up to one year, or both.
A second conviction within five years will result in a fine of between $600 and $1,000 or jail time of up to a year, or both.
A third, subsequent conviction will result in a $1,000 fine, jail time of up to 12 months, or both.
It's worth noting that Georgia raises the penalties for a hit-and-run accident for drivers who either injure or hurt someone else in an accident. In this respect, drivers face felony charges. Those convicted of a hit-and-run may face incarceration of up to five years and larger fines.
Drivers accused of a first-time hit-and-run also face a compulsory 12-month license suspension. However, they may apply to reinstate their license early after serving four months of their one-year suspension after completing either a defensive driving course or a risk reduction program.
Georgia increases the license suspension period to three years after a second hit-and-run within five years. But drivers can request for early reinstatement after four months if they complete a defensive driving course or a risk reduction program and pay a reinstatement fee.
Drivers who commit a third hit-and-run within five years face the revocation of their license in Georgia. However, drivers can apply for a probationary license after two years.
Civil penalties for hit-and-run
If you are at fault for a hit-and-run accident, another person involved in the crash may sue you in a court of law for damages they've suffered due to the accident. In most cases, such personal injury lawsuits ask for monetary compensation for lost wages, property damage as well as medical bills.
Types of hit-and-run accidents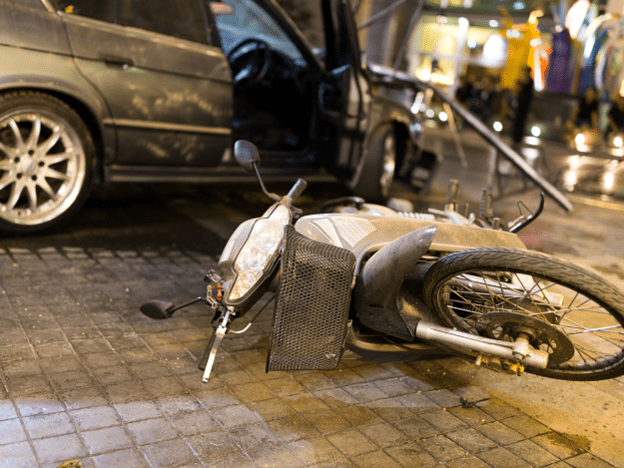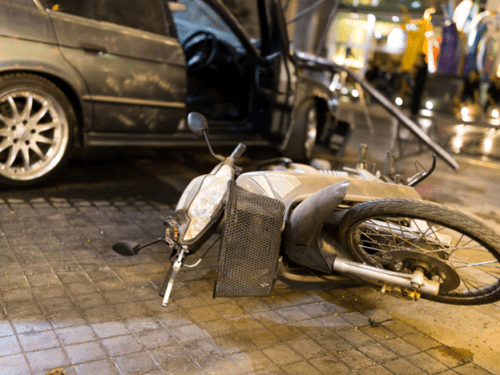 What you may not know about hit-and-run accidents is that even if you are not at fault for the crash, fleeing the scene of an accident can result in criminal charges. Simply put, it is both parties' responsibility to stay at the scene of the accident until it's handled and documented by law enforcement.
Under Georgia law, all motorists involved in an accident must stop at the scene if the crash results in injuries, vehicle damage, or death. What's more, motorists must render aid or contact the relevant authorities if anyone involved in the accident is injured. They also have to exchange contact information as well as insurance details with each other.
In general, there are three distinct types of hit-and-run accidents:
Hit-and-run accidents causing property damage: Two vehicles don't need to be involved for a hit-and-run accident to occur. If you drive into and damage another party's property, you can be charged with a hit-and-run if you fail to report the crash.
Hit-and-run accidents involving pedestrians and cyclists: If a pedestrian or cyclist is injured at the scene of an accident, you could face felony charges. Not only are you needed to stay and report the crash, but you are also required to get the injured cyclist or pedestrian the appropriate medical assistance.
Hit-and-run accidents where one vehicle hits another on the road.
Types of legal defenses that a hit and run driver can raise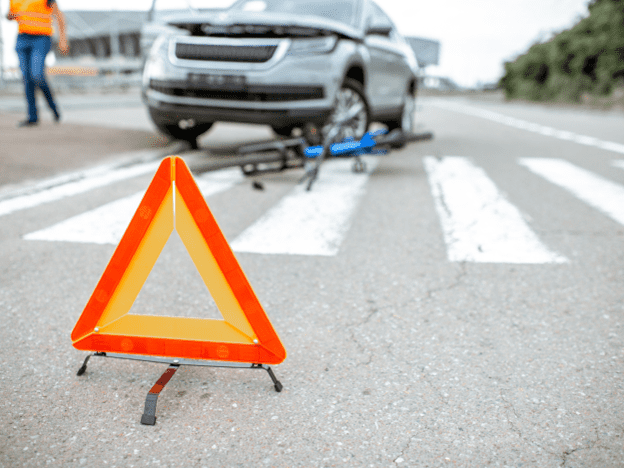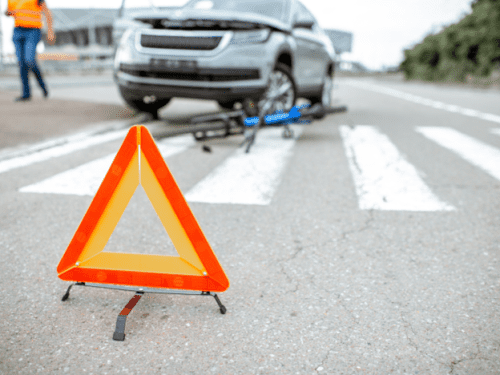 It's pretty common to see the insurance company or defendant mount a defense strategy against a hit-and-run accident claim or any other type of lawsuit involving an accident. They often do this hoping to have the case dismissed or settlement lowered to help preserve profit margins. And this is one of the reasons why personal injury cases are not always easy to win.
As a victim, you'll not only have to bring additional evidence, but find the right hit-and-run accident lawyer to help you overcome defenses to help you win your personal injury case. Below are some common defense techniques used by the at-fault party to try to keep you from recovering damages.
The accused party wasn't the driver of the vehicle involved: Under Georgia law, only the driver of the vehicle involved in the accident can be prosecuted for hit and run. The defendant's attorney will likely try to establish the accused driver was not driving the vehicle at the time of the collision.
The at-fault driver had no idea of any damage: The defendant's attorney may also allege that the driver wasn't aware of the damage caused by the crash.
The accused driver was responding to an emergency: If the defendant fled the scene of the crash because he/she was responding to an emergency, such as driving to the hospital, they may use that as a defense against hit-and-run charges. But it's worth noting that it's always up to the authorities to determine whether those circumstances constituted an actual emergency or not.
Involuntary intoxication: This type of defense is also referred to as diminished capacity. Essentially, the accused party's attorney will assert that the defendant was drugged, and subsequently became involuntarily intoxicated which caused him/her to be involved in the crash. However, this particular defense is highly unlikely to work unless the guilty party has strong evidence to support it.
You didn't willingly fail to provide information: In the state of Georgia, everyone involved in an accident is required to exchange information with the other parties involved. This information may include your name, the vehicle's registration number, and address. Most often, the attorneys of the defendant party will allege that the accused driver was not able to exchange their contact information and other important details because of reasons beyond his/her control.
Again, working with an experienced and knowledgeable hit-and-run accident attorney can give you a better idea of whether you have a chance of winning your personal injury lawsuit. An attorney can review the available evidence as well as the extent of your injuries, then advise you on how to move forward.
The internationally recognized personal injury attorneys at Scholle Law boast the knowledge and resources to hold a hit-and-run driver and others accountable for the damages you suffered due to their negligence. Our unwavering commitment to client advocacy and seeking justice has resulted in the recovery of millions of dollars for our clients. With us at your disposal, fair and just compensation for your losses is guaranteed.
Tips on how to avoid being involved in hit-and-run accidents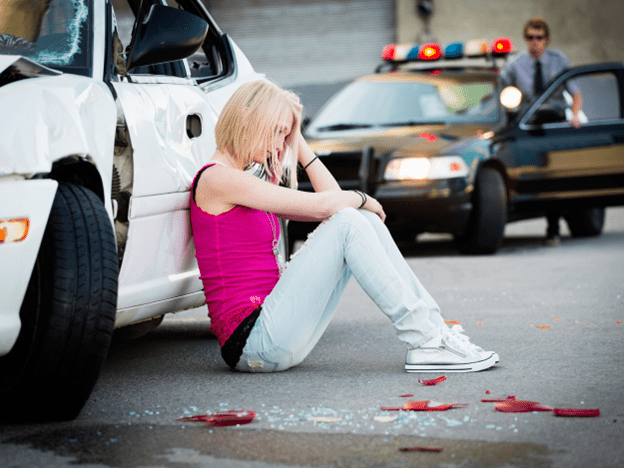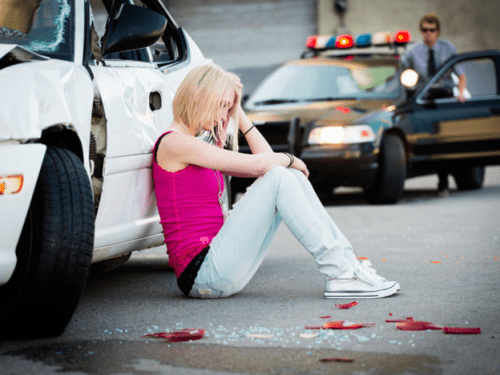 Whether you are a new driver or you have had your driving license for years, road accidents occur to drivers regardless of their level of experience. And while crashes happen for a broad range of reasons, research shows that the cause of the vast majority of vehicle collisions is human error. The simple reality is that many car accidents are avoidable. Below are a few practical tips on how to avoid being involved in a hit-and-run accident:
Stay vigilant while driving: When you are behind the wheel, you should keep your focus on the road. Don't allow anything to distract you from driving. The car is the last place you should be multitasking. Don't engage in any other activity while driving, such as using your cell phone, applying makeup, eating, or adjusting your vehicle's navigation systems.
Don't Overspeed: The sole purpose of a speed limit is to help curb accidents. Exceeding the speed limit significantly enhances your risk of an accident. Besides consuming more fuel, driving at high speeds also puts the lives of other road users in danger. You will have less reaction time to avoid collisions and rollovers when driving the car at a fast speed.
Don't drink and drive: Drink driving is a dangerous behavior that has caused lots of accidents in the United States and other parts of the world. Alcohol impairs your senses, making it highly likely that you will make grave mistakes when driving, resulting in an accident. So, don't drive while intoxicated.
If possible, don't drive at night or during bad weather: Driving at night or in bad weather brings a whole host of dangers, ranging from reduced visibility, exhaustion, intoxicated drivers, and wildlife crossing the roads to poor driving conditions. All this can significantly increase your chances of being involved in an accident.
Don't drive if you are tired: Research has proven that tired drivers pose the same risks as intoxicated drivers. Concentration levels drop when you're exhausted, and even a split-second loss of concentration behind the wheel can result in an accident.
How to deal with the aftermath of a hit-and-run accident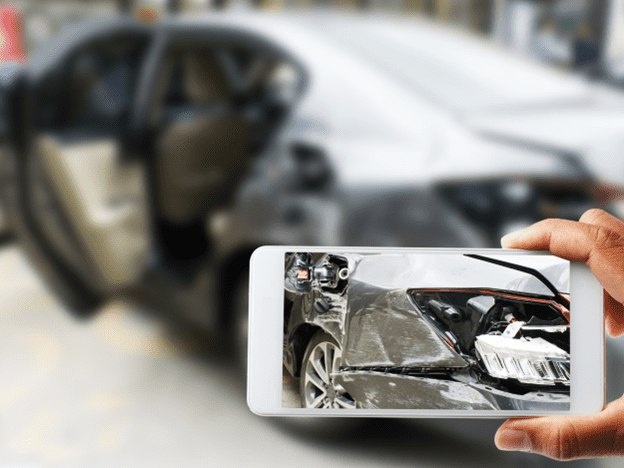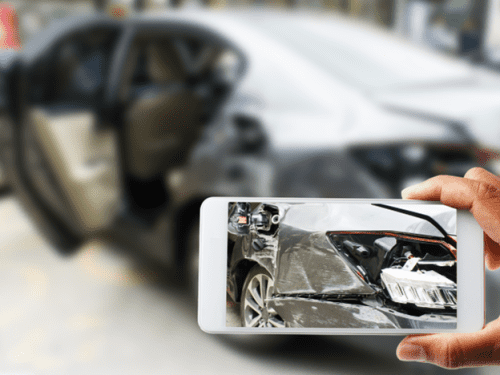 The actions you take after being involved in a hit-and-run crash are important for both legal and medical reasons. From a legal standpoint, they can exert a strong influence on whether you can be compensated for your damages, and if so, how much you will get. Simply put, properly documenting and reporting a hit-and-run accident is critical to your compensation claim. Follow the below steps:
Do not leave the scene of the crash: As already explained, fleeing from the scene of an accident is a misdemeanor, and could result in serious penalties. Even if you are not at fault, driving away can land you in trouble unless you are leaving the scene to get medical assistance.
Call 911 to get the desired medical assistance: If you appear to have sustained any serious injuries, call 911 almost immediately. Seek medical attention as soon as you can, even if you don't believe you were injured. Some injuries such as traumatic brain injury, muscle strains, and sprains, don't always manifest symptoms at first. Inform your doctor about any symptoms you experience. The insurance company will try to use any delay against you. For instance, they might claim that your symptoms were triggered by something that happened to you after the crash.
Assess the damage to your vehicle and take photos: If law enforcement is yet to arrive at the accident scene, contact the local police department and ask them to send out an officer so you can file a police report.
Gather details about the vehicle and driver: In a hit-and-run accident, you probably won't get the chance to get the at-fault driver's license plate, contact, insurance information, or name. However, if you can record any of this information, please do so. You also want to take photos of the accident scene as well as damages to your vehicle.
Find any witnesses and get their contact information: Witnesses may have information vital to the case. For instance, they may have seen the car or even gotten the license plate.
Contact an experienced Decatur hit-and-run accident attorney: Although you are legally allowed to file a lawsuit on your own, you don't want to face a huge legal battle by yourself without the help of an attorney. Personal injury attorneys boast the experience, knowledge, and access to other legal professionals to help win you the compensation you deserve. Insurance firms don't want to pay out the money and will try to offer you the lowest settlement they can. An experienced Decatur hit-and-run accident attorney understands the system as well as the games insurance firms play. A Decatur personal injury attorney will not only help gather all the evidence vital to your case, but will also file the case on time and fight for your rights in court. An attorney works for you and has your best interest at heart.
Summary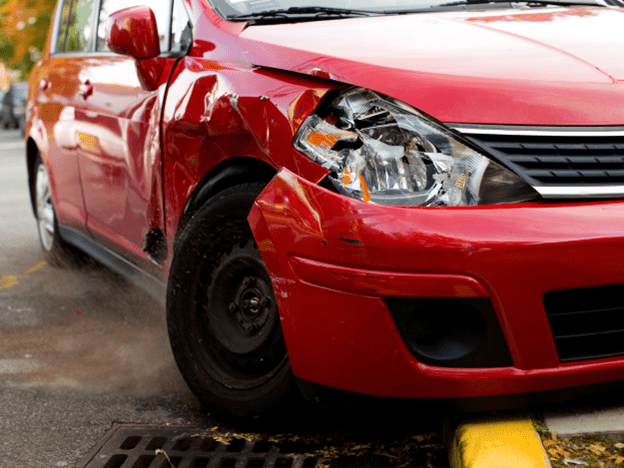 We have thoroughly discussed what a hit-and-run accident is, the consequences associated with this type of vehicle accident as well as the different types of hit-and-run accidents. Most importantly, we have also shared some top tips on how to avoid being involved in hit-and-run accidents.
As a victim of a hit-and-run accident, you may be entitled to compensation to cover the medical expenses and lost wages due to your injuries. Additionally, a personal injury lawsuit may also ensure you get compensated for your pain and suffering.
However, defining and understanding the steps involved in a personal injury claim can be very difficult without the help of a qualified Decatur hit-and-run accident lawyer. Consider working with an experienced Decatur hit-and-run attorney at Scholle Law to help you handle the complex and time-consuming legal process of holding the at-fault party responsible for your damages.
Frequently Asked Questions:
Where can I find an experienced Decatur car accident lawyer?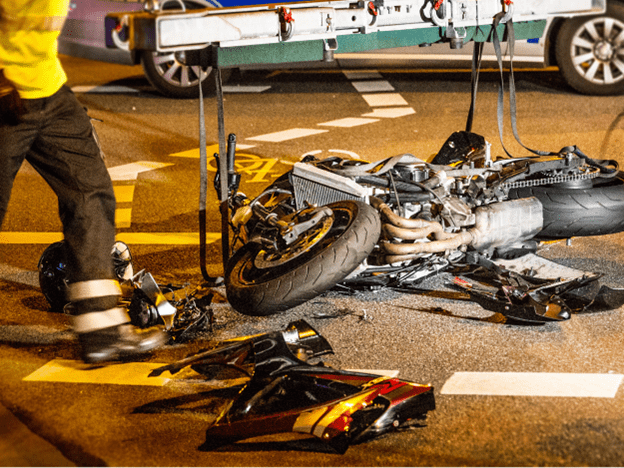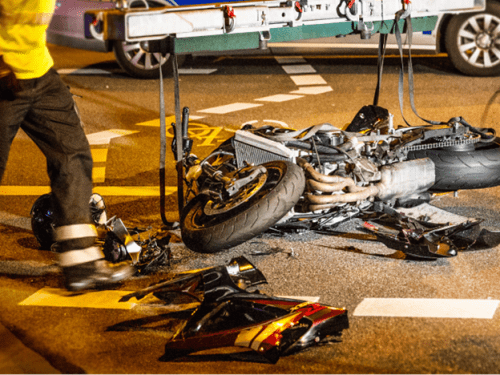 A qualified Decatur car accident lawyer can help file a lawsuit against the at-fault driver, seek fair compensation for your injuries, and defend your rights in court if necessary. But with potentially endless Decatur auto accident attorneys to choose from, the prospect of finding an experienced attorney can sometimes prove an overwhelming task. Hopefully, the below tips should guide you toward finding the right attorney for your case:
Get recommendations: The best place to begin your search for a personal injury attorney is by getting recommendations from those you trust, such as close friends, family members as well as co-workers. Ask them if they've ever used a personal injury attorney and if they would recommend the attorney to you.
Conduct thorough research: Once you have some recommendations, it's time to look at the right places. Visit each attorney's official website to better understand their practice areas and what cases they specialize in. Also, read online reviews from their previous customers to gauge their experiences and interactions with that particular attorney.
Schedule a consultation: After narrowing down your options, schedule an appointment with your shortlisted lawyers. Most experienced Decatur personal injury attorneys provide free initial consultations, allowing you to get a better understanding of their services before committing. During your consultation, make sure you ask about the attorney's level of experience, case results, and fees as well as the lawyer's attorney. You want to make sure you hire an attorney with significant experience dealing with hit-and-run accidents and the injuries you suffered. One of the best ways to gauge an attorney's experience is by looking at their past case results. Work with an attorney who has tackled cases similar to yours and ask them about the outcome of those cases.
How do the services of a Decatur personal injury lawyer differ from a traditional attorney?
Unlike a traditional attorney, a personal injury lawyer specializes in fighting for legal recourse and compensation on behalf of those who suffered physical injuries and mental harm following an accident. Personal injury attorneys help those who have been injured through other people's negligence or fault to seek compensation for their losses and suffering.
What qualifications should I look for in an experienced car accident attorney to handle my hit-and-run case?
Not every personal injury attorney will be qualified to get you the best results possible in your case. Consider the following qualifications when choosing your Decatur personal injury lawyer:
Experience dealing with auto accident cases: Like anything else in the professional world, experience makes a huge difference. During your initial consultation, ask the attorney about their experience. How many auto accident cases have they handled? Have they ever taken a case to trial? How many cases have they settled in favor of their clients? These questions will help you establish whether an attorney has a track record with similar types of cases.
History of success: Generally, a reputable law firm will have information on its official website about its rates of success and client testimonials. Working with a Decatur auto accident lawyer that boasts a track record of getting fair and just compensation for their clients will put your mind at ease knowing you are working with a proven professional.
Fantastic communication skills: The legal system can be very technical and complex, and you'll want to work with a lawyer that explains everything in simple and easy-to-understand language. What's more, an experienced Decatur personal injury attorney will always keep you informed about the progress of your case and will also be happy to answer any questions that you may have.
Legal fees and agreements: There are several payment structures used by attorneys, including flat fees, hourly rates as well as contingency fees. A contingency fee agreement typically bases an attorney's compensation on the amount a client receives in a case. It means that if a lawyer manages to pursue your claim successfully, they will receive a certain percentage of the settlement. And if your claim is unsuccessful, they won't get anything. Experienced and reputable Decatur personal injury attorneys will always work on a contingency fee plan.
Is there such a thing as a Free Case Review in the Decatur GA area for victims of hit-and-run accidents?
Yes. Most experienced personal injury attorneys offer free case evaluations because they are genuinely concerned about the well-being of their clients. Their focus is to help victims seek fair and just compensation from those who have negligently harmed them.
What are the steps involved in filing a personal injury lawsuit after being injured by the at-fault driver in a hit-and-run accident?
Before we describe the various steps involved in filing a personal injury lawsuit, it is worth noting that all hit-and-run accidents are unique. In this regard, the timeline of a personal injury case can vary a great deal based on the severity of the victim's injuries, the complexity of the case, and the defendant's level of cooperation.
What are the steps involved in filing a personal injury lawsuit after being injured by another driver in a hit-and-run incident?
Filing a personal injury lawsuit following a hit-and-run crash involves a multi-step process. This is why the intervention of an experienced attorney who specializes in hit-and-run accident claims. An attorney will give you a better idea of what to expect throughout the entire claims process, including the amount to expect as your potential compensation. The steps involved in a personal injury lawsuit generally include:
Compilation of facts.
Collection of evidence.
Evaluation of your damages.
Establishing liability.
Giving depositions.
Negotiating a settlement.
Your Decatur personal injury attorney will also represent you in a court of law should the negotiations fail to result in a favorable financial settlement. Your attorney will also guide you at each step of your lawsuit and answer any questions you might have.
Are pedestrian accident injuries typically covered under the same laws as motor vehicle accidents?
Yes. Just like in the case of motor vehicle collisions, drivers who strike pedestrians can face both criminal and civil consequences. Depending on the circumstances surrounding the crash, criminal penalties might include probation, driver's license compensation, and fines. Also, injured pedestrians can file civil lawsuits against the at-fault driver for damages suffered as a result of the crash. That's why it is important to seek legal advice from a Decatur pedestrian accident lawyer.
Does hiring an experienced Decatur GA car accident attorney increase your chances of getting compensation if you are injured by another driver in a hit-and-run incident?
Yes, having an experienced attorney increases your chance of getting compensation in a personal injury lawsuit. Dealing with insurance companies can be very draining, and an experienced hit-and-run accident lawyer makes all the difference in the claims process.
How might motorcycle accidents be handled differently than standard auto accidents when it comes to legal representation and dealings with an insurance company?
Many people mistakenly assume that motorcycle accidents are handled the same way as auto accidents when it comes to seeking compensation for injuries. Below are a few ways in which motorcycle accidents are different from car accidents when it comes to legal representation.
Unfair prejudice to motorcyclists: Unfortunately, motorcycle accident victims will often face challenges in court from jurors who view bikers as inherently reckless. Even though reckless bikers are the minority, this particular stereotype is generally applied to careful riders as well. This is why a reputable and experienced lawyer is crucial in a motorcycle accident personal injury claim.
Motorcyclists usually suffer more severe as well as permanent injuries because of their vulnerability on the road.
Most victims of motorcycle accidents usually require additional compensation for medical expenses and lost long-term wages.
Are there any special considerations that one should take into account when selecting an attorney to represent them following a hit-and-run accident occurring within the Decatur area?
The most important factor to consider when choosing when choosing a lawyer to represent you following a hit-and-run accident is experience. It doesn't matter whether it was a minor or major auto accident. Hire an attorney who has experience handling hit-and-run accident claims with insurance companies. The highly experienced hit-and-run attorneys at Scholle Law will make the entire process easier for you and ensure you get the monetary compensation you deserve for your losses.