Decatur Distracted Driving Accident Attorney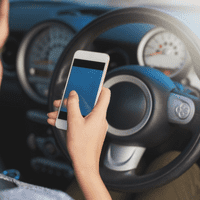 Risky driving habits result in hundreds of thousands of motor vehicle injuries and thousands of fatalities every year in the United States. While most drivers see the risks and dangers of driving while intoxicated or speeding, many distracted driving behaviors seem acceptable and harmless.
Receiving a call from your spouse, texting or emailing your boss, sipping your favorite cup of coffee, or randomly thinking about an upcoming event are all common, everyday activities that are pretty harmless. But when you engage in these simple actions while driving, they are highly likely to distract your attention, increasing your risk of causing a costly, injurious, and even a deadly car crash.
Georgia Distracted Driving Accidents Statistics
In the state of Georgia, distracted drivers account for nearly 3% of fatal vehicle accidents. According to the NHTSA, there were at least 40 fatal auto accidents that involved confirmed distraction in 2019 and 60 the previous year. Of the 40 fatal accidents in 2019, nearly 80% of happened at non-intersections. What's more, distracted driving accounted for about 45% of the 7,308 serious injury crashes that occurred that particular year.
According to a report filed by the Governors Highway Safety Association, distracted driving accidents caused 3,142 fatalities in 2020. In addition to these deaths, NHTSA projects that these kinds of accidents injure more than 400,000 people annually.
What Is Distracted Driving?
Distracted driving simply means engaging in another activity that draws your attention away from driving. As earlier explained, distracted driving increases your risk of a motor vehicle accident. Although most people can perform two tasks simultaneously, they cannot pay the utmost attention to both tasks.
Driving is a serious task that requires your full attention as well as concentration. To safely maneuver a vehicle through traffic at a desirable speed and without causing any problem to other road users, you need both hands on the wheel, your eyes on the road, and your mind fully focused on these actions.
Types of Distracted Driving
In the state of Georgia, there are three distinct types of distracted driving:
Visual distractions: A visual distraction is anything that takes your eyes off the road. Cars move very fast when you are driving and can cover a great distance in a relatively short period while you are looking away. And this implies that you could easily run into other vehicles or even veer off the road.
Manual distractions: A manual distraction refers to anything that forces you to take your hands off the steering wheel. Anytime you grab your mobile phone to receive a call or take a sip of your drink, you are falling for a manual distraction. Manual distractions significantly slow your reaction time to sudden obstacles, such as an animal crossing the road or an emerging vehicle.
Cognitive distractions: Cognitive distractions occur when your attention is being distracted by something, even if you still have both hands on the wheel and are looking at the road. Talking hands-free on a headset is a prime example of a cognitive distraction.
What is Considered Distracted Driving in the State of Georgia?
When you are behind the wheel, you should channel your full, undivided attention to the task at hand because even the slightest form of distraction can mean a fatal mistake.
Below are some of the most common activities listed as distractions in the state of Georgia:
Texting while driving: Research shows that nearly 20% of car accidents in the United States are caused by texting while driving. Mobile phone distraction rates are very high. Of all the phone-related tasks, texting is arguably the most dangerous.
Talking to passengers: It can be difficult trying not to talk to your passengers. It may even sound rude if you don't. However, talking, laughing, and even looking at your passengers while driving are all forms of distractions and should be avoided.
Using the GPS: It should be noted that setting up your GPS on your phone is just as risky as texting. If you intend to use the GPS, it's highly advisable that you mount it where you can easily see it.
Eating and drinking: Taking a bite out of your favorite burger or drinking any beverage while driving is a distraction that you need to avoid if possible.
Grooming: Most people would want to look their best before getting to their next destination. Even though it's completely understandable, your car might not be the best place to put on blush, lipstick, mascara, or even comb your hair, especially when you are behind the wheel.
Adjusting the music device or stereo system: It's worth noting that adjusting controls can potentially take your eyes off the road for some seconds, which is more than enough to cause a car crash.
Talking on a cell phone or headset: Just like texting, making a call while driving is a distraction that could result in an accident.
Watching videos either from your car's infotainment system or cell phone.
Becoming lost in your thoughts: Driving while confused, fatigued, sad, or angry can all result in an accident.
The Consequences of Distracted Driving:
Even though many people often think that simply taking a bite of a snack or looking at their phone quickly isn't too big of a deal, any form of distracted driving can be hazardous. According to the NHTSA, at least 9 people are killed daily in the United States in traffic accidents that involve a distracted driver.
Car crashes caused by distracted drivers can end lives, and cause severe injuries as well as financial ruin. Thousands of people are killed and injured annually by distracted drivers. Car accidents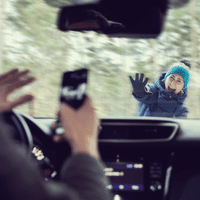 caused by distracted drivers can lead to catastrophic injuries such as spinal cord injury, severe organ damage, broken bones and ligaments, brain injury as well as many other serious personal injuries.
Furthermore, the mental anguish, pain and suffering, and loss of enjoyment of life that can be the result of these kinds of accidents.
Distracted driving accidents can also result in lost income or lost wages, loss of earning capacity, property damage, and substantial medical bills.
Fatalities and injuries from distracted driving usually lead to lawsuits, where victims can sue the driver at fault for causing the injury or wrongful death. Although monetary damages will never heal an injury or replace a lost life, they can help compensate distracted driving accident victims.
This is why you may want to hire an experienced Decatur auto accident attorney to help you navigate the personal injury case against a distracted driver.
Tips on How to Avoid Distracted Driving:
There are a few things drivers can do to prevent distracted driving, including:
Multi-task outside your car: Everyone spends a considerable amount of time in their cars, and it may seem like the best time to get little things done, such as sending text messages, calling friends, smoking a few cigarettes, or even searching for some good music.
Avoid eating while driving: Having a busy schedule should not be an excuse for distracted driving.
If you are fatigued or sleepy, pull off the road: Drowsiness and fatigue increase your risk of a car accident by at least four times.
Try to limit the number of passengers plus the level of activity inside your vehicle.
Use hands-free communication sparingly: It is imperative to note that Georgia's hands-free laws prohibit you as a driver, from using your phone in your hand or supported by any part of your body while driving.
Restrict your pet if you are traveling with them: If your lovely furry friend or any other pet is accompanying you, use a dog carrier seat, crate, or harness to keep them safe and secure.
Avoid driving during busy traffic hours: It is well-documented that driving during rush hour traffic can lead to frustration, stress, or even anger.
Talk To Your Teen About Distracted Driving
If you are a parent, talk to your teen or young adult driver about the regulations and responsibilities of driving. You can share stories and statistics regarding teen driving as well as distracted driving.
Remind them that driving is a task that demands the driver's full focus, attention, and commitment. Emphasize that habits such as making phone calls, sending text messages, eating, or adjusting the car's infotainment system while driving are all dangerous and can cause an accident.
Dealing With a Distracted Driving Accident: Seeking Legal Assistance
If you have been seriously injured or have lost a loved one due to the recklessness of a distracted driver, getting legal help from a qualified and experienced Decatur personal injury attorney at Scholle Law is crucial to ensuring your rights are protected. Accident victims may be entitled to compensation for damages caused by the crash.
A personal injury lawyer can guide you through the entire process of recovering your lost capital and damaged property.
Dealing with the insurance company and then standing up against the driver responsible for your loss in a court of law can be a daunting and intimidating experience. Instead of trying to represent yourself in court, consider working with an experienced personal injury attorney at Scholle Law.
We are a team of dedicated, sympathetic, and highly experienced accident attorneys who will tirelessly fight for your best interests to ensure you receive the most appropriate compensation for your loss. You could receive a financial reward for: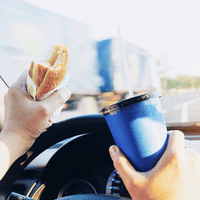 Medical expenses for injuries caused by the car crash.
Emotional torture, pain, and suffering as a result of the accident.
Vehicle repair or replacement due to damage to your car.
Loss of income should the accident result in a loss of job or income.
Other expenses related to the distracted driving accident.
Don't hesitate to contact a Decatur car accident lawyer to discover the type of monetary compensation you may be entitled to. A distracted driving accident lawyer at Scholle Law will not only help you identify your potential recoverable damages but will also file a lawsuit on your behalf.
Summary:
Any activity that takes your focus and attention away from the road is a distraction and significantly increases your risk of an accident. Making phone calls, drinking, eating, vaping, smoking, fiddling around with your car's stereo system, or even putting on makeup while driving are all prime examples of driving distractions.
There are three different types of distraction, including manual, cognitive, and visual distractions. Whereas cognitive distraction involves anything that takes your mind off driving, manual distraction refers to any activity that forces you to take your hand or hands off the steering. On the other hand, a visual distraction takes your eyes away from the road as well as the environment ahead of you.
The consequences of distracted driving are significant. It can not only result in thousands of fatalities and hundreds of thousands of injuries, but can also cause costly property damage.
Speak with A Decatur Distracted Driving Accident Lawyer
If either you or your loved one was injured due to the negligence of a distracted driver, you can speak with a qualified and experienced distracted driving accidents lawyer at Scholle Law for a free consultation. We will aggressively advocate for your financial compensation in a court of law to ensure you get what you deserve.