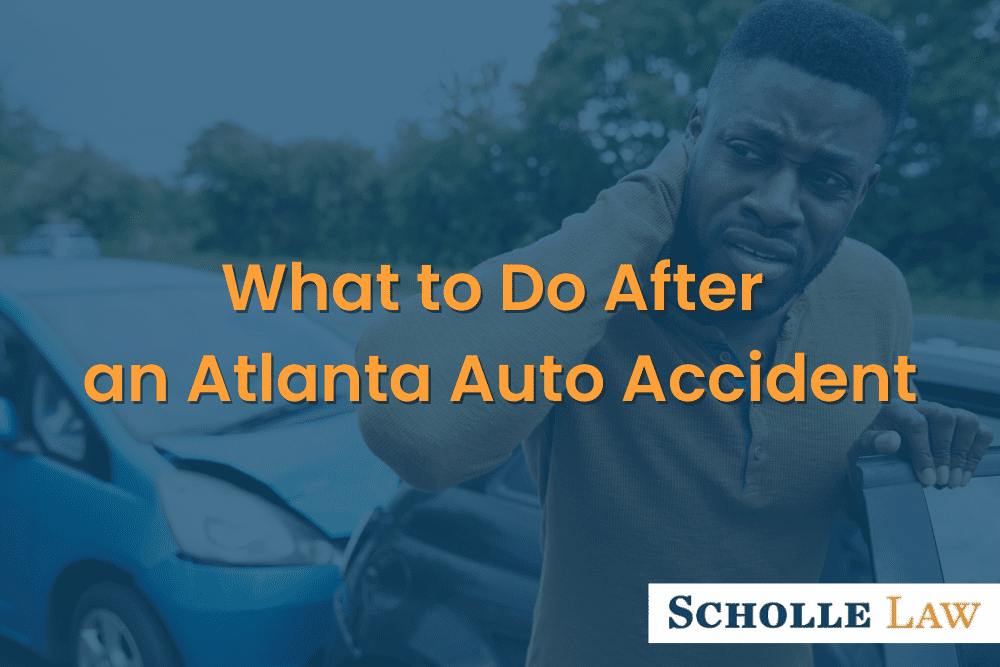 Recently, I was a featured speaker at a National Business Institute educational program about auto injury litigation. This reminded me how important it is that drivers know what to do after an Atlanta auto accident. Some alarming statistics show why we should be concerned for highway and road safety.
Georgia's 2018 Labor Day reports indicate that twice as many lives were taken over this past Labor Day than in 2017. The Georgia Department of Public Safety maintains these statistics and has issued them to the public. Given the rise in serious auto accidents in and around our area, it is more important than ever that you know what to do and what not to do if you are involved in an accident.
Keep These Items in Your Vehicle
Most drivers know that they need to keep important documents in their vehicle in case of an accident or law enforcement stop. Registration and proof of insurance should always be at hand. If you don't have a cell phone with a camera, put a disposable camera in your glove box. If you are involved in an accident are able to do so, take some photos of damage to your vehicle and that of the other driver or drivers. It is also helpful to take some photos of the scene. Only do this if it is safe to do so. Other items that are helpful to keep in your car or truck include a first aid kit, flashlight and flares in case you need to warn other drivers to use caution.
What to Do After an Accident
Accidents can be disorienting and sudden. You could have suffered injury after an auto crash and not know it. Once you are not in harm's way, take a moment to collect yourself and remain calm. If you are able to get out of your vehicle safely, do so. If other vehicles are involved, check on the driver and passengers in case they need medical support. Call 911 for help if that is the case. They should also be checking on you. If your vehicle is operable, move your vehicle off the road to the shoulder if at all possible.
When you can do so safely, exchange insurance and contact information from other drivers involved. If there are witnesses who saw the accident, get their names and contact information. Do not admit fault or accuse other drivers of fault. This will be worked out later. Stay neutral and simply gather the information that will be needed for your insurance and the experts.
How to Handle Contact with Insurance Companies
This is an area of concern for those who have been injured in an accident. How much to say or not say to an insurance carrier (yours or other drivers') if they contact you after an accident.  This is important because they will likely record you with your permission and anything that seems like an admission of fault will be used against you. The other drivers' carriers might try to get you to say things about the accident and how it happened, that are against your best interests. This should be avoided.
Some insurance carriers will try to get you to say precisely what injuries you have, if any. Sometimes injuries do not become clear for a few days or even weeks after an accident. You do not want to go on record saying what your injuries are because they might not be clear yet.
To protect yourself best, contact an attorney who is familiar with auto injury litigation. You are better off talking with a lawyer so that you can avoid saying more than is necessary or speculating about things that might not have happened the way you think they did.
Protections the Law Provides to Injured Victims
In minor accidents, you might want to simply pay your deductible, get your vehicle repaired and then worry about who the investigators and the carrier determine who is at fault. It is also possible that you might be in a position to file a lawsuit against other drivers involved. This needs to be evaluated by those with experience in accidents and injuries. Your lawyer might file an action on your behalf for lost wages, medical expenses and pain and suffering if you the accident was caused by another driver or drivers. It is best to get an attorney involved as soon as possible, to preserve the evidence, ensure there is a thorough investigation and to file an action timely so that you protect your rights.
Contact Scholle Law for guidance after an accident or injury.  There is no fee for our consultation and we do not get paid until your case is completed.