Georgia Overweight Overloaded Cargo Truck Accidents
Overloaded trucks can cause serious accidents, injuries and even death.
We have over 25 years of experience, dedication and a strong record of results fighting for Georgia truck accident victims.
How a semi truck's cargo is loaded in the truck can matter for everyone's safety. When cargo is improperly weighted or the truck is loaded with too much cargo for its size, it can throw off the balance or change how the truck handles. Drivers may not be able to stop in time for traffic or may need to change how they drive to compensate for the excess weight. The results can be deadly: runaway trucks, uncontrolled turns, rear-end crashes, jackknifing and more.
"Trucking companies and insurers will fight tooth and nail to dispute liability whenever possible. This is why you need an aggressive truck accident lawyer who can fight back and represent your best interests."
Contact us now for your FREE consult 
Accidents such as these cause serious, life-changing injuries across Atlanta and Georgia. Fortunately, truck accident victims may be able to recover fair compensation for this kind of injury by filing a lawsuit. But with catastrophic injury claims, hiring an experienced attorney is crucial for making sure that you correctly value the claim, allowing you to request all the compensation you need — both now and in the future.
Scholle Law has represented victims of serious trucking accidents in Metro Atlanta for more than 20 years and built a strong record of results. If you'd like to talk to the experts about your truck accident at a free, no-obligation consultation, don't hesitate to contact us.
Overloaded trucks can cause serious injuries
The Federal Motor Carrier Safety Administration and the state of Georgia regulate how much weight different types of trucks are permitted to carry, and truck manufacturers have specified weight limits for each model. These rules are in place for good reason. Too much weight can strain the truck itself, putting crucial equipment at risk of failure. It can also change how the truck handles by throwing off its balance or adding so much weight that it does not handle normally.
Truck accidents often cause very serious injuries. A large truck can do considerable damage to smaller vehicles around it, especially if it is overloaded. If the crash can be traced back to an unsafe or reckless decision by a trucker, trucking company or third-party loader, they are legally responsible for the injuries they caused.
Overloaded trucks are at higher risk for:
Spilling loads or dropping debris

Tire blowouts

Difficulty stopping for traffic, leading to 

rear-end crashes

Difficulty turning, leading to loss of control or 

swinging turn accidents

Jackknifing

Rollover crashes

Speeding while driving downhill
Who is responsible for an overweight truck?
Because truck drivers are almost always on duty when they get into crashes, the legal aspect of a trucking accident is different from a Metro Atlanta auto accident. Employers are typically responsible for their employees' actions on the job. This means Georgia law permits victims of serious 18-wheeler accidents to hold the trucking company responsible for the negligent actions of the truck driver.
An accident involving an overloaded or overweight truck may also involve a loading company, whose job is to load the truck properly. This company may have been hired by the trucking company, and therefore multiple parties might be liable if the loader leaves the truck in a dangerous condition.
Trucking companies may also be legally responsible if they deliberately overloaded a truck, carelessly failed to check or object to another party's loading work, or turned a blind eye to known problems with the loader or driver involved in a crash. In all of these cases, victims should be able to recover compensation not only from the driver but also from the trucking company and any third-party loader involved.
If I am hurt in a truck accident, is the company employing the at-fault driver liable for my injuries, or am I limited to suing the driver individually?
In most cases, the answer is "Yes, you may sue the company, too." An injured party can sue the company as well as the driver, though there are exceptions.
Georgia truck weight limits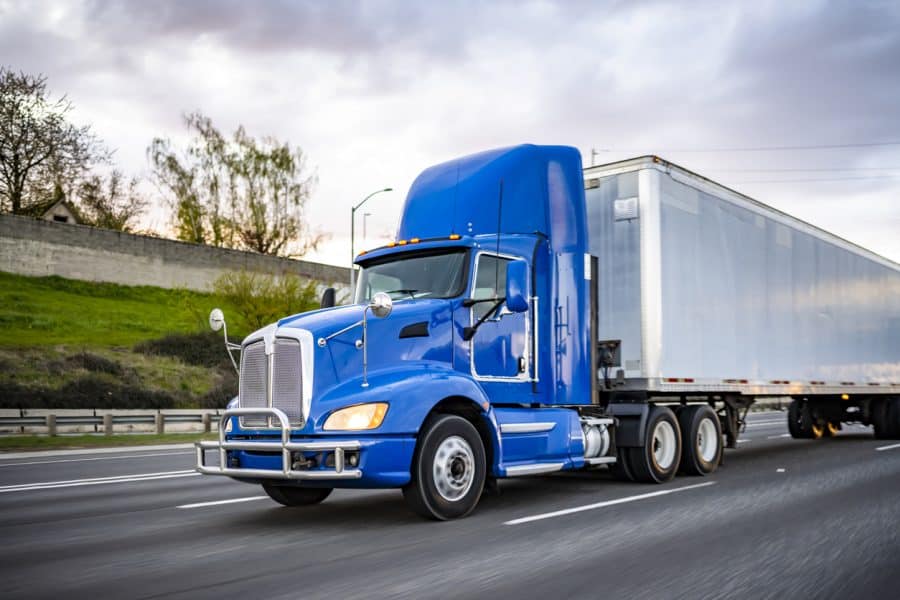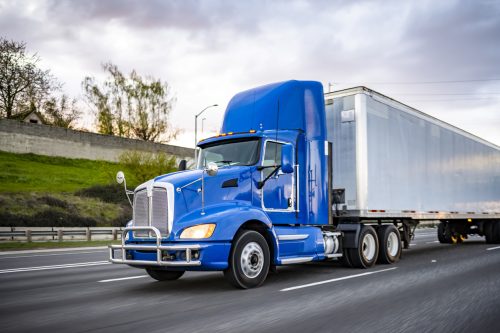 The laws and rules that govern a vehicle's weight restrictions are intended to avoid putting too much stress on the vehicle itself, such as its tires, brakes and axles. Georgia has many stations spread across its highways and interstates for weighing and inspecting commercial vehicles. These stations help prevent unsafe trucks from traveling on our roads, but not every overloaded or improperly weighted truck can be caught.
Any semis, tractor-trailers or other large trucks that drive through the state of Georgia must follow both federal and state weight restrictions. The maximum axle weight that is legal in Georgia is 20,340 pounds (or 40,680 pounds for tandem axles). If the gross weight is greater than 73,280 pounds or the length of the vehicle is greater than 55 feet, the tandem weight limit is 34,000 pounds. The maximum gross weight allowed on 5 axles is 80,000 pounds.
Any vehicle that exceeds these weight limits requires a special permit in Georgia.
Schedule your free consultations with an experienced Georgia trucking accident law firm
If you or a loved one were hurt in a serious accident involving a large truck, don't hesitate to call Scholle Law for help. Our founding lawyer, Charles Scholle, has the highest ratings for his excellence in law practice and ethics, and a reputation for being an attentive advocate providing his clients with the personal support needed at such a challenging time. The Scholle Law team is ready to help you, and we apply the same standards to every case and every client. We care, we work with the greatest skill, and we will keep you informed throughout the process.
We offer free consultations, so there's never any risk or further obligation to you from talking to us about your case. With 4 offices conveniently located  Atlanta,  Duluth , Lawrenceville and Decatur, we can serve clients across Metro Atlanta.