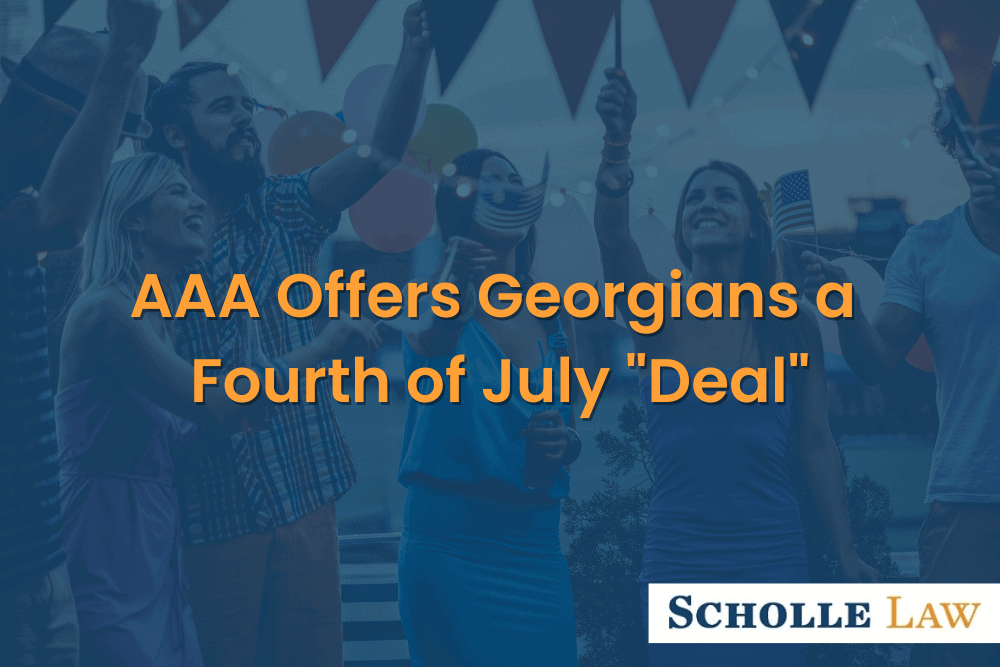 AAA Helps Georgians Avoid Drunk Driving 
The American Automobile Association safety arm is very busy this time of year. The Fourth of July weekend is an important one for road travel and many happy celebrations of our nation's freedoms. One of the more significant things about this holiday is the concern about drunk driving and highway safety. So much so, the AAA wants Georgia residents to know that they should not drink and drive … and to avoid that they will provide a ride, for free through July 5, 2017. Yes, for free.
The AAA calls this program Tow to Go and it is available on other holidays and in a few other states as well. It is completely confidential so that those using it do not have to be concerned about their privacy and a need for a ride. If folks have had more to drink than would enable them to drive safely, all that is needed is a phone to call for a FREE ride. You don't have to be a AAA member to use this service. The telephone number for the free ride is 855-286-9246 — a tow truck will provide a ride as long as it is within 10 miles of the location pick up and is a home or other safe location. The program is co-sponsored by Budweiser and the Safety Foundation arm of the AAA.
This program has been around for nearly two decades. The AAA's statistics show that close to 25,000 drivers have used this service where it is offered. Keeping impaired drivers off the road is a key to avoiding serious injuries and fatal accidents. For those who are not able to designate a driver, this program will help get folks home safely. Other possible sober rides include AAA's Sober Ride, Saferide America and Metro America Safe Drivers. Given the grim statistics for serious and fatal accidents over Fourth of July holiday weekends in the past, this program could save lives.
While We Celebrate Freedom, Let's Stay Safe
The Fourth of July is one of those holidays families and friends look forward to … not only the long weekend, but cook outs, fun with friends and fireworks. In addition to our roadways being most dangerous over this holiday, there is another big danger associated with the Fourth … fireworks.
Every year, many Americans are injured, burned or harmed by fireworks. Every year warnings are given and some ignore them and live to regret that they have. Every year there are tragic stories of Americans who have suffered severe injuries due to fireworks. It turns out that even Safe and Sane fireworks are actually not so safe at all. Sparklers, for example, have caused serious injures. In recent years, small children have been the majority of those injured by sparklers. Most people do not realize how hot these seemingly harmless sparklers get … over 100o degrees Fahrenheit. This temperature alone can cause serious injury if something goes wrong, and it does. Nearly 1000 people were injured in a recent Fourth of July weekend, just by sparklers.
So as we celebrate this weekend, Scholle Law reminds everyone that there are options to stay safe and sound. We hope all Georgians have a wonderful holiday with gratitude for our freedoms we all cherish as Americans. Stay safe by calling for a ride or learning about how to use fireworks safely.