"Uplifting" is a word I rarely use to describe news stories that center around car accidents, but I just read one story that fits the description. It's about a Glynn County man who turned his grief over the death of his son in a Georgia car accident into action, resulting in something positive for both himself and hopefully a great many more Georgia residents.
Bob Coleman was devastated by his son's death in a collision on Glynn County's St. Simons Island causeway. But after a period of debilitating grief, he did his homework, and realized he wasn't the only one who'd lost a loved one on that road. Over the years, several deadly accidents had occurred on the causeway, many of them head-on collisions that could have been prevented with a simple concrete road divider.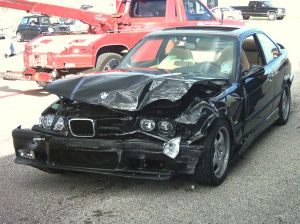 So Coleman got to work. Over fifteen years, he became a vocal proponent of making St. Simons Island causeway safer. And now his campaign has paid off: the Georgia Department of Transportation announced on Friday it had awarded a contract to Alpharetta traffic construction company L.C. Whiteford to build a divider, to be completed next year.

The divider should virtually eliminate the deadliest traffic accidents on this Georgia road: head-on collisions. There may be a few drawbacks, including a lack of shoulders on the bridges, which make it hard for emergency vehicles to get to an accident site, and also could present a problem in the case of a necessary traffic detour.
Nevertheless, Coleman is confident the divider will do more good than harm. I hope he's right, and congratulate him on his efforts to make his community safer. Let's all hope we see more positive action like this throughout Georgia, and fewer Georgia car accident deaths as a result.
If you or a loved one have been seriously injured or killed in a head-on collision, you know how that one moment can turn your life upside down. At the Law Offices of P. Charles Scholle, P.C., we know what you're going through, and we're here to see you through it. Our seasoned Georgia head-on collision lawyers will do everything they can to see you get the maximum compensation you deserve.
For a free, private consultation at our main Gwinnett County law office, or one of our regional offices in Duluth, Decatur, Buckhead or the Perimeter, give us a call or contact us online today.