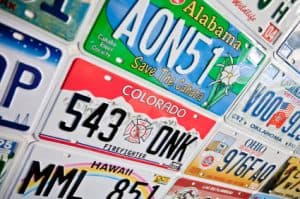 As the holiday season approaches, we want to focus on two important things: your family's safety and the kindness in our country and how these sometimes merge together when we least expect it. Rather than focusing on our divides, we want to focus on what makes us great as a nation — our community spirit. We work very hard to bring information to our readers about vehicle safety and staying safe on our roads. We have written recently that some of the news is not good — our fatality rates are on the rise in America. When accidents do happen and injury occurs, we find ways to cope. One of those ways is to focus on the good things that happen every day in America and how we help one another.
One recent story has not only warmed our hearts, but is a testament to the kindness of our first responders. In Hall County, Georgia earlier this week, a story emerged about firefighters who calmed the fear of a child by singing to her. The story which first appeared on MyAtlantaMomsClub.com is now going viral. Earlier this month, a mom lost control of her car. After her vehicle struck a tree, her hand was severely injured and she was taken to the hospital by ambulance. Her autistic daughter was frightened and crying. Her daughter is not able to speak. The injured mom asked the firefighters to sing the children's song Wheels on the Bus to her daughter. They did, for the entire 20 minutes on the way to the hospital. The mom said as long as they were singing and her child was not crying, she knew that her daughter would be ok. Stories like this of kindness and caring are important. They remind us that we need one another and at times of crisis, we often find the kindness we need in unexpected places.
Which brings us to another recent story of kindness this week. The story of a super star biker and a Veteran's Day biker out for a Foreign Legion event in New Jersey. After the biker noticed a man stranded with his bike on the side of the road, he stopped to help. It turned out to be Bruce Springsteen who was riding in his old hometown when his bike broke down. When the two realized Bruce's bike was not fixable and could not be ridden, Bruce hopped on his new friend's bike. They eventually ended up in a local tavern having a beer until Bruce got transportation.  The Freehold Foreign Legion office says Springsteen is eligible to be a member since his dad was a Vet.
At Scholle Law, our law practice focuses on helping those who have suffered injury after an accident. We also help those who have lost a family member or members due to a fatal crash or accident. In our work we hear of stories like these. Ones in which people help people when there is danger or crisis. One of the most gratifying things about helping injured victims is getting to know their life stories and getting to know their families.