I am asked this question all the time in my practice by people who have been seriously injured in an auto accident, truck accident or motorcycle accident. After all, a personal injury or wrongful death wreck case is not really worth pursuing unless the offending driver had insurance, right? Well, unless the person that hit you is really wealthy, that's right. Of course, if that tortfeasor was wealthy, he or she would probably have insurance. You are much more likely to be hit by a poor person or be a victim of a drunk driver without insurance. Why is that so? Think about it. I could get into the socio-economics of that debate, but I have limited space here. Here's what to do if you want to find out if the other driver or drivers in your accident had auto insurance.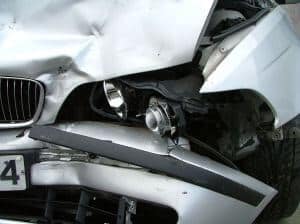 First, go to the Georgia Motor Vehicle Accident Report. A Georgia accident report has conspicuous blanks for the insurance information of all parties. Police officers are required to obtain insurance for both drivers in a wreck, and I have found they do a very good job. Making sure all the parties have the insurance information of the others is really the main point of the accident report process. Contrary to popular belief, it is not to assign blame. With the insurance info in the hands of the parties, the officer and his department can rely on the insurance companies to sort out the details while they get back to protecting and serving. It is against Georgia law to drive without insurance, and an officer can and will arrest a driver who he discovers does not have insurance at the scene of a wreck.
Second, if the Georgia accident report does not exist or does not reveal the insurance company, you have the right to ask the other driver to give you his insurance information. The Official Code of Georgia § 33-3-28 (a)(2) requires an insured to disclose the name of his or her insurer within thirty (30) days of receiving a written request for that information from the claimant. If you read the statute, however, you will discover that it is relatively toothless. There are no useful penalties for failure to comply. You could sue the other driver, but you might as well sue him for your injuries.
Third, you can try the Georgia Department of Revenue – Motor Vehicle Division – (404) 362-6500. This office is the official repository for this information in Georgia. However, you need the vehicle identification number of other driver's car or truck.
Fourth, you can go to an experienced Georgia personal injury attorney. If you have a case the lawyer will accept, he will start by making a demand pursuant to Official Code of Georgia § 33-3-28 (a)(2). If all else fails, he or she can just file suit. The courts will require the surrender of the insurance information. In many cases, there are not one but several policies that can pay your claim. Many times this insurance is "stackable" meaning that you could obtain the policy limits of several policies, thereby increasing the total recovery.