The Georgia Motor Vehicle Accident Report is a standardized form that was designed by the Georgia Department of Transportation. Accident reports were once the province of the Department of Motor Vehicle Services, but according to the DOT:
"House Bill 501, enacted by the General Assembly in the 2005 Legislative Session, approved as of July 1, 2005, disbanded the DMVS and transferred the responsibility for issuing driver's licenses and maintaining driving records to the Department of Driver Services (DDS) and the responsibility of the statewide repository for Georgia Uniform Motor Vehicle Accident Reports (GUMVAR) to GDOT."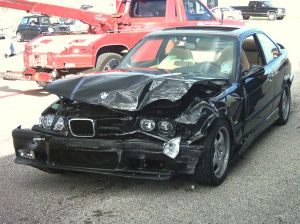 The DOT is also the statewide keeper of these documents, meaning that the agency is supposed to have a copy of every official accident report completed anywhere in the state. If you were involved in a car accident in Atlanta or nearby area, then you probably have the contact information drafted by the officer at the scene, who told you when and where to pick up your copy. However, if you did not speak to the officer because of serious injuries from the auto accident, or if you have difficulty obtaining the Georgia accident report, then you can order a copy from an accident that occurred anywhere in the state by submitting to the DOT office in Atlanta the Individual Request for Crash Report. The form is the same regardless of whether you were involved in an accident with a tractor trailer truck, commercial vehicle, bus, recreational vehicle or any similar vehicle. Motorcyle crashes are also covered by these standard reports, while boating accidents are not. Make sure you get the Georgia Accident Report Overlay, so that you can interpret the report.
To get a report, you have to show you have a valid interest in obtaining the report by satisfying one of the following criteria:
• You were involved in the accident;
• Your property was damaged in the accident;
• You were injured in the accident;
• Your minor child was injured in the accident;
• You witnessed the accident;
• You are an attorney for one of the parties involved in the accident;
• Some other valid reason.
To request a copy of the accident report, go to the police station of the officer who was in charge at the scene. Alternatively, you can contact:
GDOT Crash Reporting Unit
Shackleford Building #24
935 East Confederate Ave
Atlanta, GA 30316
Phone: (404) 635-8109
Crash Reporting Fax: (404) 635-8175
FARS Fax: (404) 635-8174
Or call:
Norm Cressman
Phone: (404) 635-8131
Fax: (404) 635-8116
Usually, the insurance report is required for the insurance company to resolve your claim. If you have been seriously injured in the accident, before you contact the insurance company, you should contact an experienced personal injury attorney.