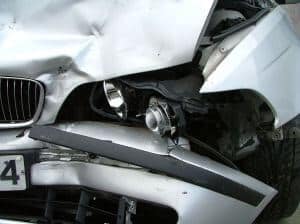 There are few words to describe the terrible loss recently suffered by a Douglas County family. A tragic car accident turned deadly, not because of the accident itself, but because of what happened after it took place. First, our hearts are with the family as they suffer the loss of their loved one. The facts surrounding this situation are worthy of consideration. While traveling back from Florida and having traveled there to see a very ill relative, the Georgia family's truck was involved in a crash that did not cause injury. However, after the accident the Douglas County man got out of his truck while his family waited inside the vehicle. The man's wife was reportedly calling 911 to get support. But as the man reviewed the damage, another driver hit the man as his family sat in their truck. His injuries were fatal.
Reports of the fatal crash indicate that the Florida driver involved in the second accident was present and remained on the scene, which is also required under Georgia law. Under our motor vehicle laws, drivers involved in an accident must stop. Official Code of Georgia section 40-6-270 requires that drivers involved in a crash that causes injury or damage must stop and exchange information and in some cases help get emergency or medical support if the other driver is injured. Unfortunately, the Florida driver who was involved in the first crash with the Georgia resident, which ultimately caused his death, left the scene after an initial stop. It was later reported that his vehicle was located through witness tips. The identity of person who had been behind the wheel is still not known by authorities. Authorities have made it clear that they need to speak with the person since it is unknown how the first crash happened and who might have been at fault for it. Having been a witness to a situation that ultimately took someone's life — the other driver could have very valuable information to share and should come forward.

Among the many things that this tragedy causes us to consider is — what is the safest thing to do if we are involved in a crash and need to get out of our vehicle? One of the more obvious things we can do after a crash is try to drive the vehicle to the side of the road. This should be done if no one involved is seriously or fatally injured. Safely getting your vehicle to the road's shoulder — if it can be safely driven — is required under Georgia Official Code of Georgia Annotated section 40-6-275(c). But under this same provision, when there is a serious or fatal injury the vehicle should not be moved. This is so that authorities can properly document the accident scene (Official Code of Georgia Annotated section 40-6-275(g)).
In addition, to avoid being hit by other vehicles as happened in this Florida crash, if you cannot safely move your vehicle to the road's shoulder it might be safest for you to remain in your vehicle with your seatbelt fastened. This really depends upon the circumstances and although stunned after a crash, it is helpful to stay calm and consider the best option as quickly as possible. Turning on your hazard warning lights and calling emergency support is very important under any circumstances. Once help is present, traffic can be better directed around your disabled vehicle. Sometimes it is even possible to put out flares if you have them in your vehicle, but only do this if you can do so safely. These can warn other drivers that they need to slow down.
After an accident you might not feel like yourself. These situations can cause shock and trauma and the best way to cope is to get support. In my work as an Atlanta car accident lawyer, I have had helped many many victims over my two decades in practice. Please contact me at any time for an evaluation of your crash and injuries, at no cost to you.