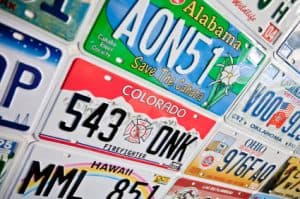 Drowsy Driving Ends in Tragedy
The long summer days tend to make for longer driving days. This can become dangerous as drivers have more daylight to travel, but still need rest. With summer travel reaching its height and as we approach Independence Day weekend, we want to remind readers about driving while drowsy and the hazards this presents. Just this past week, the Associated Press reports that a Claxton, Georgia man lost his life when his co-worker likely fell asleep at the wheel. Sadly, the driver was allegedly warned to pull over and rest before continuing their deadly trip which ended in a head-on collision that killed five.
We may have some rare insight into what happened in this tragedy. Reportedly, a young man called his mom while traveling from Virginia back to his home in Georgia. He was heading home with two co-workers after a moving job. The young man called to say that he was worried about his colleague who was getting sleepy at the wheel. According to the mom, her son even passed the phone to the driver and she asked him to pull over at a rest stop before continuing to drive. Only a few minutes later, the driver crossed the median on Interstate 16 and struck another car. All three passengers in his vehicle passed away as did a woman and her step son who were hit by the sleepy driver. Although the mom's account is not confirmed, the Georgia State Patrol is investigating the crash and its cause.
How To Avoid Driving Drowsy
This deadly Georgia crash reminds us again of the serious dangers of driving sleepy. It is difficult for drivers to notice when they are getting tired, but here are some ways to avoid this situation. If you are feeling tired while driving, pull over to a safe location and take a nap. Even a short nap can help. Before a long day of driving, get in a run or a brisk walk. This physical activity is helpful for alertness and wakefulness. If you need to stay awake for the short term, caffeine is helpful, but will wear off and is not a substitute for good rest. Driving during times that you are normally awake is best. Drivers are more susceptible to drowsy driving during the night time hours and after lunch.
It is estimated that about 40,000 injuries and 1,550 fatalities occur each year in America. During the summer travel months with more vehicles on the road, the American Automobile Association (AAA) has cautioned drivers to be aware of the signs on fatigue. Several years ago, the National Sleep Foundation surveyed about 1,000 drivers to ask them about sleepy or drowsy driving. Nearly 60 percent of these drivers reported that they had driven in this condition during the prior year.
The symptoms of drowsiness while driving can be difficult to notice. But drivers need to be vigilant to pay attention to the subtle ways that sleepiness creeps in, because it takes only a second or two for disaster to result. Some drivers use various techniques to try to stay awake. But a loud radio or an open window is not going to keep you awake if you are getting drowsy. The best way to avoid driving sleepy is to get rest the night before a long drive.
If you or a family member have been in an accident involving a sleepy driver, you need support and guidance. Scholle Law represents those harmed or injured in accidents of all kinds. Contact our law firm for a free consultation regarding your accident or injury.