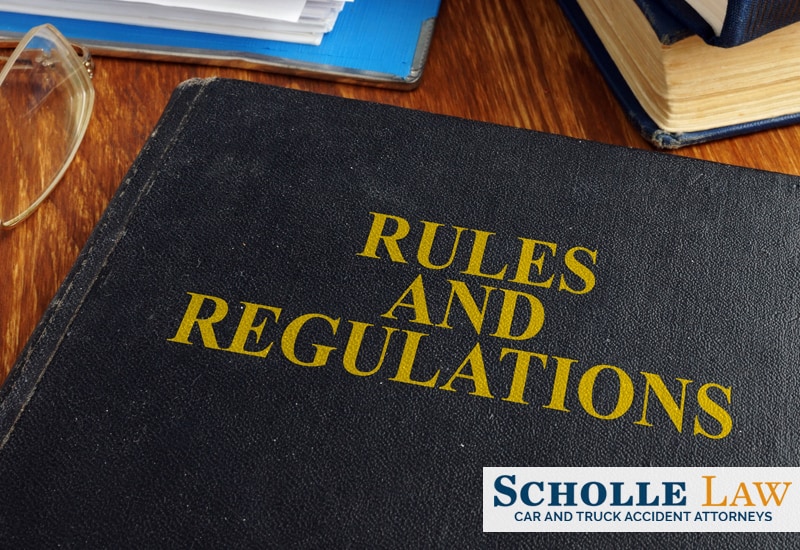 What are the requirements and rules of practicing law in the state of Georgia?
Not just anyone can call themselves a board-certified lawyer or attorney in Georgia. To obtain this professional designation, individuals must meet strict standards and take the right steps to prove that they have the knowledge, training, expertise and qualifications to practice law.
To become a lawyer in Georgia, you must first obtain an undergraduate degree. Second, you must take the LSAT (Law School Admission Test) and be admitted to a law school. Third, you must graduate law school with a Juris Doctor (J.D.) degree and take the Georgia Bar Exam. Finally, you must also complete a 2-step application process, including an Application for Certification of Fitness to Practice Law in Georgia and a Bar Examination Application.
If you're looking for a qualified personal injury lawyer in Atlanta, GA, look no further than Scholle Law. Our experienced and knowledgeable attorneys have the credentials and expertise necessary to skillfully represent you.
Continue reading to learn more about the steps we've taken (and all board certified attorneys must take) to practice law in Georgia.
The bar exam
Aside from attending law school and earning a J.D. degree, one of the biggest hurdles a law student must overcome if they want to practice law professionally is the bar exam.
The Georgia Bar Exam is a 2-day test, covering business organizations, civil procedure, criminal law procedure, commercial paper, constitutional law, contracts, evidence, family law, judicial administration (state rules), non-monetary remedies, practice and procedure (state and federal), professional ethics, real estate property, torts, trusts, wills and estates.
The Georgia Bar Exam is only administered twice a year. After taking the exam, a prospective lawyer has to wait 12-14 weeks before the results are released.
The oath
Once you pass the exam, you must be introduced to a judge to take an oath and be sworn in. The Court will administer the following oath:
I, (their name), swear that I will truly and honestly, justly and uprightly conduct myself as a member of this learned profession and in accordance with the Georgia Rules of Professional Conduct, as an attorney and counselor, and that I will support and defend the Constitution of the United States and the Constitution of the State of Georgia. So, help me God.
The judge who swore you in, then informs the State Bar of Georgia that you have been introduced to the Court and have been sworn in. The next step is to register with the State Bar of Georgia, pay a membership fee, and receive a bar number.
Only after all of these steps are followed is a person licensed to practice law in the state of Georgia.
Attorney vs. lawyer
Even though a person has earned a Juris Doctorate degree, they may never take or pass the bar exam. Some people differentiate a person who has attended law school and studies the law as a lawyer, while an attorney is someone who has attended law school, passed the bar and has the right to represent clients in court. However, as a general rule, the terms "lawyer" and "attorney" are interchangeable.
Practice area specialization
Some lawyers focus their legal practice in specific areas, such as criminal law, immigration, entertainment or aviation law, real estate, domestic law, and countless other specialties. Other attorneys do not practice law on a day-to-day basis. Some have a private practice, while others are part of a law firm with several lawyers.
The duty of a Georgia lawyer
In addition to being private citizens, lawyers are also officers of the Court. In their professional capacity, lawyers advise and represent their clients in various ways:
As a legal representative, the lawyer represents the client's interest.
As an advisor, they should provide clients a clear and concise understanding of their legal rights and obligations.
As an advocate, the lawyer can represent their client in a court of law.
As a negotiator, they seek a result which is advantageous to the client.
In all professional roles, a lawyer is obligated to zealously represent their client's position.
The role of the judicial system
The judicial system is considered adversarial because there are 2 distinct sides. The "plaintiff" initiates legal action. The other, accused of committing an infraction, is the "defendant." While the parties are adversarial, the judicial system and the Court itself, is supposed to be neutral.
You have probably seen a statue of Lady Justice. Justice is a lady because in Roman mythology, the goddess of justice was Justitia, which over time and translation was shortened to "Justia." She is usually blindfolded, holding the scales of justice in one hand, and a sword in the other. The blindfold is an indication that the law should not be influenced by politics, wealth or fame.
The scales held by Lady Justice are equal, representing the obligation of the law to weigh the evidence presented to the court. In other words, each side of a case should be considered equally, so that in the end, there is justice.
The sword represents enforcement and respect, meaning justice prevails. The unsheathed sword signifies that justice is transparent, and the double-edged blade implies that once evidence has been presented and considered, not only can justice rule against either party, it is prepared to enforce the ruling and protect or defend the innocent party.
Georgia's Rules of Professional Conduct
Lawyers who are licensed to practice in Georgia are held to high moral and ethical standards. These rules are governed by the Supreme Court of Georgia. All Georgia attorneys, whether they practice civil law or criminal law, are bound by the Georgia Rules of Professional Conduct. Violation of any of the Rules of Conduct may result in disciplinary action. The State Bar of Georgia's Office of the General Counsel investigates and prosecutes alleged rules of ethics violations.
The rules are contained in Part IV, Chapter 1 of the Bar Rules, which is part of the Georgia State Bar Handbook. In addition to clearly laying the ethical rules that all lawyers must follow, the Georgia Rules of Professional Conduct warns attorneys that disciplinary action will depend on the circumstances, the seriousness of the violation, and any previous violations.
These rules are designed to provide guidance and regulate professional conduct among attorneys.
For starters, legal representation should be diligent. Lawyers should maintain regular communication with clients, keeping client information confidential. There is no required time a lawyer must keep closed client files.
In order to avoid the ongoing need for additional storage, most courts now require that documents be e-filed. As a result, law offices have increasingly made the transition to digital files. Some original documents should be kept or provided to the client. Trust and the attorney's IOLTA ("Interest on Lawyers' Trust Accounts") records should be kept at least 6 years.
A lawyer should not use the legal process to intimidate. In addition, a lawyer should always be respectful of the law and those who serve it, including judges, opposing counsel and public officials. A lawyer should always improve the administration of justice and the quality of the legal profession. Attorneys should willingly volunteer a portion of their time to those who cannot afford an attorney.
How to find a qualified Georgia attorney near you
The Consumer Assistance Program can offer resources, including the Find a Lawyer link on the Georgia Bar Association website. Simply enter the type of lawyer you need, along with your city or zip code, for a list of attorneys in your area who specialize in that type of law. You can then limit your search to only view attorneys who offer free consultations and who are accepting new clients.
Another suggestion for locating a qualified legal expert is to contact your local bar association. Some cities and counties within the state of Georgia have a local bar association, such as the Atlanta Bar Association or the Gwinnett County Bar Association. There are also bar associations whose members focus on a particular professional interest or specialty such as the Georgia Trial Lawyers Association, Georgia Council of Adoption Lawyers or the Georgia Hispanic Bar Association.
When to file a complaint against a bad lawyer
Most attorney complaints are the result of communication difficulties between attorney and client. Attorneys depend on the client to communicate with them. The client needs to inform the attorney of life-changing events such as a relocation or change of phone number. At the same time, client's need reassurance that their case is progressing and has not been forgotten. They also want to know of impending deadlines before the last minute.
Of course, there are those times when a grievance must be filed as part of the disciplinary process. These are usually the more serious infractions—for example, if the lawyer has misappropriated funds or engaged in criminal conduct.
Some rules use the words "may" or "should," meaning they expect a certain behavior. According to the Georgia Rules of Professional Conduct, disciplinary action shall not be taken when the lawyer's conduct falls within the boundaries of such discretion.
Other rules use the terms "shall" and "shall not" to define a required conduct, with a consequence including possible professional discipline. Discretionary rules and disciplinary rules, when combined, provide overall guidance for lawyers to remain in compliance with the rules.
Scholle Law is committed to ethical and excellent legal representation
The Rules of Professional Conduct are only a small part of the set of moral guidelines and ethical considerations that govern lawyers in Georgia. Professional attorneys must also abide by local court rules, Rules of Civil Procedure, statutes, Rules of Evidence, and exceptions to the rules.
The purpose of all of these rules is to provide guidance for lawyers to understand the intent of the rule, to self-assess their conduct and willingness to comply and, as a last resort, to provide regulation of undesirable conduct through disciplinary action.
Scholle Law takes pride in the professionalism of our attorneys and staff. We listen carefully and offer reliable, confident and trustworthy representation. Our experience and ability to see the big picture, allows us to provide our clients with actionable advice they can understand. But don't just take our word for it! Our law firm reviews prove our commitment to serving the best interests of our clients.
Contact us to schedule your free consultation.