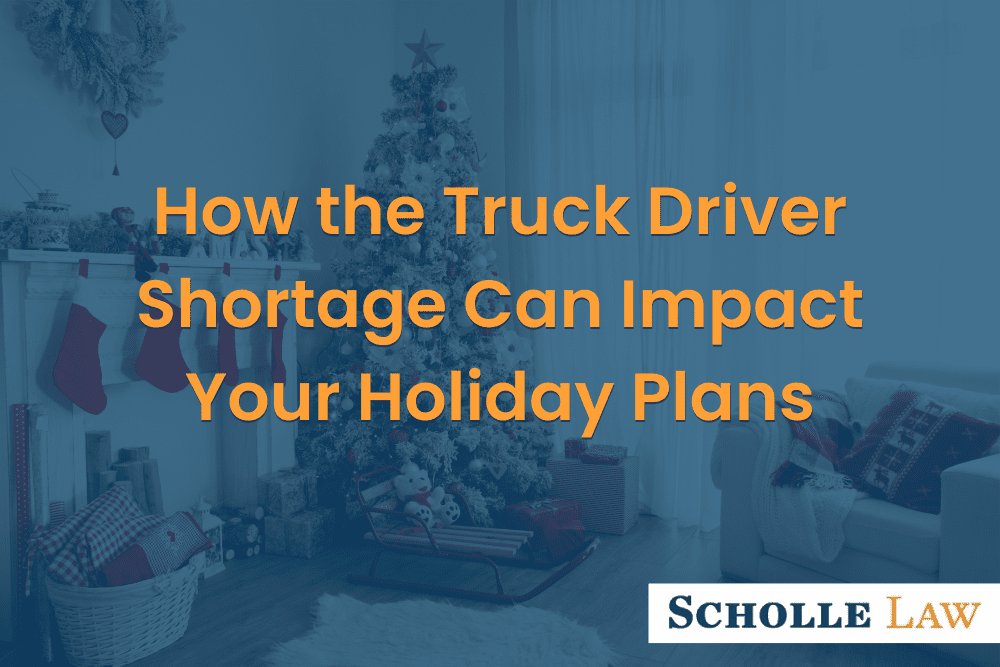 We are already about halfway through November, meaning millions of people across the globe will soon be shopping for gifts, decorations and more if they have not already. Consumers will  expect to find stores full of toys, food, trinkets, and other holiday essentials. Unfortunately, the current issues with the global supply chain could mean empty shelves and stockings full of I-O-Us.
For the past few years, America has been in the midst of a truck driver shortage. Resources have been stretched thin and drivers have been pushed to their limits to make up the difference. But this year looks like it could be much different.
Before the COVID-19 pandemic, the trucking industry had a shortage of about 61,500 drivers. This year, however, the shortage has only grown: There are now about 80,000 truck drivers needed, a 30% increase over last year. And with an impending vaccine mandate, the shortage is expected to get worse before it gets better – if it ever gets better.
Why there is such a labor shortage has quite a few answers, but the most important thing to know is that, without drivers, store shelves will likely look a bit bare this year. In addition, the drivers that are still working are now facing longer hours and tighter schedules, increasing the risk of truck accidents. Plus, rookie drivers who are working their first holiday season may get overwhelmed and may be too inexperienced to make the right decisions behind the wheel, which can be deadly to others on the road.
If you are in an 18-wheeler accident this holiday season, we are here to help. The attorneys Scholle Law have decades of experience representing clients injured or killed in tractor trailer wrecks in Georgia.  Give us a call at (866) 592-1296 or contact us online today for a free, no-obligation consultation with an Atlanta truck accident lawyer.
What Is Causing the Shortage?
There are myriad factors that are contributing to the national truck driver shortage. Perhaps the most important reason there are fewer drivers is the low wages and long hours they face. According to the Bureau of Labor Statistics, the median pay for truck drivers is just over $47,000 a year – and truck owner/operators who are independent contractors often have to pay for their own fuel, food, vehicle maintenance, and other expenses. In addition, when you consider that most truck drivers work at least 60 to 70 hours a week, and the wages do not seem too enticing.
The demographics of the industry are also leading to far fewer drivers than the country needs. The average truck driver is a 55-year-old male. However, many truck drivers retire around this age, and that has left the industry crippled. To combat this issue, a new bill has been introduced to change truck driver age requirements. Current laws state that a driver must be at least 21 to hold an interstate commercial driver's license. The new Developing Responsible Individuals for a Vibrant Economy (DRIVE Safe) Act would allow drivers as young as 18 to drive semi-trucks.
Finally, as the United States faces the "Great Resignation," the trucking industry has not been spared. Similar to other industries, truckers are leaving their jobs in droves in search of a better career. In fact, some experts say there is not a driver "shortage," per se, but rather driver retention is the issue. In fact, an estimated 90 percent of drivers leave the trucking industry within a year. With poor working conditions, isolation and unfair pay structures, it is no wonder drivers are heading for greener pastures.
The Economic Effects of the Truck Driver Shortage
Whether you are driving through Spaghetti Junction or down Ronald Reagan Boulevard, you will almost certainly drive near a semi-truck every time you go on a major roadway. But you may not think about how critical these massive vehicles are to our economy.
Without semi-trucks, products will sit in shipping containers in cargo ports or in warehouses across the country instead of being stocked on store shelves. As scary as they can be on the road, 18-wheelers are the backbone of the economy, moving over 70 percent of goods across the country.
As the holiday season rapidly approaches, this means there will be fewer options on store shelves – and online shopping likely will not be any better. If you have gone shopping for decorations already this year, there is a good chance that what you saw is all that will be available this season. This is particularly evident if you plan to go shopping for a Christmas tree, especially an artificial one. If you are even able to find one, you can expect to pay top dollar for it.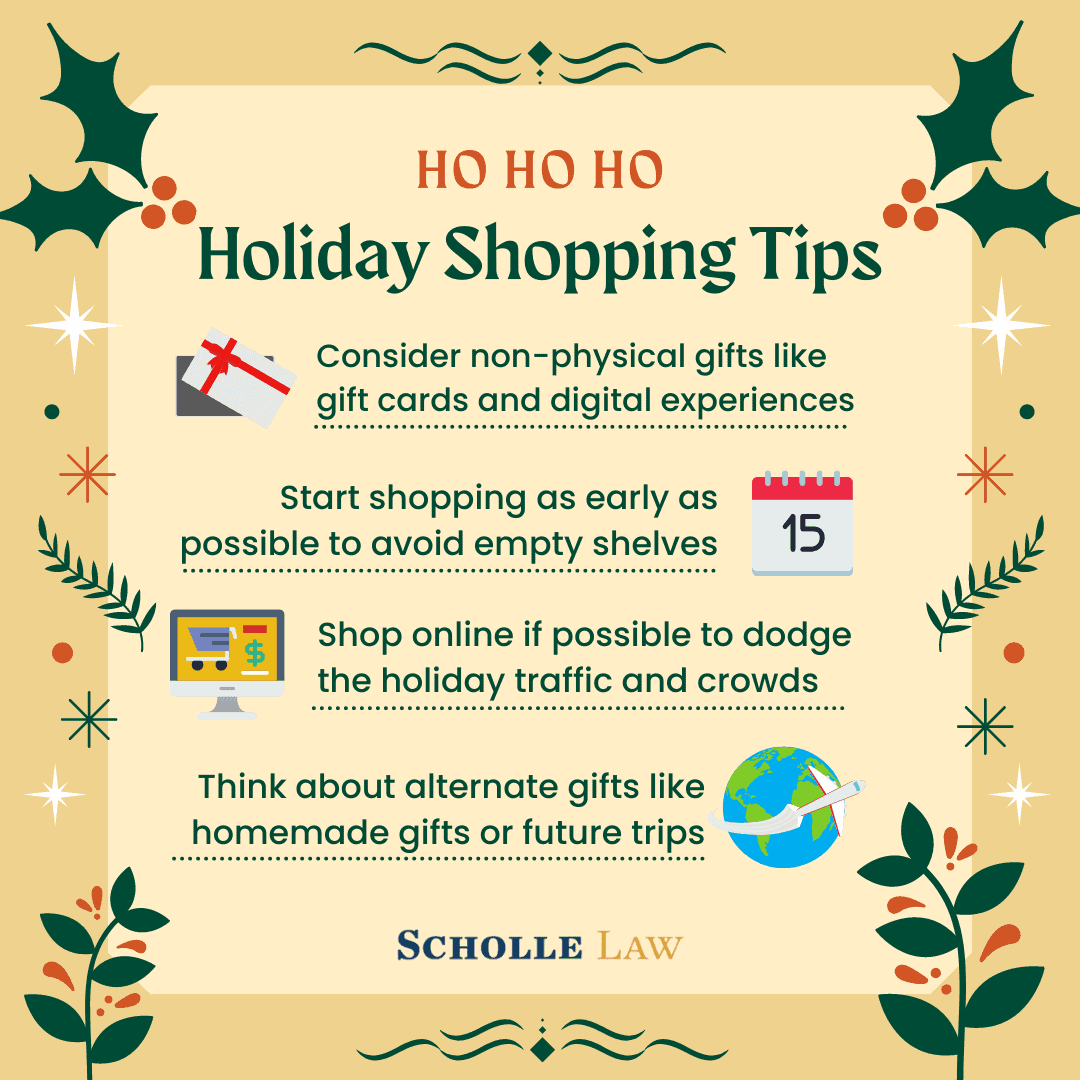 Perhaps most distressing, toys, games and other gifts for children may be in short supply this year. Experts are encouraging people to shop for Christmas early this year (if you have not started already). Waiting for Black Friday or otherwise shopping later rather than sooner may mean you will not be able to get the gifts you plan on buying.
Why Is the Truck Driver Shortage Dangerous?
So far, we have only covered the economic effects of the driver shortage. When you really consider it, the lack of gifts and decorations are just an inconvenience – albeit an inconvenience that can put a major damper on your holiday plans. But the effects of the truck driver shortage can be much more serious than a missing wreath for your door.
Fewer drivers means more dangerous roads. While that may seem paradoxical, consider this: Retailers and consumers are demanding the same amount of holiday shopping choices as they had in recent years. That means the truck drivers that are still on the road are being pushed to their limits. Though there are state, federal and industrial regulations for truck drivers, employers may choose to look the other way if their drivers are on the road more than they should be. Worse, they may "encourage" their truckers to drive more miles at higher speeds than legally allowed.
When truck drivers are overworked, they may drive drowsy or otherwise be more disengaged than they safely should be. Truck drivers are rarely able to settle into a regular sleep schedule, which can cause or exacerbate mental illnesses, cause insomnia and cause other health problems like diabetes. These risks are heightened by the sedentary lifestyle to which truck drivers are subjected. All of these factors can lead to a greater risk for truck wrecks.
The trucking industry and the federal government are taking steps to end the driver shortage. As we mentioned before, a new law would allow 18-year-olds to drive semi-trucks. As you may know from personal experience, teenage drivers are not the safest on the road. Wrecks involving teenage drivers are often attributed to inexperience, driving at night and on the weekends, distracted driving, and speeding.
When a teenage driver gets behind the wheel of a 35,000-pound vehicle that takes a lot longer to come to a stop and is much more difficult to maneuver, the outcome can be catastrophic. However, teenage truck drivers are not the only issue. As the trucking industry tries to recruit tens of thousands of drivers, rookie truck operators may also lack the experience needed to drive safely even after their 12 to 18 months of training.
Get the Help You Need This Holiday Season
As the trucking industry and the federal government take drastic measures to end the trucking labor shortage, such as introducing self-driving semis, the fact remains that this holiday season will look a bit different than in recent years. With exhausted and inexperienced truck drivers on the roadways, the risk of being in a wreck with a tractor-trailer have never been higher.
If you or a loved one is injured or killed in an 18-wheeler accident in Georgia this holiday season, our team is here to help. At Scholle Law, we can connect you with a Decatur truck accident attorney who can help you get the compensation you deserve. Give us a call at (866) 592-1296 or contact us online today for a free, no-obligation consultation.