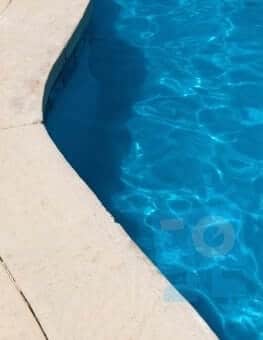 The recent report of a young, strong man losing his life in a swimming accident is another example of the dangers that summer swimming can bring. Reports indicate that the 20 year-old was taking a swim across a local pond in Brunswick, Georgia and was unable to make it across. When he called out for help from a friend who was with him, she was not able to get to her friend. She nearly drowned trying to help him. The young man's community and family are devastated as he was a be loved son, a brother and friend to many. This most recent pond tragedy occurred around the same time as several other Georgia drowning tragedies in our lakes and rivers. Only a couple of weeks ago, three drownings occurred at Lake Lanier. This terrible day on the lake included the death of a father who tried to save his son from drowning. They had been tossing a ball that went into the water and when the teen son went into the water to retrieve the ball, both ended up struggling for their lives as the dad tried to save his son. Neither was able to survive this struggle.
When these drowning accidents occur, we think again about water safety. Each situation is different and even when children, teens and adults know how to swim, it can be difficult in situations that involve natural water, currents and other objects. But as we know from recent local tragedies, including a child who fell into a club pool, these accidents can occur quickly and without warning. For example, there are about 400 teen and child drownings per year in the United States that involve pools and spas. The majority of these drownings take place at private homes and take the lives of kids under the age of five.

Across the country, the leading cause of accidental death of little ones between one and four years of age, is drowning. Many advocate swimming lessons for small children, but there is another way to help them learn to survive a fall into the water. Programs that teach really young kids, even under the age of one, to turn on their backs and float take several weeks of learning, but done correctly can actually teach these little ones what to do if they fall into the water. The optimal time to start teaching children to swim is said to be around the age of four. But all kids under the age of five can learn water safety techniques that involve floating. Experts warn that NOTHING replaces adult supervision around pools when kids are present.
The Consumer Products Safety Commission has been urging families to get their kids involved in water safety by taking a Pool Safely pledge. The pledge for kids includes not swimming alone, staying away from spas and pool drains which can be extremely dangerous for kids through entrapment and asking mom and dad to take them to swim lessons. The CPSC website has lots of good information for families on water and pool safety and is highly recommended for ensuring summer fun around the water.
Accidents can happen to the most careful and alert parents and kids. Sometimes these accidents can be due to the negligence of another person or property owner. If you have been injured in an accident, please contact Scholle Law for a free consultation on your accident or injury.