Atlanta Dog Bite & Animal Attack Injury Attorney
Were you or a loved one bitten or attacked by a dog?
Hold negligent owners responsible for serious animal attack injuries.
Dogs live with, and are beloved by, so many of us that it can be hard to imagine them as dangerous. Georgians love their pets, and many domestic animals are harmless. However, when dogs aren't properly trained or controlled, they can attack—and those attacks can be quite serious.
According to a 2008 study, the United States sees an average of 15 deaths per year from dog attacks. A majority of victims are overwhelmingly children under the age of 12. In total, there are roughly 4.5 million dog bites in an average year—about 1 in 5 of which require medical treatment.
Meet Georgia personal injury lawyer Charles Scholle.
Attacks by animals in Georgia are serious enough that the state passed a Responsible Dog Ownership Law in 2012. This law sets minimum standards for what constitutes a dangerous or vicious dog, and allows owners of those dogs to be prosecuted if they don't meet safety requirements.
But a law is no guarantee of safety because not everyone follows the rules.
A vicious dog attack can leave victims with serious injuries, steep medical bills and lifelong trauma, especially when it involves children. If you were attacked by a dog or another animal that should have been under control, Scholle Law can help you hold the owner responsible and seek justice. Tell us your story and learn more about how a Georgia animal attack lawsuit might go by scheduling your free, no-obligation consultation.
What is a dangerous dog?
The state of Georgia defines a "dangerous dog" as meaning any dog that:
(A) Causes a substantial puncture of a person's skin by teeth without causing serious injury; provided, however, that a nip, scratch, or abrasion shall not be sufficient to classify a dog as dangerous under this subparagraph;

(B) Aggressively attacks in a manner that causes a person to reasonably believe that the dog posed an imminent threat of serious injury to such person or another person although no such injury occurs; provided, however, that the acts of barking, growling, or showing of teeth by a dog shall not be sufficient to classify a dog as dangerous under this subparagraph; or

(C) While off the owner's property, kills a pet animal; provided, however, that this subparagraph shall not apply where the death of such pet animal is caused by a dog that is working or training as a hunting dog, herding dog, or predator control dog.
(Source: O.C.G.A § 4-8-21)
Animal attacks can result in serious, life-long injuries
The term "dog bite" often drastically understates the seriousness of an attack by a dog. In the wild, wolves and dogs are hunters, for which nature has equipped them with predatory instincts and sharp teeth. That can lead to disaster if a "domesticated" dog turns this instinct onto an unsuspecting child or adult.
In addition to dog attacks, other domesticated animals can also cause injuries such as cats and birds. While less common, attacks or bites can occur from other types of animals such as exotic animals including snakes and other reptiles.
Children are at an especially high risk of animal attacks, partly because their vulnerable heads and necks are closer to the ground, and partly because they tend to be loud, fast-moving and unknowledgeable about animal behavior.
However, attacks on adults also happen, especially when dogs are running free in groups or have been abused, neglected, or did not receive proper training.
When dogs attack, they close their teeth on the victim, puncturing the flesh and crushing or ripping the body tissue underneath. Any bacteria in the dog's mouth or the victim's skin can then enter the bloodstream, potentially causing an infection. Depending on which part of the body was attacked, victims can also sustain very serious injuries, including:
Substantial blood loss

Punctured organs

Nerve damage

A wound too large to suture, including loss of a body part (avulsion)

Broken bones

Permanent scars

Emotional trauma
These injuries may require multiple surgeries or other medical interventions and, in some cases, the victim will be left with permanent, life-changing disabilities. That's in addition to the emotional trauma, particularly to a young child.
Who's responsible for dog and animal attacks?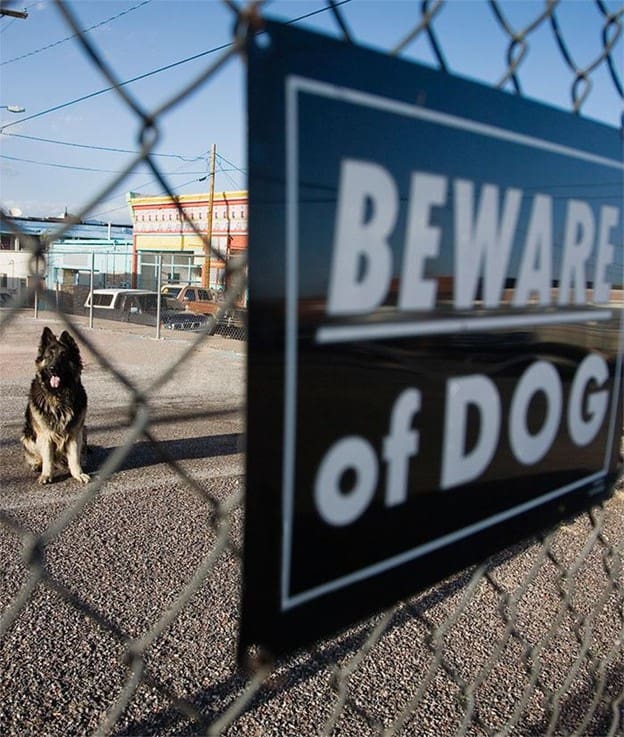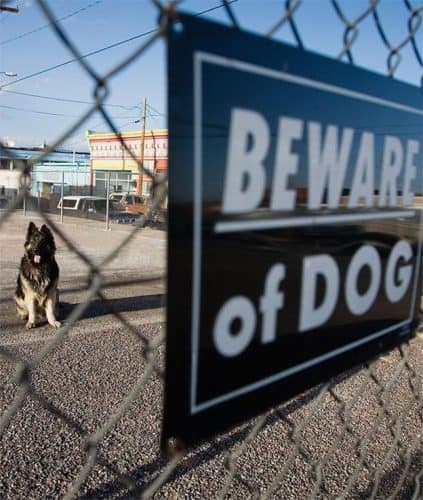 Georgia's Responsible Dog Ownership Act provides clear criminal liability for dog owners who don't take reasonable steps to control a dog with a history of prior attacks. But criminal prosecution doesn't compensate victims for their injuries, medical bills and other results of a dog attack. For that, animal attack victims must file a personal injury lawsuit against the owner in civil court.
The owner of an animal that causes a serious injury is legally and financially responsible for those injuries. Typically, the owner's homeowners insurance—or premises liability insurance if a business was involved—would provide the compensation. You may be able to make a claim on that insurance policy without suing. But if the insurance company won't pay the claim or the person doesn't have insurance, you may need to file a lawsuit.
To win a dog attack lawsuit in Georgia, victims must show that they did nothing to provoke the animal, the owner knew the animal was vicious or dangerous and the owner was careless about controlling it. Letting a dog run free or walking it without a leash may be enough to prove carelessness, but a lot depends on the circumstances.
Our Atlanta animal attack lawyers can help you sort out how the law applies to you.
What are dog ownership laws in Georgia?
Georgia's Responsible Dog Ownership Law, which was signed by Georgia Governor Nathan Deal in 2012, enacted several changes to better protect the general public from injury and/or death due to vicious dog attacks. This progressive law aimed to erase the question of liability in the event of a dog attack by making dog owners solely responsible for the actions of their pets.
While this law is relatively straightforward, here are some of the most important rules to understand about this statute:
A law enforcement officer or dog control officer can immediately impound a dog if the officer believes the animal poses a threat to public safety. (O.G.G.A § 4-8-24)

A judge may order that a dog be euthanized if the court finds that the dog seriously injured someone or poses a danger 

and

 the dog's owner has been convicted of a crime related to the dog or a local government has requested that the dog be euthanized. (O.G.G.A § 4-8-25)

Any dog that has caused serious injury to a person on more than 1 occasion (after July 1, 2020) will be euthanized. (O.G.G.A § 4-8-26)

All owners of a classified dog (any dog that has been classified as either a dangerous dog or vicious) must have a certificate of registration in the state of Georgia and meet certain requirements such as clear warning signs where the dog lives, microchip, proof of insurance, secure enclosure, etc. (O.G.G.A § 4-8-27)

The owner of a dangerous (classified) dog must notify a dog control officer within 24 hours if the animal is on the loose, has attacked someone, has died or been euthanized. A vicious dog also cannot be sold, given away, transferred or donated to any other person unless it's to a governmental facility or veterinarian to be euthanized. In addition, the owner of a dangerous dog must re-register their dog within 10 days if they move to another jurisdiction. (O.G.G.A § 4-8-28)

It's against the law for an owner of a dangerous dog to allow the dog off their property unless proper measures are taken such as restraining the dog on a leash less than 6 feet long, locking it in a crate or cage, putting on a muzzle and other requirements. (O.G.G.A § 4-8-29)

Local governments, employees and officials are immune from being held liable for damages to any person who suffers an injury inflicted by a dog as a result of a failure to enforce these laws. (O.G.G.A § 4-8-31)

Any person who violates any provision of this article shall be guilty of a misdemeanor of a high and aggravated nature. More than 1 violation may result in a felony, resulting in up to 10 years in prison, up to a $10,000 fine, or both. (O.G.G.A § 4-8-32)
Scholle Law has a strong record of results as a dog bite and animal attack law firm.
$100,000 Dog bite Woman was attacked by a neighbor's dog and suffered long-term arm and nerve damage resulting from the bite.
$100,000 Pit bull attack We secured a homeowner policy limits settlement in the case of a 5-year-old girl attacked by a pit bull belonging to a family member. The girl suffered multiple scars on her lower extremities from scratches and bites.
$100,000 Dog bite We secured a settlement for a Gwinnett County woman who was bit by a Rottweiler dog at a picnic.
Owners are ultimately responsible for injuries caused by their animals. Some dog breeds are known to have more vicious tendencies, and their owners should be very experienced in training and managing these dogs. There have been cases in which people living in close proximity to these animals complain to their owners and the owner does nothing to deal with the problem. Even a neighborhood dog that has never been known to attack can suddenly become vicious and cause serious injury or tragically, death. A simple walk in the neighborhood with your own pet can lead to an unexpected attack.
Why meet with our Atlanta dog injury lawyers?
Georgia dog bite and animal attacks can cause serious physical injury and may also be difficult emotionally. Our law firm handles litigation for those who have been injured due to the negligence or wrongful conduct of another person.
Victims might be entitled to monetary damages for their pain and suffering, as well as the medical bills and loss of wages. It's important to hire a lawyer to protect your interests as soon as possible.
We have experience handling cases such as these. For example, we were able to secure a $100,000 homeowner insurance policy limits settlement in a tragic case involving a 5-year-old girl who was attacked by a pit bull belonging to a family member. She suffered multiple scars on lower extremities from scratches and bites. In another case, we were able to win $100,000 for a Gwinnett County woman after she was bitten by a Rottweiler dog at a picnic.
At Scholle Law, our legal team is here to serve you. Victims of dog bites and animal attacks often experience anxiety in addition to their injuries. This is particularly true for children who are attacked by an animal. This is a natural response to a traumatic event such as a dog attack, but it's very important to begin the healing process immediately. Consulting our law firm is the first step in that process.
Contact Scholle Law to learn how we can help
If you or someone in your family suffered serious injuries after an attack by a dog or other animal in Georgia, you should contact Scholle Law for help. For more than 20 years, we have helped Georgia residents win financial compensation for personal injuries caused by someone else's negligence. That's money that our clients can use to get the medical care they need, support themselves and be fairly compensated for their physical and emotional trauma.
Reach out to tell us your story and learn more about how a Georgia dog bite law might apply to your case. We have team members available 24 hours a day for your convenience by calling 866-592-1296.