Lawrenceville Dog Bite Accident Lawyer
Experienced Dog Bite Lawyers In Lawrenceville, Georgia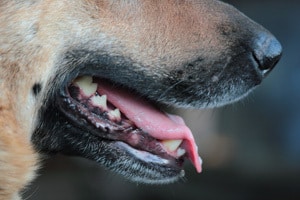 Dog bites can be surprisingly traumatic. One moment you're walking along the historic streets of Lawrenceville, or reaching down to say hello to a seemingly friendly dog at Rabbit Hill Park. Then, you're suddenly bleeding and in need of immediate care. Regardless of the circumstances, if you've suffered a painful dog bite, you must ensure you have the resources you require to move past this event as safely as possible, such as a personal injury attorney. Our team aims to help you get the fair compensation you deserve. Call the experienced Lawrenceville dog bite accident lawyers at Scholle Law to schedule a free, no-obligation consultation today!
Local Lawrenceville Dog Bite Accident Laws
In Lawrenceville (and in the entire state of Georgia), the laws tend to favor the experience of the dog owner rather than the dog victim.
For example, to pursue a dog bite case in Georgia, victims must have several grounds to demonstrate liability.
Under Georgia's modified version of the "one bite" rule, victims may need to demonstrate that the dog owner knew about their dog's possible violent streak before the bite.
This can be a difficult rule to overcome. Proving intent and prior knowledge requires a lot of investigation.
In addition, almost any kind of dog can be involved in a painful dog bite attack.
Sometimes, it's the bigger breeds, with the unfortunate history of being bred for fighting (e.g., pit bulls), that attack. (In fact, Lawrenceville has a specific ordinance limiting pit bull ownership to reduce these kinds of accidents.)
Other times, smaller dogs that have been well-trained will suddenly exhibit aggressive behavior with no apparent warning. Chihuahuas have been known to do this, and their bites can be surprisingly painful.
How Dangerous Are Dog Bites?
Dog bites can be far more dangerous than you think. Aside from being psychologically traumatic events, dog bites can lead to severe scarring, concussions, lacerations, scratches, and disfigurement.
There's also the possibility of contracting severe infections after a dog bite. When a dog bites you, you risk getting anything from rabies to staphylococcus and other diseases.
Healing from these conditions could be painful and lengthy, often requiring care and time off work. You need to make sure you have the resources you need to manage your care and support your family during this difficult time.
What Damages Can I Collect After a Lawrenceville Dog Bite?
After a Lawrenceville dog bite accident, you may be able to college various economic and non-economic damages. These may include any medical bills you incur after the accident, compensation for wages lost, and even resources to help you recover from your pain and suffering.
Before you can fairly determine damages, your Lawrenceville dog bite accident lawyers will collect evidence to demonstrate clear negligence in your case. To work towards compensation, victims must prove that the dog is dangerous, the owner was too careless, and that the victim did not provoke the dog.
Depending on your location in Lawrenceville, even nearby signage could come into play. Taking pictures of the location of your accident is key.
Working quickly is also vital. Under the Georgia Statute of Limitations, you have to pursue your dog bite lawsuit two years after the date of your injury.
A legal team ready to properly examine every aspect of your case efficiently will be key for your journey to fair compensation.
Speak with a Lawrenceville Dog Bite Lawyer Today
At Scholle Law, it's our priority to make sure that while you or your loved one is recovering, you don't have to take on additional investigatory work. Once you reach out to our team, we will:
Take any steps required to learn more about what happened (including examining evidence)
Determine fault
Calculate accurate damages due to your economic and non-economic losses
File necessary paperwork on your behalf
Negotiate with all parties on your behalf — including insurance companies, the responsible dog's owner, and anyone else involved
Ensure you get fair compensation
Provide skilled representation, if needed
Reach out to our team today either online or with a phone call at 866-592-1296. We'll give you a free, no-obligation consultation with a Lawrenceville dog bite accident lawyer today!