Atlanta Fatal Car Accident Attorney
Act now! Here's what to do if your loved one was killed in a deadly car wreck in Atlanta, GA
We offer free consultations over the phone about your case — or we can come to you.
A wrongful death case is about the humanity of your loved one. It's about the birthdays missed, the anniversaries missed. It's about the vacations that person will never have. It's all these things that made that person who they were and what they meant to you.
If you've lost someone and you think you may have a wrongful death claim, but you're not sure, you can call me. There's no obligation. I'll be happy to talk to you about your situation.
 Did you recently lose a spouse, parent, child or other loved one in a fatal car accident? If so, we offer our deepest condolences for your sudden and tragic loss. There are no words to describe the emotions you may be feeling right now, but a few that may come to mind are sadness, anger, disbelief, stress, shock and helplessness. Fatal crashes are especially devastating for spouses and families because they usually didn't get the chance to say goodbye to their loved ones.
Wherever you are in the grieving process, it's important to take a moment right now to consider how you and your family will recover financially in light of the loss of your loved one. If you've lost a spouse, the financial toll can be even greater since you no longer have that source of income to support you and your family. Even though no amount of money will fill the empty hole in your life left by your husband, wife, parent or family member being taken away before their time, our knowledgeable and compassionate Atlanta attorneys can help provide for your family's financial needs and make sure the at-fault driver is held accountable.
Unfortunately, Georgia's wrongful death law doesn't allow families much time to grieve before they must make the important decision whether or not to take legal action.
In fact, if you don't file a lawsuit or settle your claim before the statute of limitations expires, then you'll lose your right to seek compensation forever.
While this news may be stressful and overwhelming, take comfort in knowing that you've come to the right place. Here at Scholle Law, we have over 20 years of experience representing grieving spouses and families who've tragically lost someone in a deadly crash. We exclusively represent accident victims and help them recover financially so that they can focus on what really matters.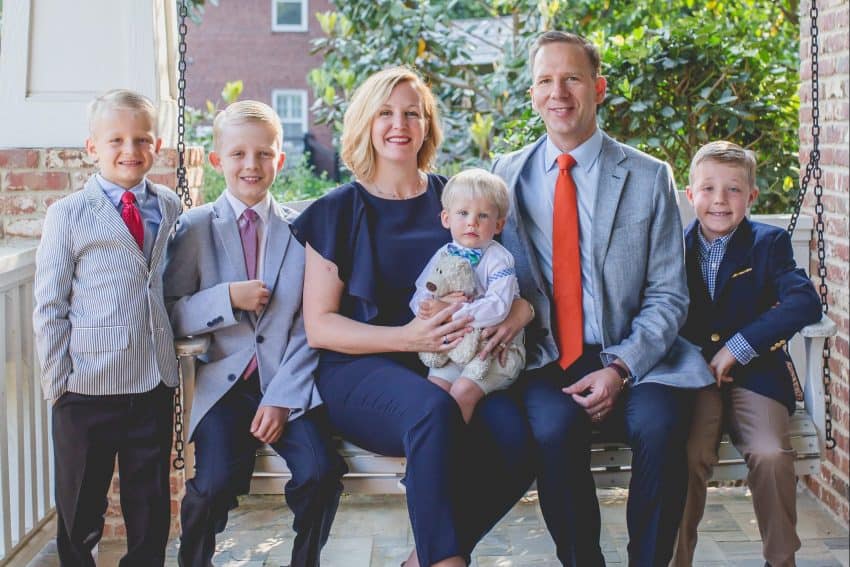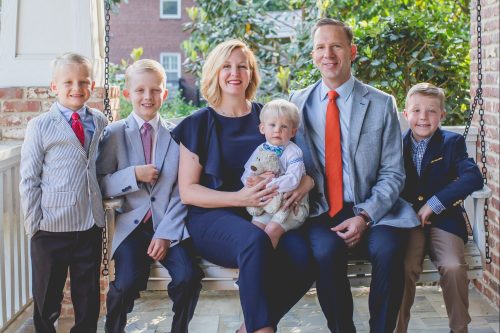 As a husband and father, my heart goes out to those who have lost a loved one in a tragic accident. While I can't bring their loved one back, I can help make sure that their family receives the financial support they deserve and need in their absence. I will fight for justice in your case, and make sure the at-fault driver is held accountable for their actions.
Contact us to schedule your face-to-face FREE consultation with one of our experienced Atlanta, GA car accident lawyers. We've helped many Atlanta families through this difficult period. Let us help you, too.
Fatal car accident statistics
According to various government agencies—such as the Georgia Governor's Office of Highway Safety and the National Highway Traffic Safety Administration—the number of traffic deaths in the Peach State has dropped in recent years. While this is undoubtedly good news, the reality is that hundreds of people still lose their lives on Georgia's roads, highways and interstates each year — and thousands more are seriously injured.
Here are some statistics about fatal car crashes that may surprise you:
In 2018, there were a reported 1,504 traffic deaths in Georgia — a 2.3 percent decrease from 2017 data

Nationwide, there were 36,560 traffic deaths in 2018 — 2.4 percent less than in 2017

While the total number of traffic deaths has declined, the number of pedestrian deaths in Georgia has risen by 60 percent over the last 5 years

National data reveals that fatal crashes involving large trucks and bicyclists also increased in 2018

The number of passenger vehicle occupant fatalities in urban areas nationwide has increased by 21 percent since 2009

Among passenger vehicle occupants killed in 2018 who had known restraint use, almost half (47 percent) were not wearing a seatbelt

In Georgia, 1 in 4 (25 percent) traffic fatalities in 2018 involved alcohol impairment
Of course, these statistics offer little comfort if you've already lost a loved one in a deadly car accident. However, something that may interest you to know is that few lawsuits actually go all the way to trial. In fact, most civil cases (including car accident claims) are settled before a judge or jury is needed. As much as 95 percent of pending lawsuits end in a pre-trial settlement, according to some estimates.
To reach a pre-trial settlement agreement that favors your case, you should consult with a highly qualified and aggressive negotiator. Atlanta accident attorney Charles Scholle has successfully resolved hundreds of cases on behalf of his client, helping them get compensation sooner. And in the rare event that a pre-trial agreement cannot be reached, he'll vigorously fight for you in the courtroom.
Common causes of fatal car crashes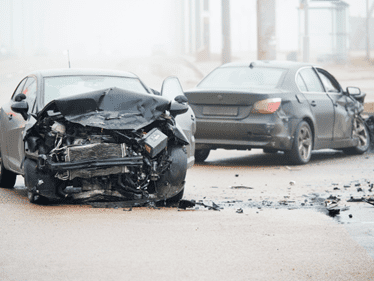 Do you remember how it felt when you sat in the driver's seat and pulled onto the road for the first time? You probably felt excited, but also nervous about being in control of such a powerful and large piece of machinery. But before long, you got used to being behind the wheel and the responsibility that it entails.
Some people forget how deadly their vehicle can be, and they start engaging in dangerous or even reckless behaviors. These reckless driving behaviors are the main causes of fatal car accidents, and they include:
Distracted driving

Drunk driving

Speeding

Drowsy driving (falling asleep at the wheel)

Not wearing a seatbelt
Common types of fatal car accidents
Deadly crashes come in all sizes, shapes and forms. For a collision to be considered "fatal," at least one person must have been killed. The tragic thing is that a majority of these fatalities are preventable, meaning they could have been avoided—had everyone been driving safely and obeying the law. While no 2 crashes are exactly the same, there are certain types of collisions that are particularly dangerous and deadly.
Here are the most common types of fatal car accidents in Atlanta:
Truck accidents

. Vehicle fatalities involving large trucks are common, especially when a commercial semi, 18-wheeler or tractor-trailer crashes into a smaller car. Fatalities in crashes involving large trucks increased for the 4th year in a row in 2018.

Side impact collisions

. Side impact (or "T-bone") accidents are particularly deadly because the side of a vehicle offers the least protection for drivers and passengers. While some models come equipped with side airbags, the damage can be fatal nevertheless, depending on how fast the other driver is going.

Head-on crash

. Due to the combined speed of both vehicles traveling in opposite directions, head-on collisions are some of the most dangerous and deadly types of crashes.

Pedestrian accidents

. Deaths caused by pedestrian-vehicle collisions increased in 2018 — a disturbing trend that has continued for the last 3 decades. In fact, the number of pedestrians killed by cars rose in 2018 to the highest rate since 1990.
Motorcycle accidents

. Nearly 5,000 motorcyclists lost their lives in traffic crashes in 2018 alone. Whether caused by other drivers or the rider, fatal motorcycle wrecks continue to be a major problem in Georgia and across the country.

Bicycle accidents

. One in 5 people (20 percent) killed in traffic accidents in 2018 were bicyclists, pedestrians or other non-vehicle occupants. This number has increased significantly in recent decades, and the continued growth of Atlanta and other Georgia communities suggests that this trend will continue.

Hit and runs

. Fatal wrecks where someone flees the accident scene are particularly devastating for surviving loved ones because they are unable to find closure or hold the at-fault driver accountable for their loss. A hit and run is a criminal offense in Georgia, but that doesn't stop people from fleeing the scene anyway.
Georgia wrongful death law & fatal wrecks
Under Georgia's civil code, there are 2 types of claims that may be filed in light of the death of a spouse or family member who was killed in a fatal crash.
Survival action

. A "survival action" is when the deceased person's estate (usually an executor or administrator) sues for pain and suffering the person experienced 

before

 their death, in addition to total medical expenses and funeral expenses after they passed away. In a survival action, the plaintiff(s) may also seek compensation for punitive damages to punish the at-fault driver for "gross negligence," though these are rarely awarded.

Wrongful death claim

. In a wrongful death lawsuit, the surviving family members of a person killed in a fatal crash can sue the at-fault driver (or their insurance company) to recover the "full value of the life of the deceased." Damages can be both economic and non-economic in nature and include compensation for estimated lifetime income, lost retirement benefits, loss of companionship/consortium, child care expenses (in the event that a parent was killed), as well as funeral and burial expenses. Calculating the value of these damages is extremely challenging since Georgia doesn't specify a certain formula that should be used. However, there are specific rules on who can file a claim, who is eligible to receive compensation and how payment must be distributed amongst survivors. For these reasons and more, hiring an Atlanta wrongful death lawyer is essential if you lost someone in a fatal crash.
During your free consultation, our Atlanta attorneys will evaluate your claim and determine what course of action is best. Then, we'll lay out a detailed plan for proving fault and establishing negligence — that way you and your family can get the maximum compensation possible (as quickly as possible).
How an experienced Atlanta fatal car crash attorney can help you and your family
Do you really need to hire a lawyer after a car accident?
If you lost a loved one in a fatal crash, the answer is clear and strong yes.
Wrongful death claims in Georgia can be immensely complex. Determining liability, proving eligibility and calculating damages are just a few of the many challenges you will face before compensation can be awarded to you.
Meanwhile, you and your family are still grieving and having to deal with the financial repercussions of your loss. While a therapist and your support network can help you process your loss emotionally, our experienced attorneys are here to help you heal financially and hold the at-fault driver accountable for their actions.
Your first consultation is free — no cost, no commitment. Just answers. During this initial meeting, we'll evaluate your case to determine your best legal options. Plus, we'll only charge fees if and only if we win your case. If we don't win, you don't pay. It's that simple.
At Scholle Law, we've spent the last 20 years helping Atlanta families navigate the aftermath of a tragic crash by providing the following services:
Investigating and documenting the accident scene, then gathering evidence to prove fault

Calculating the full extent of damages — including economic losses (medical bills, lost wages, loss of income, etc.) and non-economic losses (pain and suffering, loss of consortium, etc.)

Filing the necessary paperwork and meeting deadlines to ensure our clients get compensation sooner

Negotiating on our clients' behalf with the other party and insurers to make sure they receive a full and fair settlement

Skillfully representing cases in court
We want to help you make the best decision for you and your family — whether that means pursuing your claim with our help or not. And if you do hire us, we'll start immediately on your case to ensure we secure the best possible outcome.
We serve clients throughout Metro Atlanta and the state of Georgia.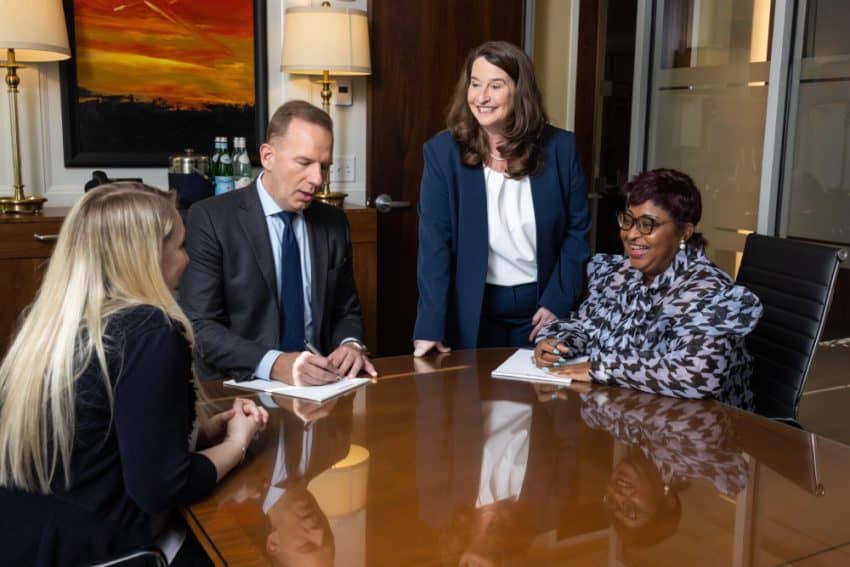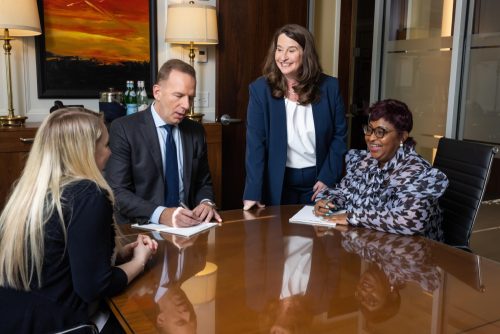 How our law firm will handle your Georgia personal injury case
For over 20 years, the team at Scholle Law has recovered millions of dollars for our clients in personal injury verdicts and settlements across the state of Georgia.
Our team of skilled attorneys, paralegals and support staff will help you secure success.
Fatal car accident lawsuit FAQs: questions and answers
What is wrongful death?
A "wrongful death" claim, lawsuit or "suit" is when a civil action is brought, typically by a spouse or close family member, on behalf of a person who died as a result of negligence or an intentional act. Since the fatally wounded person cannot file their own claim, a living representative must do so on their behalf. This is where a wrongful death claim comes into play.
While a criminal case will punish the defendant for behavior that led to the death of another person (i.e. manslaughter, homicide, etc.), a conviction does nothing to compensate surviving relatives for their loss. These individuals need to pursue a wrongful death claim in civil court in order to recover financial compensation for economic and non-economic damages.
Wrongful death lawsuits often involve fatal car accidents; however, they can also involve deaths that arise due to medical malpractice, a defective product or another reason.
Who can bring a wrongful death claim in Georgia?
Georgia law is very clear on who can and cannot file a wrongful death suit. Only certain people can file a claim. For instance, close friends and non-married partners generally cannot sue on behalf of their deceased loved ones. In Georgia, only those designated by statute can file a wrongful death claim for a fatal crash. These designated individuals are listed below in order of priority:
The deceased's 

spouse

 (husband or wife) and 

minor children

 (under the age of 18)

The deceased 

parent

 or 

parents

 (if the deceased has no spouse or children)

A 

personal representative

 of the deceased's estate (if the deceased has no spouse, children or living parents)
The amount that each eligible claimant is able to receive depends on many factors, including how many total claimants there are. For instance, if a person has a spouse and multiple children, the award must be divided accordingly. However, regardless of the number of children, the deceased's spouse is guaranteed to receive at least a third of the total compensation, if not more.
If a personal representative files a wrongful death claim on behalf of the deceased, then all damages will be distributed to their next-of-kin as determined by the court.
Who will pay for my loved one's death (who can I sue)?
It depends. Generally speaking, any person, company or government agency whose negligent actions resulted in the death of your loved one can be sued for wrongful death. For example, in the case of a fatal car wreck involving a drunk driver who blew a tire, the following parties may hold some degree of liability:
The drunk driver

The tire manufacturer

The mechanic who installed the tire

The person or business that gave the person alcohol and let them drive away
Determining liability and fault can quickly become complex when more than one person or party is responsible.
It's important to understand that Georgia is an at-fault state, meaning you must prove that the other driver was at fault for the accident before you receive any compensation. Determining liability after a fatal crash can greatly impact the legal process and should only be undertaken by an experienced attorney.
What types of damages can I seek in a fatal car accident claim?
The different types and amounts of damages you can receive in a wrongful death claim vary from state to state. In Georgia, there are 3 general categories of damages that can be pursued in a fatal accident lawsuit.
The first category of damages under Georgia law (O.C.G.A. §§ 51-4-2(a)) is for "full value of the life of the decedent," which basically means what the deceased would have earned in their life (without deducting for any necessary or personal expenses) had he or she lived. Beyond that, there is very little guidance in state law about how to calculate these damages. There may be both an economic and non-economic component involved.
The second category of wrongful death damages allowed under Georgia law (O.C.G.A. § 51-4-5(b)) is for "funeral, medical and other necessary expenses resulting from the injury or death of the deceased person."
The third and final category of damages offered to eligible claimants under Georgia's wrongful death law (O.C.G.A. § 9-2-41) is known as the "survival claim." These damages are intended to pay for any medical bills, pain and suffering (experienced by the deceased person) and any other damages that arose in between the person's injury and their subsequent death. For instance, if your loved one received intensive and painful emergency surgery following the crash, but doctors weren't able to save them, the at-fault driver would be responsible for paying for the medical bills, pain and suffering and burial expenses.
Punitive damages, which are intended to punish at-fault individuals, are not typically recoverable in wrongful death and fatal car accident claims. Georgia courts frequently deny requests for punitive damages, arguing that the legal action itself serves as punishment. One exception where punitive damages may be allowed is if the defendant's behavior which led to a person's death can be construed as malicious, intentional or grossly negligent.
How long do I have after a fatal crash to file a wrongful death claim?
In Georgia, the statute of limitations varies depending on the type of case and the type of compensation being sought. For instance, car accident victims have 2 years to file a lawsuit or settle a claim for personal injuries, and they have 4 years to file a claim for property damage to their vehicle.
In the case of wrongful death due to a fatal car accident, eligible survivors have 2 years to file a claim in the county's civil court. The clock starts ticking from the date of your loved one's death.
After this deadline expires, you will almost always lose your chance to seek financial recovery. There are only a few exceptions — one being if the crash involves a government vehicle, in which case you'd only have 1 year to file a claim.
The sooner you talk with a wrongful death lawyer, the sooner you can file a claim and receive compensation. Don't delay. Contact Scholle Law for a free consultation 866-592-1296.
Related Practice Areas