Atlanta Catastrophic Injury Lawyer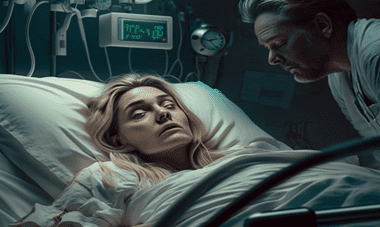 It's common knowledge that any type of accident carries with it the risk of injury. And every injury can potentially be catastrophic, especially when it's suffered due to another person's misconduct or negligence. Catastrophic injuries present relatively unique, complicated challenges to those who have suffered them. Any injury that significantly changes the life of the injured individual could be considered catastrophic. Catastrophic injuries are more serious compared to normal injuries such as bruises, a dislocated shoulder, or sprained ankles. Usually, these types of injuries involve your spine, brain, or spinal cord.
A Brief History of Catastrophic Injury Law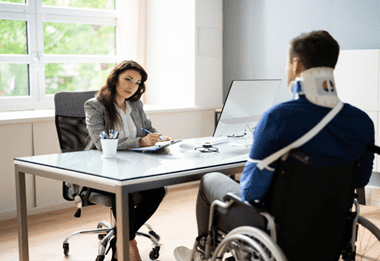 If you have suffered a catastrophic injury and have found yourself in need of a personal injury attorney's services, you know how it can be invaluable to have an experienced and reputable catastrophic injury attorney at your disposal. However, have you ever wondered how we got to where we are in this area of personal injury law? Based on history, personal injury dates back to ancient times.
As already explained, the practice of personal injury protection dates back to ancient times. After all, it's human nature to seek justice for wrongdoing. However, as legal systems developed, tort law didn't make it to the modern stage until the beginning of the 20th century. This means that the modern interpretation of catastrophic injury and personal injury law, in general, has a fairly recent history.
With the US industrial revolution, those who once worked on farms relocated to major cities for work. And with the influx of railroad, mining, and factory jobs came frequent and severe work-related injuries. The dangerous nature of these occupations, coupled with very little regulation, ultimately resulted in hundreds of thousands of fatalities and even more injuries every year. All these tragic consequences sparked a drive for change. Numerous groups, including journalists, legal professionals and unions, advocated for the rights of these workers. As a result, employees started to sue their employers for compensation and get justice for such unsafe working conditions.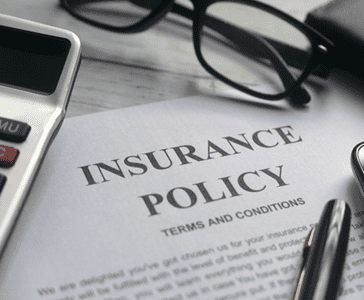 During the early years of the 20th century, personal injury law underwent significant advancements. Being the era of the automobile, more accidents, deaths as well as injuries were experienced, giving rise to lots of catastrophic injury lawsuits.
The last decade of the twentieth century started with the founding of the non-profit Association of Personal Injury Lawyers. This was created to enhance the quality of services available to victims of negligence.
Even in today's fast-paced and high-tech culture, the law strives to keep up. New industries, machinery, gadgets, and trends have greatly altered today's catastrophic injury law and the general legal landscape at large. Despite these changes, however, personal injury law remains a standard practice in the present day and aims to protect everyone from harm and seeks justice for victims of negligence. When someone is injured due to the negligence of another party, the at-fault party must be held liable for the damages and pain they cause. If either you or a loved one requires the counsel and advocacy of a catastrophic injury attorney, don't hesitate to contact the experienced personal injury lawyers at Scholle Law.
Different Types of Catastrophic Injury Cases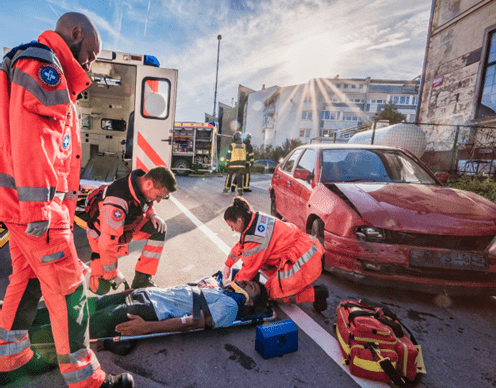 Although catastrophic injuries are predominantly caused by auto accidents, there are several ways you can potentially become a victim of catastrophic injury, including:
●     Motor vehicle accidents: Motor vehicle crashes as a whole are arguably the most common causes of catastrophic injuries, such as traumatic brain injury, spine injury, burn, and amputation, among others. On most occasions, auto accidents occur due to someone else's negligence, including reckless driving, speeding, distracted driving, and drunk driving.
●     Pedestrian accidents: Unlike other types of car accidents, pedestrians have nothing to protect them when a reckless driver hits them. When a pedestrian is struck by a vehicle, they can sustain severe and catastrophic injuries, ranging from the spine to head injuries.
●     Slip and fall accidents: When you trip and fall, you can easily land on your head, neck, or any other part of your body and sustain serious or catastrophic injuries. And while slip and fall accidents can happen nearly anywhere, they are likely to occur in construction sites and dangerous buildings.
●     Medical malpractice: While probably not as prevalent as other types of catastrophic injury cases, when medical malpractice does occur, the results can be devastating. There are many forms of medical malpractice, including performing operations on the wrong body part, leaving an object inside a patient's body, and misdiagnosis.
●     Workplace accidents: Your employer has a duty to protect you at your place of work. If you have been injured in an accident at work and you believe your employer may be at fault, you may want to file a lawsuit for compensation. Numerous factors can cause accidents at the workplace, including mishandeling of hazardous materials, acts of workplace violence, poor lighting, and lifting of heavy items.
●     Product defects: Catastrophic injuries can also be caused by defective products. When products are manufactured improperly and someone gets injured as a result, a lawsuit may be possible.
Legal Options Available to Victims of Catastrophic Injury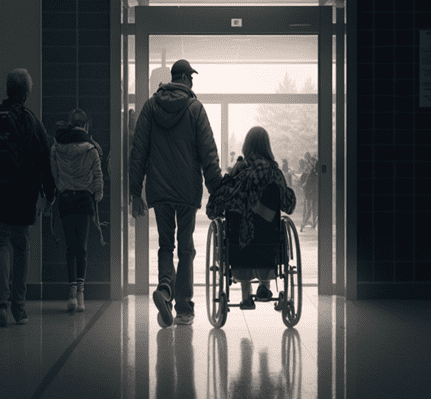 Suffering any type of injury due to someone else's negligence is difficult. However, if the injury you suffer is catastrophic, your life is likely to change permanently, which makes the road ahead even more challenging.
If you have suffered a catastrophic injury because of another party or entity's negligence, you need a reputable and experienced Atlanta catastrophic injury attorney in your corner to help you recover the compensation you need and deserve. Whether you've lost a limb, suffered from some type of paralysis, or lost a loved one, your life is going to be different. The experienced personal injury attorneys at Scholle Law will help explore all the legal options available to you following a catastrophic injury, including:
Personal Injury Claim
In the state of Georgia, the law allows victims of catastrophic injuries to file a lawsuit against the party responsible for the accident that resulted in their injuries. After all, your injuries were caused by the at-fault party's negligence.
Workers' Compensation Claim
In the state of Georgia, those covered under worker's compensation insurance can file a claim to help cover their medical bills as well as lost wages. However, this particular compensation has various limitations and also won't cover the full extent of your financial loss.
A Wrongful Death Lawsuit
Losing a loved one due to a catastrophic injury can be an extremely traumatic and devastating experience. Nobody wants to lose someone they love, but when that person dies as a result of an accident caused by another party's wrongful conduct, neglect, negligence, or carelessness, the pain can be significantly worse.
And while nothing can bring back a loved one who has been fatally injured in a catastrophic accident, the families of wrongful death victims need to know that they have the right to legal recourse. In the state of Georgia, the law allows a wrongful death victim's family to file a wrongful death lawsuit and seek damages on behalf of their loved one
Tips For Choosing The Right Atlanta Catastrophic Injury Lawyer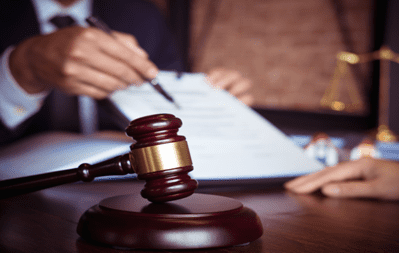 An Atlanta catastrophic injury lawyer can be your first line of defense if you suffered catastrophic injuries due to the willful clumsiness, ignorance, or incompetence of another person. But how should you choose the right legal professional from the wide array of personal injury lawyers? Below are a few proven, practical, and effective tips on how to find the right Atlanta catastrophic injury attorney:
●     Evaluate their level of experience: Read real-life case studies as well as client testimonials to establish exactly how the attorney has been able to help other catastrophic injury victims. What's more, it's a good idea to look out for any statistics on the attorney's official website that back up their claims of success such as the monetary amount in damages for clients as well as their success rate in settling lawsuits. Always remember, the more experience an attorney boasts in terms of dealing with personal injury cases, the better your chances of winning your case.
●     Payment terms: Make sure that you are fully aware of the firm's terms of payment and payment structure. Most established, experienced, and reputable catastrophic lawyers will handle your claim on a no-win, no-fee basis, implying that you'll only pay them if they win your case. However, it's important to know what percentage of your final compensation amount will be deducted from your settlement.
●     Additional resources they provide: Reputable catastrophic injury attorneys offer their clients additional resources such as professional witnesses, which amounts to the highest level of assistance to clients.
●     Take note of how they engage with you: Your personal injury attorney will be representing you in court and dealing with the guilty party's camp on your behalf, so it's vital that you feel comfortable with them. Go for an attorney you feel you can trust. Have a thorough conversation with your prospective lawyer and make sure they are interested in what you want from the case.
Importance of Having an Effective Legal Strategy in a Catastrophic Injury Case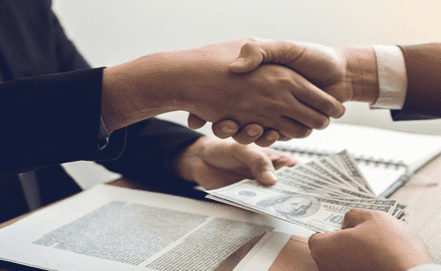 If either you or your loved one suffered a life-changing catastrophic injury due to someone else's wrongdoing, obtaining the fair compensation to which you may be entitled is crucial to your ability to continue living your life to the fullest. Having professional legal assistance at your disposal is imperative. Your catastrophic injury attorney at Scholle Law will:
● Conduct the necessary investigation: Experienced and reputable attorneys such as those at Scholle Law are detail-oriented detectives who will find key information and build a very strong case. They will not only request camera footage, talk to witnesses, and assess the accident scene, but will also work with other professionals to help build a strong case that will ensure you get fair and just compensation for your losses.
● Gather and compile all the available evidence: Your Atlanta catastrophic injury attorney will analyze medical expenses, calculate lost wages, and other forms of economic losses and do whatever it takes to help build the strongest claim possible.
● Identify the guilty party: When catastrophic injuries are caused by car accidents, the only party responsible may not be the at-fault driver. There could be other potential parties involved, and it's your attorney's responsibility to establish the facts and present them to the jury and help identify the other parties responsible for your damages.
● Negotiate for a fair settlement with the insurance company: Experienced catastrophic injury attorneys such as those at Scholle Law will negotiate with the insurance company on your behalf, helping ensure that you are not duped into saying or doing something that goes on to harm your claim.
● File a lawsuit: Representing you in court is usually one of a personal injury attorney's most important aspects. If your catastrophic injury attorney cannot find an agreement with the guilty party's insurance company, then they will have to file a lawsuit and represent you in court and persuade the jury to rule in your favor.
Tips on How To Protect Yourself From Catastrophic Injuries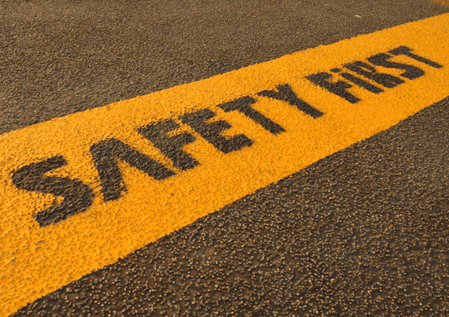 Even though nothing can fully prevent serious accidents either on the road or in the workplace, there are a few things you can do to minimize your risk of suffering a catastrophic injury. Often it is just a matter of being mindful and taking care of the necessary safety measures. Below are a few proven tips that can help:
●     Always follow the guidelines in your employer's accident prevention and mitigation program: Your employer provides safety guidelines for a reason. And following these safety rules and educating yourself on possible risks may help as well as others stay safe while working.
●     Always be mindful of your surroundings.
●     Always put on any required safety equipment: Wear protective equipment anytime you are required to do so. These may include goggles, hard hats, gloves, earplugs, face protection, and other recommended safety gear.
●     Conduct routine equipment inspections: If you operate any machinery or drive a car to your workplace, always conduct all safety inspections regularly to make sure everything is working safely and optimally.
●     Always put on your seatbelts.
Summary:
Catastrophic injury law and personal injury law in general, have come a long way since ancient times when they more or less resembled a moral code. There have been significant changes over the years, but it's interesting to see that most guiding principles have remained consistent. As part of personal injury law, catastrophic injury law aims to protect individuals from harm and bring justice to victims of negligence.
This article has not only talked about the history of catastrophic injury, and different types of catastrophic injuries, but has also discussed the different legal options that are available to victims as well as tips for choosing the right Atlanta catastrophic injury attorney. And most importantly, we have explained the importance of having reliable legal representation in a catastrophic injury case.
Catastrophic injuries can fundamentally change your life forever. If you or your loved one has suffered a catastrophic injury in an Atlanta accident because of someone else's negligence, you may be entitled to financial compensation for your losses. The experienced Atlanta catastrophic injury attorneys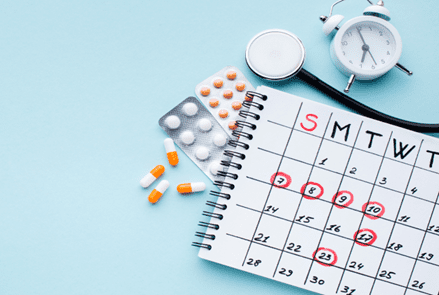 What types of Georgia catastrophic injury cases do catastrophic injury lawyers handle?
Experienced and reputable catastrophic injury law firms in Atlanta such as Scholle Law boast highly qualified and versatile personal injury attorneys that can handle a variety of catastrophic injury cases arising from car accidents, workplace accidents, medical malpractice, pedestrian accidents, accidents caused by slip and fall as well as bicycle accidents.
How can injury victims receive long-term medical treatment for their catastrophic injuries?
Victims who have suffered from a catastrophic injury because of the actions of another party are entitled to sue the party at fault for damages. A personal injury lawyer can help victims negotiate a settlement that takes into account the long-term medical treatment costs for the victim's injuries.
It's worth noting that in catastrophic injury claims for damages, victims are granted a degree of financial security as they suffer from their injuries for the rest of their lives. The awarded settlement amounts are usually substantial in quantum, given the lifetime loss of earnings, ongoing medical bills, and treatment.
What are the consequences of disfiguring injuries caused by negligence?
Disfiguring injuries can have lifelong consequences for victims. These injuries can be extremely painful to recover from and could also lead to lingering or permanent discomfort and disability. Victims of serious disfigurement may also experience a loss of quality of life, reduced self-esteem, as well as psychological and emotional damage.
Are there any resources available to help catastrophic injury victims in Atlanta?
Suffering a catastrophic injury often means losing a vital part of your body, whether it's an arm, or the ability to walk, among others. Unfortunately, there are no resources available to help catastrophic injury victims in Atlanta. Victims can only seek help from Atlanta catastrophic attorneys such as those at Scholle Law to help them file a personal injury lawsuit. With the help of a qualified Atlanta catastrophic lawyer, you can legally be compensated for the wrongful and life-changing harm that has been done to you.
How are spinal cord injuries evaluated and treated in a court of law?
Anyone who suffers a spinal cord injury because of someone else's negligent or deliberately wrongful actions may be eligible for compensation. In preparing your case and establishing negligence and liability, your Atlanta catastrophic injury attorney may use testimony from a vocational rehabilitation professional or a life care planner. These professionals can evaluate the extent of your spinal cord injury and its potential impact on your earning capacity as well as employment opportunities.
Are there any unique legal considerations that apply to catastrophic injury lawyers practicing in Georgia?
There are no unique legal considerations that apply to catastrophic injury lawyers practicing in Georgia. However, like in most states, Georgia law requires all lawyers to participate in continuing education if they want to maintain their current bar status. Many law schools provide continuing courses.
Who is responsible for covering the costs related to treating catastrophic injuries caused by negligence?
In the state of Georgia, victims of catastrophic injuries may be able to file a personal injury lawsuit against negligent parties for compensation for their medical bills and other losses. Victims must file an insurance claim or lawsuit to receive compensation for medical bills from the at-fault party.
In most cases, catastrophic injury compensation is a reimbursement process where you, your health insurance, or your auto insurance may initially pay your medical bills following an accident. And once your claim is settled, and you receive compensation from the guilty party, the portion allotted for medical expenses will go to the party that paid for your medical bills.
Can a catastrophic injury lawyer provide assistance with case review and management services?
Most reputable Atlanta catastrophic injury attorneys offer a free case review and consultation so that you can have a chance to determine whether they are the right people to help handle your case. What's more, a free case review will allow the firm to know if it can help you or not.
What are the long-term implications of living with a catastrophic injury, both financially and emotionally?
Apart from the physical suffering, catastrophic injury victims deal with severe emotional, personal as well as financial setbacks. Catastrophic injuries often have a life-long emotional and financial impact on the individual that sustains them. The financial impact of these types of injuries can be substantial. Medical bills can continue to increase, especially when the need for treatment and care is ongoing.
On the emotional side of things, victims may experience long-term difficulties in relationships, a sense of guilt, reduced self-esteem, difficulties controlling emotions, and a sense of hopelessness.
How do insurance companies respond when presented with evidence of negligence leading to a personal injury claim?
On most occasions, insurance companies will try to strike a deal with the victims who suffered from catastrophic injuries as soon as possible. That way, they avoid expensive and time-consuming court proceedings.
However, the victim gets less amount in compensation which is not worth it. Insurance companies know that victims are always willing to accept a fast settlement due to either financial constraints or the fear that they may never get a higher amount.
And this is why catastrophic injury victims should work with an experienced personal injury attorney who can represent and guide them throughout the legal claim process. A qualified Atlanta personal injury attorney will negotiate directly with the insurance company to ensure you receive the most appropriate compensation for your damage.