Atlanta Ophthalmologic Malpractice Lawyer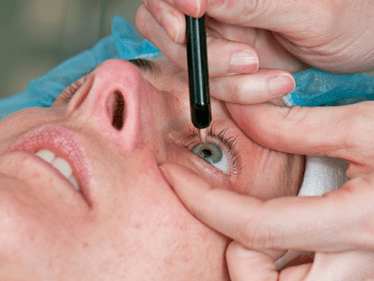 With the advent of technology, cutting-edge procedures to improve vision are readily available to people each year. Although it benefits the public to a great extent, serious eye injuries resulting after performing advanced procedures have become common as well.
Inadequate training of ophthalmologists is one of the main reasons. Because of that, patients who were expecting better vision tend to suffer vision loss overall. It's the priority of ophthalmologists to protect the delicate components of the eye.
Even a small injury in the eye can result in complete vision loss. If you have experienced an eye injury due to clinic negligence, a reputed Ophthalmologic Malpractice Lawyer can help you file a claim to recover your loss.
What is an Atlanta Ophthalmologic Malpractice Attorney and what can they do for you?
Malpractice in ophthalmology happens when the actions of an ophthalmologist result in injury to the patient. Certainly, there is a lack of adherence to the standard procedures. Medical professionals should adhere to the standard of care and when it's not followed, errors are bound to happen.
When a patient visits an ophthalmologist to treat a certain eye problem that results in failed diagnosis, it may lead to severe consequences. Failure to treat the eye condition the right way can cause permanent damage to the eye. It includes vision loss as well. In that case, an ophthalmologist malpractice lawyer will help you file a claim and recover your loss.
A medical malpractice case can bring hope to the patient's injury and put an end to their pain and suffering for the damages caused. A good lawyer from a reputed law firm like Scholle Law has the right experience and can provide legal help so that you get the compensation you deserve.
The lawyer will prove the negligence of the ophthalmologist and will file a lawsuit on your behalf. Whether it is a breach of duty, care, or anything else, you get compensated for monetary losses because of the injury. They will build a strong medical malpractice case and ask for monetary damages from the accused.
Types of Medical Malpractice claims that a Malpractice Lawyer can help you with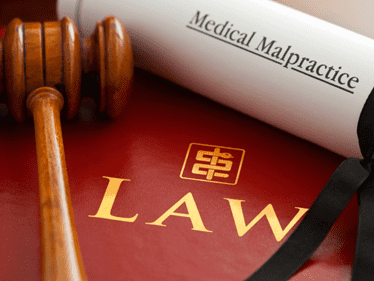 Injuries resulting from eye treatment are many and so are the types of claims that your lawyer will file against the ophthalmologist. Failure to maintain proper pre and post-operative care may result in loss of vision while reducing the quality of life for the patient.
Eye surgeries are common in recent times. Millions of people opt for cataracts, LASIK, and other eye corrective treatments every year. Although eye surgeons advocate that the treatment is safe, eye infections and damage after the surgery are common. As such, patients are susceptible to several types of injuries and even permanent vision loss.
Surgical errors that may damage your eyes are rare but they do happen sometimes. In addition, routine eye care may even result in injuries because of medical negligence. Doctors that reuse one-time instruments can spread infection from one patient to another. Besides, the wrong medication or wrong dosage is equally dangerous that may cause further damage.
Sometimes, misdiagnosing or delaying a specific treatment for eye conditions can result in loss of vision or other health problems. If you have been a victim of such situations, a malpractice attorney will help you file a claim for medical negligence, failure to treat, delayed diagnosis or misdiagnosis, or prescription drug errors. While it is rare, your lawyer may even file a lawsuit for the wrongful death of a person you know.
How will an Ophthalmologist Malpractice Lawyer help you recover damages?
The lawyer will start the proceedings for filing the lawsuit against the ophthalmologist by investigating the allegations brought by the victim. Sometimes, the patient may file a claim for improper financial gain. Hence, investigating the case is necessary to find the real cause of the damage caused due to negligence on part of the practitioner.
An investigation is crucial when it comes to establishing certain elements of the case to make it stronger. In the State of Georgia, the statute of limitations for a medical malpractice lawsuit is two years to file a lawsuit from the date of injury. It may extend to five years if the injuries are discovered later.
In every personal injury lawsuit, you have to file a complaint that highlights the ground for your claim while requesting monetary damages. Apart from that, your lawyer should have an affidavit prepared by a medical professional. A successful verdict will help you recover from the losses you suffered as a victim due to medical malpractice.
How to protect yourself from Malpractice claims
There is no denying that doctors will face medical malpractice cases a few times throughout their careers. In that case, you should know what to do to protect yourself from a malpractice lawsuit. The first thing to do is maintain a good and healthy relationship with patients.
Whenever there is a requirement for specialized treatment or procedures, seek informed consent from the patient. Additionally, keep yourself updated with the current trends in eye treatment while implementing them as well. Moreover, you should document patient records so that they can save you from lawsuits.
While you may do everything that you need to do so that trouble doesn't knock on your door, still, you should know about your legal rights. In the State of Georgia, strict laws are in place so that everyone gets justice. It is always good to hire a lawyer experienced in medical malpractice. They will get you out of the situation if the lawsuit is against you.
How to deal with a Malpractice Lawsuit if you are the victim of Medical Negligence?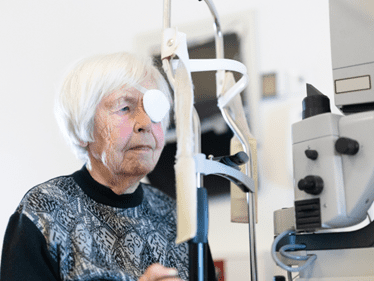 To get started, you have to hire a good Atlanta ophthalmologist attorney who has the expertise to handle the situation if you are a victim of medical negligence. Your attorney will start by working for a settlement outside the court for the patient in case you don't want to get the case to the court.
But if that doesn't work out, it is better to fight the lawsuit in court. Your lawyer can provide certain evidence that shows that every aspect of the treatment was carried out with consent from the patient. Besides, the patient was made aware of the types of risks associated with the procedure or treatment.
In the State of Georgia, certain laws protect doctors fighting lawsuits based on false allegations. If the claim is baseless, the case may be withdrawn. An experienced lawyer from a popular law firm like Scholle Law knows how to handle the situation and provide you relief.
What to expect during a Medical Malpractice Lawsuit?
In the State of Georgia, the steps of fighting a medical malpractice case and relevant rules are complicated. This is why you should work with a trusted lawyer to represent you in asking for maximum compensation for the damages done as a victim. During the legal process after filing a lawsuit, you can expect a lot of things.
Your lawyer will gather evidence while examining the doctor's reports thoroughly including supporting documents. They will take testimony from your doctor and know how the treatment was done. Your attorney will present every piece of evidence before the court that will prove that you are the victim of medical negligence.
And, you have every right to seek compensation from the party liable for the damages. If you have a strong case, you are awarded the compensation that you deserve. After that, you may seek medical treatment from another doctor if your condition allows you to do so.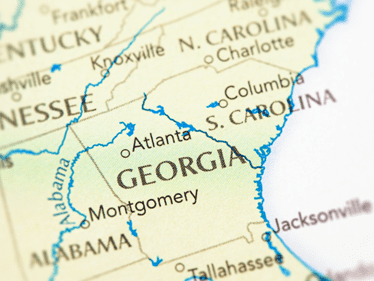 In the State of Georgia, there are stringent laws that protect you and your loved ones from undue harm resulting from a lack of experience or sheer negligence of a healthcare professional. And, ophthalmologists are not an exception. The ability to see things properly can have a drastic impact on one's life.
It can make a huge difference when it comes to the work you do. In the worst-case scenario, the eye injury may even stop you from working further. You should know that you have legal rights to file a lawsuit against the offender and seek maximum compensation. Besides, you don't have to rely only on government relief programs or Social Security disability to cover your loss.
Therefore, you must seek help from a good Atlanta Ophthalmologic Malpractice Attorney like Scholle Law. They are efficient in proving liability in medical malpractice cases and help you get the right compensation for the medical expenses incurred and damages caused.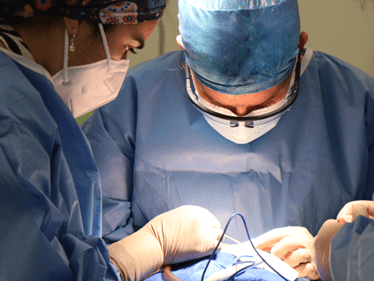 What types of cases can an Atlanta Medical Malpractice Attorney help with?
In the State of Georgia, medical malpractice cases brings an action against the negligence on part of the practitioner. There are various types of cases where a medical malpractice lawyer can come in handy. The cases might include failure to diagnose a problem, delayed diagnosis, anesthesia mistakes, surgical errors, medication mistakes, failure to inform, serious infections, pre and post-care negligence, and wrongful deaths.
How common are serious eye injuries due to Medical Negligence?
With the latest developments in eye treatment, there are rising concerns about malpractice as well. Although ophthalmologists are skilled enough, errors may happen. If there are small complications, they are treated with the right medications or surgeries.
Are physicians or surgeons more commonly involved in Medical Malpractice cases involving Ophthalmology, than other medical professionals?
Most of the time it is the surgeons who are involved more in ophthalmology malpractice cases. Medical litigation is related to glaucoma care, cataract surgery, and LASIK surgery. But physicians aren't spared either. The main reason behind the increased lawsuit against ophthalmologists for negligence is greater awareness among people.
Can a personal injury attorney help if I was injured during LASIK surgery?
If you believe that you have suffered injuries because of LASIK eye surgery, a personal injury lawyer might not be of much help to you. In that case, you need an ophthalmology malpractice lawyer to file a claim for the damages caused. While LASIK eye surgery is a popular corrective procedure, things can go wrong sometimes.
How do I find an experienced Medical Malpractice Attorney for my case?
Although there are many medical malpractice attorneys that you can have around, it is good to work with experienced lawyers from a reputable law firm like Scholle Law. They have a deep understanding of the existing laws in the State of Georgia and can help you win compensation.
What evidence is needed to win a Medical Negligence case involving Ophthalmology?
You have to gather sufficient evidence that shows the doctor didn't give proper treatment options, delayed the diagnosis, or misdiagnosed the problem, corneal or cataract surgery accidents, inappropriate laser surgery, and negligence in both pre and post-care treatment. A copy of your medical records is essential for these cases.
Is there any difference between negligent treatment and malpractice in the field of Ophthalmology?
Ophthalmology malpractice happens when the doctor's conduct results in causing an injury to the patient's eye or impacting the vision. In short, the violation of medical procedures is called medical malpractice. Whereas, medical negligence happens when a practitioner incorrectly treats a patient and causes an injury.
What kind of compensation am I entitled to if my loved one died due to medical negligence related to Ophthalmology?
You can file a claim for your loved one who experienced pain and suffering before their death. Additionally, you can file a claim for the monetary loss that the family has to endure after one's death. The compensation will depend on the extent of the claim and will be addressed perfectly by an experienced malpractice attorney.
Does it cost anything to consult with an experienced attorney about potential claims for wrongful death due to Ophthalmologic Malpractice?
Potential claims for wrongful death because of ophthalmologic malpractice are handled the right way by an experienced attorney. Furthermore, you don't have to pay extra to consult them as well. However, you should hire reputed lawyers from popular law companies such as Scholle Law. Their lawyers will help you get maximum compensation.
In what ways can an Ophthalmologic Malpractice Lawyer in Atlanta assist me during a legal battle against the responsible party for the negligent treatment and/or death claim resulting from such negligent treatment?
The lawyer would investigate the matter by evaluating the documents and reports that support your claim. Also, They will know from the doctor about the treatment or procedure that leads to an injury. The layers will gather enough evidence to support your claim. Next, they will file a claim in court and would help you get compensation for negligent treatment.