Atlanta Medical Malpractice Lawyer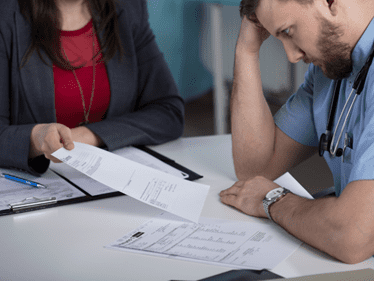 Medical malpractice and errors can have devastating consequences, affecting not only the patients but also their families and loved ones. According to research, medical errors are responsible for an annual death toll of 251,000 in the United States alone. However, the actual number of cases may be higher, as many instances of medical malpractice or errors go unreported.
Despite the significant impact of these incidents, only a small percentage of affected patients take legal action against their healthcare providers. This is often due to a range of factors, including lack of awareness, fear of retribution, and the complexity of the legal system. As such, addressing these problems remains a critical issue for the healthcare industry and society as a whole. In this post, we will walk you through all you need to know about medical malpractice and why getting a professional medical malpractice attorney will help you get the compensation you deserve.
History Of Medical Malpractice:
The history of medical malpractice dates back to the 18th century, specifically, 1792 in the code of Hammurabi, which stated the punishment to be metered out in a case of medical malpractice. The code stated "If a surgeon performs a major operation on a nobleman, with a bronze lancet and caused the death of this man, they shall cut off his hands". However, most laws across various states in the United States were inspired by English common law.
The first medical malpractice lawsuit recorded in the United States dates back to 1794. The case was about a plaintiff who sued the defendant for promising to skillfully render an operation on the plaintiff's wife. However, the operation was unsuccessful and the wife of the plaintiff died in the process. The plaintiff won the suit and was awarded 40 British Pounds.
After the first successful lawsuit, there was a spike in the number of cases from the 1800s, with America experiencing a medical malpractice crisis between 1835 to 1865.
In1 985, congress passed the Medical Malpractice Reform Act of 1985 which clearly stated various laws governing medical malpractice both on federal and state levels.
Types Of Medical Malpractice Cases You Can File: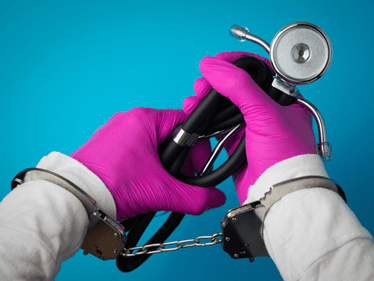 The types of Georgia Medical Malpractice Cases one can file are similar to that of other states across the United States. The most common cases include:
Failure To Diagnose or Misdiagnose

Failure to diagnose occurs when a physician fails to diagnose a patient or delays the diagnosis of a patient leading to health complications. Misdiagnose occurs when a physician meters out an incorrect diagnosis. Claims can

Surgical Errors –

This refers to mistakes such as wrongful procedures, leaving surgical equipment inside patients, operations performed on wrong body parts, and any other errors that occur while a patient is under surgery.

Wrongful Death – This refers to a situation where a doctor's carelessness or negligence leads to the death of a patient.



Anesthesia Error –

This to a situation where mistakes are made during the administration of anesthesia (anesthesia overdose or anesthesia under dose), delay in administering anesthesia, or failure to monitor a patient's vitals throughout a surgical procedure.

Birth Injuries –

This refers to injuries that arise during childbirth caused by negligence or any form of medical error caused by either the doctor or midwife or any health professional.

Nursing Home Abuse –

Nursing home abuse refers to a situation where a patient in a nursing home is either abused or neglected or any action that falls below the standard of care of the profession, leading to harm to the patient.
Different Factors That Can Influence A Medical Malpractice Case: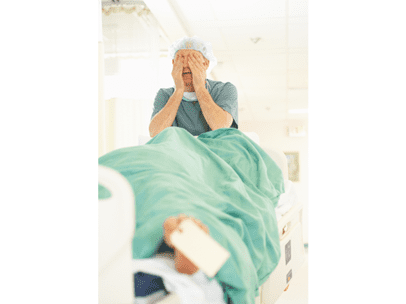 Four main factors can influence a medical malpractice case. These factors are referred to as the "four Ds", and a plaintiff must provide evidence of the following:
●     Duty Of Care
Duty of Care pertains to the assignment of a health professional to a patient by a health provider, establishing a doctor-patient relationship.
Once that relationship is established, then the health professional owes the patient standard and competent medical care. Therefore, it is the health professional's responsibility to handle patients with extreme care and diligence.
●     Dereliction
Dereliction necessitates that before a plaintiff can file a claim, the plaintiff should prove that the healthcare professional failed to provide the level of care and treatment that is in line with the standard of the profession.
Dereliction occurs when a health professional fails to provide the standard level of care that another competent and skilled health professional would have provided in the same circumstances.
For a patient to be able to file a medical malpractice case in an instance of dereliction, the plaintiff must demonstrate that the health professional negligence or malpractice led to an injury or death.
●     Direct Causation
Direct causation implies the dereliction on the health professional's path should be the cause of the injury. In other words, you will have to prove that the negligence of the health professional led to your injury.
●     Damages
Finally, you will also have to prove that the injuries caused led to some form of damage.
It is important to note that all these four factors must be met for your case to be viable and be able to win a trial.
Tips For Choosing A Good Medical Malpractice Lawyer In Atlanta:
Eligibility


Ensure that the lawyer you are hiring is a member of the State Bar of Georgia and must have a certificate of Eligibility that permits them to practice in the state of Georgia.

Experience
You must ensure that the lawyer you are hiring has a wealth of knowledge when it comes to medical malpractice lawsuits. This is because, unlike other cases, laws governing such cases can be complex, and also, most doctors have insurance policies in place and are backed by a team of well-versed lawyers, protecting them from any suits.
Therefore, you want to ensure that the lawyer you wish to work with has years of experience, is specialized in this field of law, and also, has a proven track record of winning cases with good compensations.
Read Reviews and Testimonials
Do the due diligence and then visit and perform a quick Google search on the law firms or lawyers you want to work with. Check for online reviews and testimonials from clients to help you make a sound decision if you would want to work with them or not. We recommend that you use various review platforms such as Google review,

Avvo

,

Lawyers.com

, and other reputable lawyer review sites for your research.
Book A Consultation


Once you sniff out the law firms and lawyers you want to work with, go ahead and book a free consultation. This should give you a good overview of the firm, how they operate, their communication style, and their legal team, and provide answers to any questions you may have.

Fees and Cost


Finally, you want to discuss the fees and costs involved in hiring them, and from there, you should be able to make a conscious decision as to which firm to work with.
Steps Of A Medical Malpractice Case: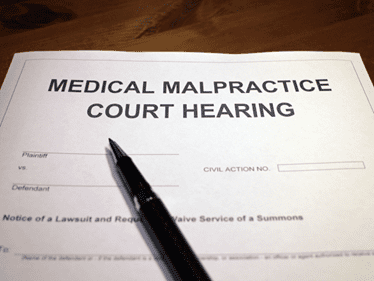 Knowing the steps involved in filing a medical malpractice case helps you to know what to expect forehand, and also, gives you a clear view of the laborious process and why having a lawyer makes the whole process easy.
Initial Consultation:

This step involves our lawyer or legal team meeting with you, querying you, and then gathering the relevant information about your case. During this stage, you should expect our lawyers to inquire more about the details of the care offered leading to the injury.

Gather Records:

Once your case is viable after the initial consultation, the next step is to sign a waiver granting permission to the lawyer to obtain any records that weren't included by you. You will also be required to sign a retainer and a contingency fee agreement; these contracts would state expenses such as lawyer fees, and additional costs that may come up throughout and after the trial.

Investigation:

Once the various waivers and contracts are signed, the legal team will proceed to investigate your case. First, an in-house or independent medical team will probe to confirm that there is a case of medical malpractice. The legal team will consult with medical experts per the findings of the in-house medical team, and also, interview any eyewitnesses to select expert witnesses.

Review By Medical Board:

In the state of Georgia, before filing a case in court, the case must be submitted to a review panel to determine if the case is viable.

Filing Complaint:

After a successful review, the attorney will proceed to file a complaint with the court.

Service of Process:

Once the complaint has been filed the defendant will be summoned and offered a copy of the complaint.

Pre-trial Phase:

During this phase, your legal team will meet with the legal team of the defendant for deposition and interrogatories.

Settlement Negotiations:

Per the outcome of the pre-trial phase, one side may decide to settle the case by making an offer to the other side before the trial. If the offer isn't enticing, it can be rejected and then the trial will proceed.

Trial:

If no resolution is realized, the case proceeds to court where both sides will be allowed to present and argue their evidence before a judge or jury.

Verdict:

Once the trial is over and every party has presented and rested their case, the judge or jury will go over all the evidence presented and then render a verdict.

Appeal:

If either party isn't pleased with the verdict, they may oppose the verdict, and file an appeal to either have the verdict tweaked or appeal the case to a higher court.

Finalization:

Once an agreeable verdict is reached–and hopefully you win–and the case is settled, you will be required to sign a liability waiver which frees the defendant of any future liability that may arise, even if it is from the injury worsening.
How To Prepare For A Malpractice Case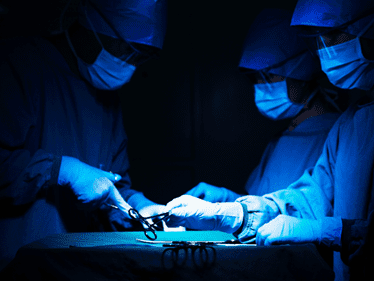 Once you believe your case has met all the factors needed to file a malpractice claim, we recommend that you start preparing for your case to ensure that you have enough evidence to support your claim.
Below are a few tips to preparation tips to have in mind for a medical malpractice case:
●     Ensure You Are Injured
Do not just file any claim just because you are injured. Ensure that your claim is relevant per the tips provided above. Doing this will save you and the lawyers the stress of having to figure out what the case is.
●     Ensure The Statute Of Limitations Hasn't Expired
The second thing to do is to ensure that your case is still within the time frame for the statute of limitations. In the state of Georgia, patients have a 2-year statute of limitation. This means you have a two-year window from the period the negligent medical act occurred to pursue legal action.
●     Hire an Attorney
Once your case hasn't exceeded the statute of limitation, then you want to go ahead and hire a lawyer. Hiring a lawyer at the early stages of your claim will help make the whole process effortless. This will save you a lot of time and stress; this is because you do not want to gather documents or make certain mistakes and then after getting a lawyer, you will have to start all over again.
●     Gather Your Medical Records
Once you hire a lawyer, the next step is to gather all your records related to the alleged malpractice. These records will be provided to the lawyer; again, this is why you need to hire a lawyer earlier on because you can easily sign a waiver and have the lawyer obtain these on your behalf.
It is important to note that this is a crucial step since most parts of building your case will be from the abovementioned records. Also, you must acquire any medical record from third-party health providers that is relevant to your case.
Also ensure you have any medical bills, photos of injuries, or scans if possible.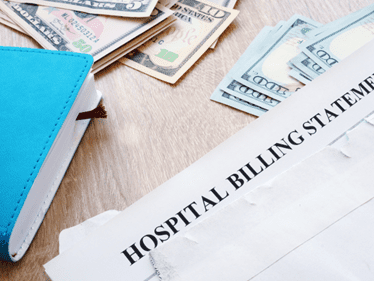 ● You can file for various types of medical malpractice claims; some of which include: failure to diagnose, misdiagnosis, surgical errors, anesthesia errors, childbirth injuries, wrongful death, and nursing home abuse.
● Before you file a lawsuit, ensure you meet the 4 Ds criteria: duty of care, dereliction, direct cause, and damages.
● Choosing the right lawyer with a proven track record will help you handle your case easier and greatly improve your chances of attaining your deserved compensation.
● There are 12 main processes in filing for medical malpractice in the State of Georgia, which is why you need a state-certified lawyer to help you through all these processes.
● Before thinking about filing a claim, make sure you prepare and get an attorney on board as soon as possible.
Why Choose Scholle Laws To Represent Your Malpractice Case?
We at Scholle Law is a law firm based in Atlanta, Georgia, and we are dedicated to helping our client with claims for compensation owed to them. Scholle Law has been practicing personal injury law for over 25 years. During this time we have recovered over $100,000,000 for our injury clients. We have aggressively fought for victims of catastrophic and serious injuries as well as their families. Our team knows how insurance companies work.
They may try to intimidate injury victims into taking a low settlement or may deny claims outright. We will take on the insurance companies to get the maximum compensation you deserve. Unlike many other firms, we handle a limited number of cases at any given time so that we can dedicate the resources it takes to give clients the best legal representation possible. Other local law firms will take on a massive number of cases, then accept the first settlement offer from the insurance company even if you are owed more. At Scholle Law, we also try to negotiate with the insurance company, since it is typically a quicker process. But if the insurance company refuses to pay what you are owed, we will take them to court to maximize your compensation.
Frequently Asked Questions:
How can experienced Atlanta Medical Malpractice Lawyers help when a patient is injured due to healthcare specialist errors?
An experienced Atlanta medical malpractice attorney can help with a claim by communicating with the insurance companies of the health professional to get you every single penny you deserve. Also, thanks to their experience, these attorneys have access to certain resources and facilities that you may not have or even an inexperienced attorney may not have. Finally, laws might be dicey; hence, you need someone well-versed in the field to represent you as deserved.
What are Wrongful Death Attorneys, and how do they assist in death cases?
Death attorneys are legal professionals who are specialized in handling cases that involve the death of an individual which is caused by negligence or an intentional act of another party. These attorneys assist in death cases by helping plaintiffs investigate the cause of death; find responsible parties; file lawsuits; and represent the family in court.
What types of serious personal injury claims can be pursued with the help of a Medical Malpractice Attorney?
The personal injury that can be pursued by an experienced medical malpractice attorney include:
●     Surgical error
●     Anesthesia errors
●     Childbirth errors
●     Prescription errors
●     Misdiagnosis
How much compensation is typically awarded in Medical Negligence claim settlements?
In the state of Georgia, plaintiffs are awarded an amount of up to $350,0000 in negligence claim settlement caused by 1 defendant, and up to $700,000 when more than 1 defendant is involved. That being said, the average settlement is $200,000, making that of the state of Georgia higher. If you do want to maximize the amount you get in compensation and restitution for your case, then do well to give us at Scholle Law a call. With our proven record of winning over $100,000,000 in compensation and restitution for our injury clients, you can be rest assured to get the money you deserve.
Who pays for the expenses incurred by victims of Medical Malpractice?
The expenses incurred by a victim is often paid by the health professional, healthcare provider, or insurance company. Most doctors are covered by insurance policies, as such, their insurance company will handle any expenses related to the injury caused. However, dealing with insurance companies can be tough, which is why you must get an attorney that is experienced to help you recoup any losses incurred from the moment of the negligence up until the case is settled.
What qualifications should I look for in a professional Atlanta Medical Malpractice Lawyer?
They should be a member of the State Bar of Georgia. Also, look out for their experience and track record. Besides that, ensure to look out for the specialization of the lawyer to ensure that they have the expertise required to handle your case and that they are experienced in handling personal injury cases as well.
Can I still make a Medical Negligence claim if my loved one died as a result of negligent care or treatment provided by a doctor or other health care provider?
Absolutely, you can file for a medical malpractice claim on behalf of a deceased family member. If you have enough evidence, you may file a claim for wrongful death. At Scholle Law, we have a team of knowledgeable and experienced wrongful death attorneys who will handle the case for you and file claims that will get you or your family the compensation you deserve for losing a loved one.
What type of evidence is needed to prove that a health care provider was negligent in his/her duty to provide proper care or treatment to their patient resulting in injury or death?
There are four pieces of evidence needed to check the viability of a medical malpractice claim. These include i).The duty owed to the patient. ii).Dereliction of duty; iii).Injuries caused by the breach; iv).Damages caused by such injuries. Ensure that you have a detailed recording proving all these, and also, ensure to have all your records together with any other bill that may be relevant to your case. That being said, if you have any questions or if you need guidance on the type of evidence to gather, do not hesitate to set up a free consultation with us at Scholle Law, and our team of professional medical malpractice attorneys will walk you through the process.
Are there any special considerations when filing personal injury law firm lawsuits related to medical malpractice claims?
Yes, before filing a Georgia Medical Malpractice Lawsuit, you need to check the following:
●     Ensure the statute of limitation doesn't exceed 2 years
●     Have all relevant medical records that support the claim
●     An affidavit of merit is required by the state of Georgia
●     Your claim will be reviewed by a medical review panel
Besides these, ensure that your case is valid and the injury was caused by the health professional in question.
Is it possible for individuals who have been injured through the negligence of another party to receive compensation without having to file suit against them through personal injury law firm services?
Yes, it is absolutely possible. One may receive compensation through insurance claims, settlement negotiations, government compensation programs, and any alternative dispute resolution. Even in cases where claims have been filed, you can still receive compensation during the settlement negotiation stage of your lawsuit.