Buckhead, Georgia Personal Injury Lawyer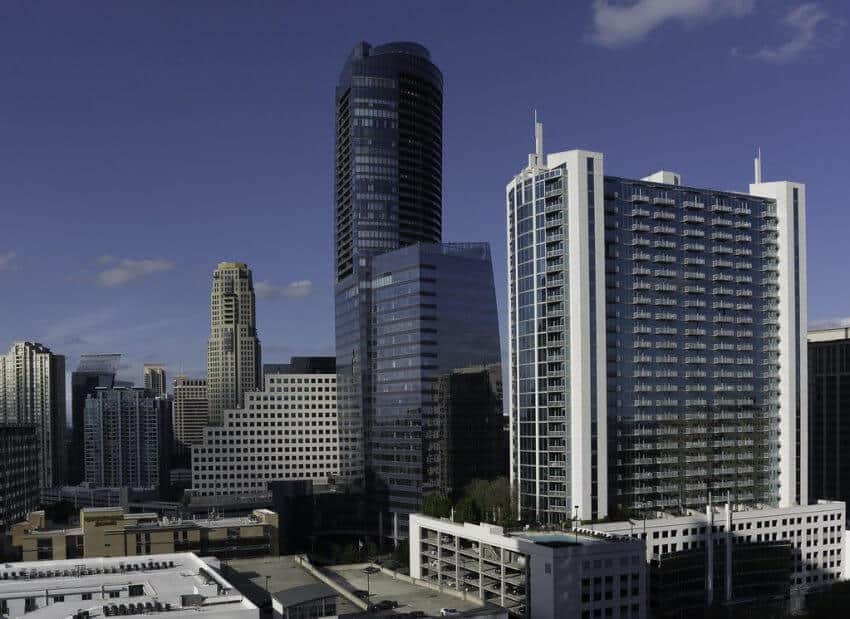 Known as "Beverly Hills East," Buckhead is an upscale area of the city of Atlanta that is home to nearly 100,000 residents. This area was known as Irbyville for most of the 19th century. It was later referred to as Buckhead because Henry Irby, who owned a general store where West Paces Ferry and Roswell Road cross, killed a large buck and hung its head in a very visible location.
This area of Atlanta is ranked as the ninth wealthiest zip code in the United States. Buckhead is home to the governor's mansion as well as some of the most beautiful homes, best shopping and finest restaurants in the Southeast. The city is home to the Lenox Square and Phipps Plaza shopping malls and many tawny condo towers. The residents of this area are actively pursuing the goal of making Buckhead a city unto itself and withdrawing from the city of Atlanta.
Charles Scholle has represented many Buckhead residents who have been injured in serious motorcycle accidents, car accidents, and truck accidents, as well as the families of victims killed in such incidents. With its close proximity to Interstate 85, Interstate 75, Georgia Highway 400, Peachtree Street, Roswell Road and other major thoroughfares, Buckhead is one of the most the most heavily trafficked areas in Georgia.
Charles Scholle can assist you if you have been seriously hurt by someone else's actions or negligence in North Atlanta. Call us at (866) 592-1296 or contact us online for a free, no-obligation consultation with a Buckhead personal injury lawyer.
Here are a some legal areas we practice:
Buckhead Car Accidents
Charles Scholle has years of experience dealing with auto accident cases in Buckhead and a proven record of success in the Georgia area. He will look at the details of your case and take the burden of dealing with the legal repercussions of the accident off of your mind so you can focus on your physical and emotional recovery. By hiring an experienced personal injury lawyer, you are ensuring that you are getting the maximum compensation possible. You will not have to deal with the tricky tactics of insurance companies. Instead your lawyer will talk with the insurance companies and doctors to determine the extent of damage in your particular case.
Insurance companies like to settle accident claims as quickly as possible so that they can avoid future medical expenses or lost wages that result. The State of Georgia provides a two-year period of time in which to file a lawsuit on a claim. Therefore, there is no need to rush into a settlement with an insurance company, only to regret the settlement later when injuries have become worse.
Insurance companies can get away with quick settlements because often the true extent of some injuries, such as brain injuries, bone injuries, and burn injuries, are unknown until after a few visits to the doctor. Treatment for these types of injuries can extend long past the accident. An experienced attorney can help recover these lost expenses due to medical bills, lost wages, and even compensation for psychological harm from the accident.
Buckhead Motorcycle Accidents
If you are the victim of a motorcycle accident, you need to get in touch with a lawyer that is familiar with the legal jargon associated with motorcycle injury cases as well as the unique factors that are associated with the motorcycle accident itself. Trusted Buckhead motorcycle accident Charles Scholle is here to help you after an accident.
Immediately after the accident, it is vital that you and anyone else in the accident gets the medical help they need. Even if an injury seems minor, it is important to seek help, because many accidents such as brain injury may not seem apparent initially but will worsen with time. After everyone gets the medical attention they need, you should collect information about the other driver involved in the accident, including insurance information and driver's license number. Additionally, you should also get information about the time, the location, and the details of the accident.
The next step is to start an investigation right away by hiring a skilled personal injury lawyer. By hiring a personal injury lawyer, you can make sure that your interactions with insurance companies go as smoothly as possible and you get the fair compensation that you are entitled to.
Braselton Truck Accidents
If you have become that one person who is injured in a truck accident every sixteen minutes, you know how stressful the aftermath of a truck accident can be. You may be overwhelmed, scared, and left with questions of how you will recover from your injuries and how you will pay for any treatment you might need. Buckhead truck accident attorney Charles Scholle can provide you answers to your questions and give you the legal guidance and action you need in this frustrating time.
By hiring a lawyer as soon as possible, you can make sure that you begin getting the proof you need to build your case right away. After you hire an attorney, he will conduct a thorough investigation of what caused your injuries. He will talk with people who saw the accident happen and may also visit the scene of the accident to see what happened first hand. Perhaps the most relieving service a good personal injury lawyer provides is dealing with the insurance company calls for you. They make sure that insurance companies do not confuse you into settling the case prematurely while you are in what is most likely a physically and emotionally vulnerable state.
Instead, the lawyer will obtain all the medical evidence from the doctor to find out the extent of your injury and how much compensation you should receive, whether you have sustained a minor bone injury or traumatic brain injury. He will then either attempt to settle your case with the insurance company or if no reasonable compromise is possible, he will go to court with your case.
Braselton Wrongful Death
Every year there are about 100 lives were lost as a result of car crashes in Braselton and the surrounding areas, specifically in Jackson, Hall, Gwinnett, and Barrow County. Unfortunately, car accidents happen every day, and you never know when one of these accidents can result in the loss of a loved one until it has already happened. Coping with the loss of a loved one can take years, and only the family of the deceased can truly understand how difficult this time can be. However, in this frustrating and emotionally difficult time, Braselton wrongful death lawyer Charles Scholle is here to help take some of the burden off you and your family.
A wrongful death is defined as a death that occurs when a person is killed because of the negligence, reckless disregard, or willful misconduct of another individual or company. Although many wrongful death cases arise as a result of car accidents, there are other categories of wrongful death in Georgia including medical malpractice, criminal behavior, airplane accidents, occupational exposure to hazardous conditions or substances, and death during a supervised activity.
If someone you love has died unexpectedly due to the careless actions of another person, it can be difficult to confront the person or people responsible for the loss. Allow Charles Scholle to help you through the legal process so that you can focus on getting your family get through this trying time.
Call us at (866) 592-1296 or contact us online for a free, no-obligation consultation with a Buckhead personal injury lawyer.